Danny Cohen's Anonymous Club is something of an anti-tour documentary. Moody and contemplative is maybe not what people would expect from a film charting the world tour by one of Australia's most gifted contemporary musicians, but music video director and first-time feature filmmaker Cohen is far more interested in showing his subject's introspective side. That is, after all, what gives Barnett her unique edge. That same lyrical vulnerability and frankness around intimate subject matter is on display here, making for one of the most impressive local documentaries in some time.
Partly funded by the Melbourne International Film Festival's Premiere Fund, Anonymous Club is a marked change of pace for the highly commercialised musician biography format that has exploded over the last decade. Whether it's icons or newcomers with a hit single, it seems everybody is getting the same treatment in films that lack any sort of directorial imprint (you could call them anonymous) and are just flashy Wikipedia summaries churned out to sell more albums and fill out festival programs. Not so here. Nobody should have ever expected such a product with Barnett at its centre, of course.
Rather, Cohen takes his backstage doc in the complete opposite direction. Emphasising interiority to arena bombast and go-for-your-dreams pap, Anonymous Club gives viewers an at times painfully close glimpse into the Sydney local's creative process. Quite appropriately for an artist whose first album was titled Sometimes I Sit and Think, and Sometimes I Just Think, there is a lot of agonising and loneliness.
Largely absent are full-scale performances as editor Ben Hall cuts live footage up into visual tableaus. These are often juxtaposed against Barnett's introspective narration (taken from audio diaries recorded over the years) and slow-motion shots of crowds jumping in euphoric rapture. 'It's a whole vibe,' they might say.
Read: Film Review: 'I'm Wanita' isn't just another 'Star is Born' story
In a sea of identical musician biographies, this is a rarity and I hope Barnett's fans appreciate it for what it is rather than punish it for what it isn't. At just 80 minutes, it probably would have been nice to see a little bit more of Barnett live, but I understand its intentions to not do so. Cohen and Barnett's collaboration feels truly like an artistic statement rather than any sort of easily digestible exercise in ego stroking.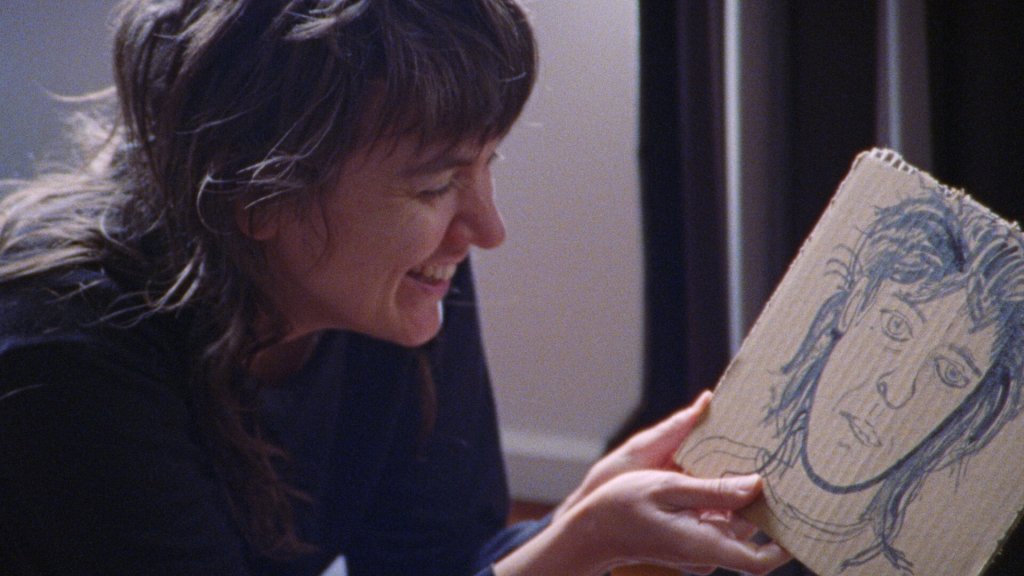 Shot by Cohen himself in heavenly 16mm, Anonymous Club looks as vividly rich as a Courtney Barnett album sounds. Captured in warm, fuzzy hues on Kodak film, it is yet another element that asks the audience to really engage with the film beyond the logline. This is a movie where a twilight walk through the streets of Melbourne is as artfully luminous as a live set in the Japanese countryside. It's a particularly unique look and feel for an Australian documentary.
Barnett herself makes for something of a unique subject. Awkward on camera and blessedly unaware of how a musical superstar should act, fans and newcomers alike get a hell of an insight into her life in all of its bruising nature. But far from a total downer, existing with Barnett in states of creativity and chill hang vibes make for a film that feels, much more so than others before it, truly authentic.
With her penchant for plain blue singlet-tops and a mullet haircut, her effortless style (even when appearing on talk shows hosted by Jimmy Fallon and Ellen DeGeneres) makes one also ache for the possibility of so many other female musicians who weren't treated seriously enough in their time in Australia and abroad.
Read: Film Review: 'Annette' is an exhilarating masterpiece
There are no sit-down interviews with Barnett or others. Truly, who cares what they think? Barnett certainly doesn't need other musicians and musical theorists discussing what makes her songwriting so good or her performances so electric. Instead, Anonymous Club cuts right beneath and allows us into her mind with unwavering access. Considering its recent success at the South by Southwest Festival in the United States and becoming a rare Aussie doc acquired for American distribution by a major indie (Oscilloscope Laboratories, founded by the late music icon Adam Yauch), I can only hope that others take notice and allow non-fiction to be as artistic as it is truthful.
A+ cat, too.
Anonymous Club
Australia, 2021, 83 minutes
Rated: M
Director: Danny Cohen
Producers: Philippa Campey, Samantha Dinning
Distributor: Film Art Media
Anonymous Club is screening nationally from 17 March 2022 (with Q&A advance screenings from 11 March).