The Melbourne Queer Film Festival is nearing the end for 2023, with only a few days of films left to go.
With a program that looked to 'rewind to fast forward', this year's selection contained an irresistible mix of flicks hot off the festival circuit, retrospectives, Australian features, and shorts by and for the global LGBTQIA+ community.
Read: Melbourne Queer Film Fest takes a historic lens to queerness
Here are some of the best films on offer that you can catch this weekend:
Friday 17 Nov, 8.45pm @ Cinema Nova
Synopsis: Fresh off the success of three show-stopping queer horror films in quick succession — the most recent, T-Blockers, was released earlier this year, earning Outfest's emerging talent award — young trans auteur Alice Maio Mackay delivers another gory delight.
ScreenHub feature: 'Alice Maio Mackay is an 18-year-old transgender award-winning filmmaker based in South Australia. Her latest film, Satranic Panic, is having its world premiere this Thursday night at SXSW Sydney. For the average teenager, this would be a nerve-wracking event. But for Mackay it's just another day on the job.
"I dropped out of school when I was 16 to do filmmaking full time," she tells me. "Film is pretty much my whole life now."
Officially Mackay's fourth feature film, Satranic Panic focuses on friends Aria, a trans drag queen, and Jay, an artist. After a sinister cadre murders their mutual friend Max, they must confront a demon conspiracy that leads closer to home than they'd like. It's a bloody, monster-infested road movie about the power of claiming one's identity and the importance of chosen family. It's campy, it's colourful, and it absolutely rules.' – Silvi Vann-Wall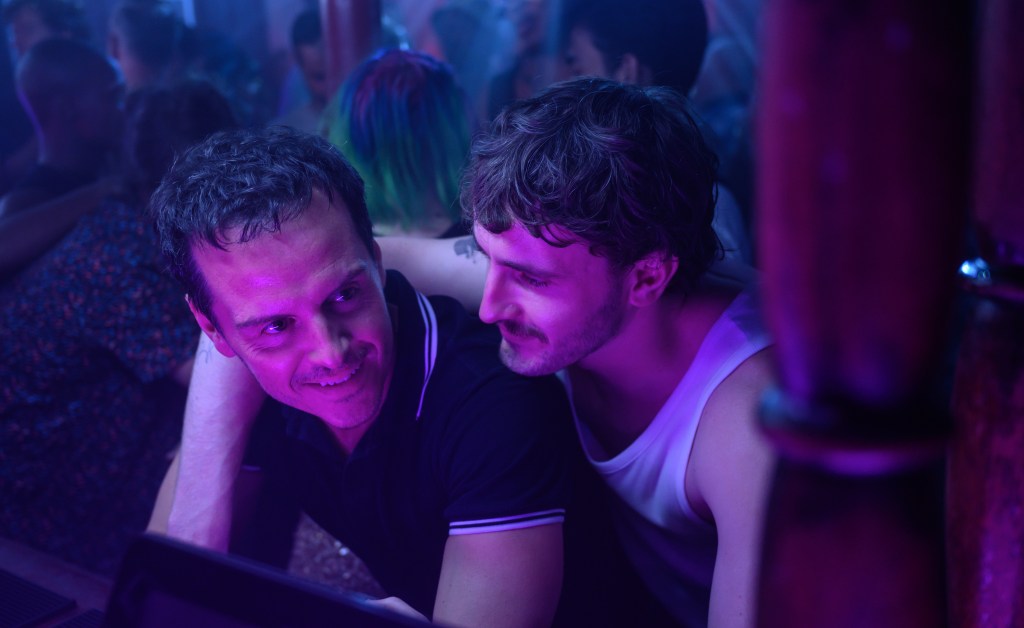 Saturday 18 Nov, 4pm @ The Capitol, Melbourne
Synopsis: Boasting a star-studded cast, All of Us Strangers follows Adam, a listless screenwriter (Andrew Scott, Fleabag's 'hot priest') and Harry (Aftersun's Paul Mescal), who seem to be the only tenants of a Ballardian London high-rise. A burgeoning relationship between them lifts Adam's spirits; when not with Harry, he takes to visiting his childhood home where his parents (Claire Foy and Jamie Bell) are there to greet him, surely not a day older than when they died tragically in Adam's youth.
ScreenHub review: 'It's a tantalising thought, what we would say to a lost loved one if we could steal one more night, or maybe more. One that's sure to play heavy with tear-slicked pain on the mind of anyone in a similar situation.
But if Adam's parents, seemingly aware of the strange fracture in time in which they pass their days, can catch up on all that has passed in his achingly empty decades without them, these conversations carry complexity. Mum worries he will "lead a lonely life," and then, as Adam does, indeed, invite Harry upstairs and gradually into his life, that the adverts she recalls as heavy as tombstones will place her son at risk with his 'special friend'.
Adam also gets to level with his dad about why he never came into his room when the older/now younger man says he would hear him cry alone at night. And as he and Harry pull closer together, losing themselves in a K-hole of neon nights in Vauxhall, the spectre of Adam's secret second life may yet tear them apart again.' – Stephen A. Russell
Read: Melbourne Queer Film Festival appoints Cerise Howard as program director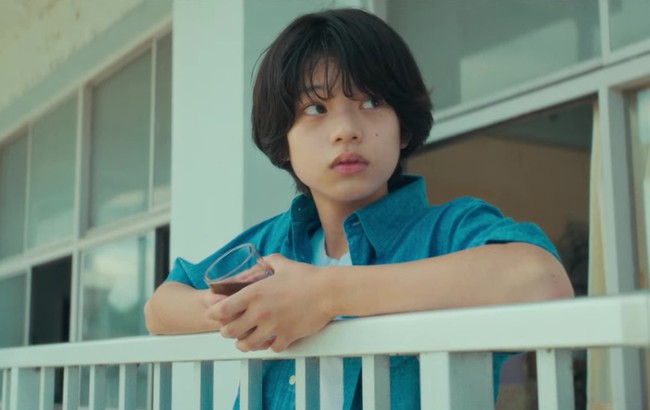 Saturday, 18 Nov 6.30pm @ Cinema Nova
Synopsis: When tween-aged Minato starts to behave strangely, his mother, Saori, suspects the school has something to do with it. Upon questioning, Minato confesses his teacher, Hori, is the source of his troubles. Saori begins a relentless campaign to expose Hori's problematic teaching practices and the school that appears to be covering it up. But Minato and his newest friend have a different tale to tell. Yet as the story unfolds through the eyes of various characters, nothing is as it seems. Acclaimed director Hirokazu Koreeda tenderly brings to life Yuji Sakamoto's layered screenplay and features legendary composer Ryuichi Sakamoto's final screen work before his death. With its Cannes debut this year, the film was awarded Best Screenplay and the Queer Palm.
ScreenHub review: 'A stunning tale of fear and bias in suburban Japan, centred on a troubled schoolboy and a series of shocking events that take place around him. Told in three acts, each more beautiful and surprising than the last, Monster is typical of Kore-Eda's fascination with flawed characters and the ripple effects of misunderstandings' – Silvi Vann-Wall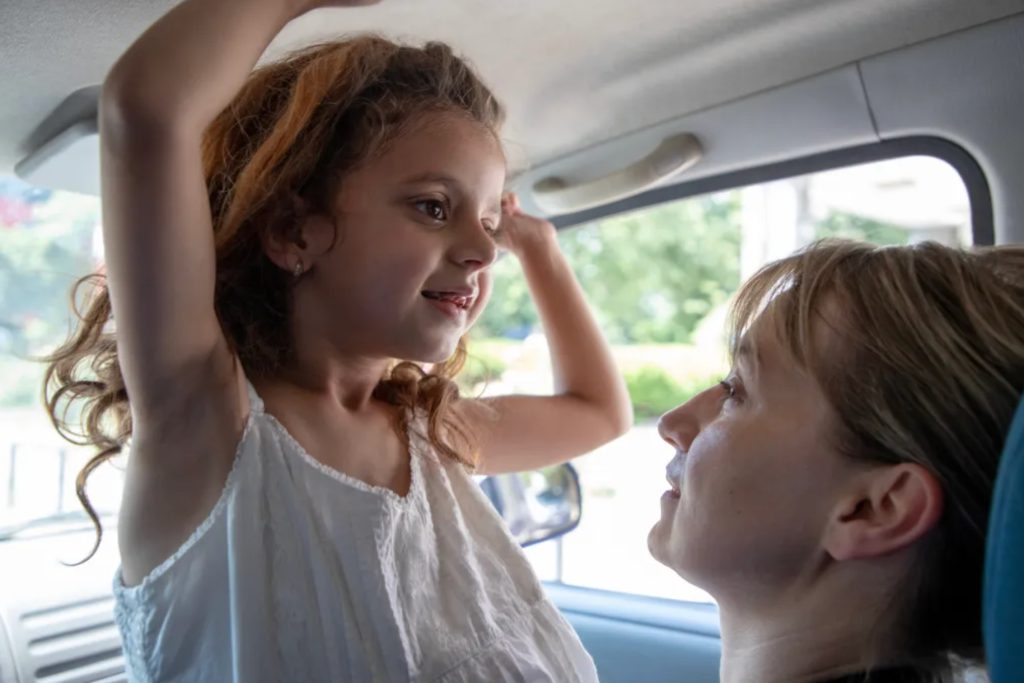 Saturday 18 Nov 8.45pm @ Cinema Nova
Synopsis: Anamaria Marinca anchors the film as Dita, a woman who had never sought to be a mother but has to raise her Romani girlfriend's two troublemaking daughters, hopefully with assistance from housemate Toni (Vladimir Tintor), whose young, new Romani boyfriend seems to have taken up residence too. Chaos, amidst a probing of Balkan social mores, ensues.
ScreenHub review: 'A flashpoint in the opening sequence, neither an icily disapproving Dita nor a ready-to-blow Suada is impressed that Toni has left him in charge of Mia and Vanessa, issuing death stares a plenty. But just as it seems Dita is about to kick him out if not follow through on her threat to call the cops, she catches sight of his trembling hands, nails painted glittering pink by Mia. As she clasps them in hers, this tender moment's grace, unspoken, signals that he has nowhere else to go, and she won't see him homeless.
With Ali having ditched the rambling streets of city's edge Roma community Shutka for unspecified reasons, it's a credit to Stolevski's deft screenplay that the films never info-dumps, instead parcelling out only what we need in naturalistic dialogue, paired with his remarkable gift for eliciting similarly lived-in performances across three features in rapid succession.' – Stephen A Russell.
Melbourne Queer Film Festival runs until 19 November 2023. For tickets and more information, head to the MQFF website.