When the infamous Cronulla Riots erupted in December 2005, beaming brutal scenes of racially motivated violence around the world, the fate of police officer Craig Campbell caught public attention.
He had gone into bat, literally, for two young men with a Middle Eastern background and was initially praised for his actions until NSW Police deemed that he had used excessive force in beating back the white mob intent on murdering them. The aftermath led to Campbell experiencing a mental health crisis and leaving the force with chronic PTSD in 2009.
The local Muslim community rallied around him as he struggled to get his life back on track, and in 2016 Perth-born, Sydney-based artist Abdul Abdullah was nominated for the prestigious Archibald Prize for the third time for his depiction of Campbell. Abdullah noted at the time:
'The price he has paid for his bravery was clear. I didn't want to paint him as a knight in shining armour, but rather as he is: a rough, battle-hardened old warrior who lives with the ghosts of a lifetime of trauma.'
Kind-hearted, good-humoured and unafraid of creating thoughtful art that provokes debate, Abdullah has also struggled with his mental health since he was a young man growing up in the shadow of 9/11, working through these challenges in his multi-disciplinary practice.
All of which makes him the perfect guest for the ABC's fascinating docuseries Space 22. Hosted by beloved actor, singer and presenter Natalie Bassingthwaighte, the six-part series is a social experiment that invites seven strangers facing mental health challenges to participate in collective art therapy.
Supported by soothing psychotherapist Noula Diamantopoulos and monitored from afar by Dr Kathryn Boydell, professor of mental health research at the Black Dog Institute, the show doubles as a proof of concept, exploring the potential for art therapy to be prescribed as part of a mental health care plan. It's safe to say this is a more constructive set-up than Big Brother.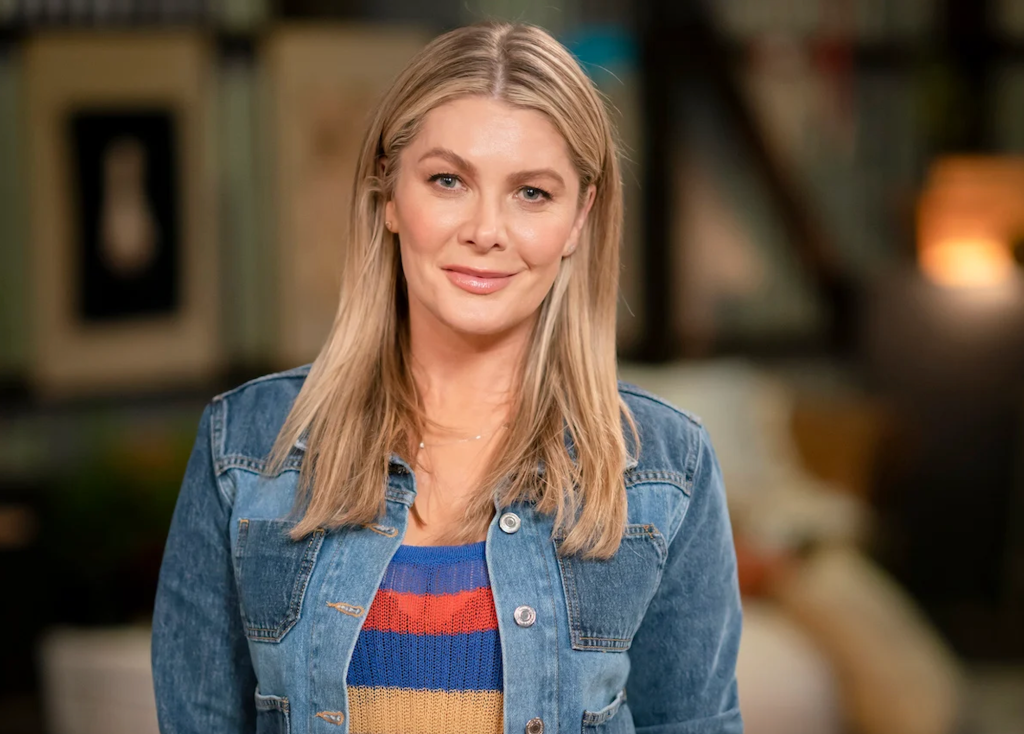 As Bassingthwaighte notes in her introduction to the show, almost half of all Australian adults will experience a mental health crisis during the course of their lives, and she freely shares that she counts herself in that number.
The impact of the COVID-19 pandemic exacerbated things, with many of us turning to the creative arts as a panacea. Research by the Australia Council for the Arts found that 48% of Australians engaged with the arts during lockdowns specifically to improve their wellbeing. But watching a movie, bingeing a show and reading while listening to music isn't quite the same thing as actively engaging in the arts.
As Diamantopoulos notes, many of us leave painting, drawing and other artforms behind as young kids and never quite find the time to indulge in these simple joys again as adults, even if we want to.
And several of the participants clearly do not want to. Ray, 66, a survivor of childhood abuse who also experienced tragic loss as an adult and struggles with loneliness and suicidal ideation, is particularly uncomfortable participating in a group photography and costume session led by Abdullah.
He stresses that he's of a generation that barely complained about backache, let alone discussing mental health or exploring his feelings through art. On arriving, he opts to shake hands with Bassingthwaighte rather than embrace her hug-positive approach.
Twenty-nine-year-old social worker Bronwyn shares his initial resistance to the project. Her lifelong anxiety worsened in conjunction with PTSD after her older brother was killed when flight MH17 was downed by a Russian missile strike in 2014.
'Grief isn't something that goes away,' she says. 'You carry it for life … as the years go on, that's how you feel connected.'
Former scientist Vivienne, 55, is a survivor of childhood sexual abuse who has experienced homelessness and drug addiction and lost many friends during the HIV/AIDS crisis. She comes to Space 22 with a much more open heart, and one of the first signals that the process is a healing one sees her offering Ray moral support in overcoming his reluctance.
Her openness to probing dark places with her Joker-like self-portrait in smeared red lipstick and bandages triggers retired police rescue squad officer Tracey, 47.
Abdullah's experience with Campbell is particularly informative when it comes to his interactions with Tracey, who was a first responder respectfully tending to the bodies of those who had died in terrible circumstances, including infants. Leaving the police on medical grounds in 2014, Tracey finds solace in surfing. Fully embracing Abdullah's challenge, she dons a cape and stretches out atop a step ladder to depict herself as the 'hero' many around her saw, even as she struggled to keep afloat.
Channeling pain
Abdullah's powerful 2015 photo series Coming to terms, featuring self-portraits of him wearing a monkey mask while holding a real-life macaque, Aki, close to his bare chest, inspires 29-year-old queer poet and playwright Mohammad. The younger man reveals that his mother wanted to 'fix' him as a teenager, which led to him wanting to end it all.
Channeling this pain, he notes that identifying as an openly queer Muslim is the only thing more confronting for much of Australia than the constant association with terrorism. In one of the program's biggest lightbulb moments, Mohammad decides to remove himself physically from the group artwork by snapping his empty clothes on a hanger, depicting the erasure he endures daily. Hovering ghost-like behind an empty picture frame, this image of absence is the most astounding element of the resulting composite artwork that takes over a whole wall of the warehouse space where they meet.
The group is rounded out by 18-year-old sportsman Ben, who has struggled with anxiety and depression ever since his mum battled aggressive breast cancer while he was in Year 7, and Irishman Neil, 37, a former corporate ladder guy who is now a podcast host.
Watching them all explore their vulnerabilities and fears as a group and lifting each other up, it's hard not to agree with the premise of Space 22 that art, however initially confronting, can be a powerful recovery tool.
Archibald Prize-winner Wendy Sharpe follows Abdullah in this creative mentorship, pushing the group into more abstract territory, challenging them to work with colour to go to places they can't verbalise but can intuitively communicate on paper. They also meet all-star performer Eddie Perfect, who encourages them to open up further through writing songwriting, ultimately leading them towards a rousing performance for friends and family.
As the show wraps, it's incredible to see how far they've come. And while it's reassuring that the Black Dog Institute backs up that the process has had quantifiable results, the real proof is in the eyes of the participants, reflected in those of their loved ones.
It's remarkably hopeful stuff that leaves you wondering if most of us, mental health crisis or not, couldn't benefit a little from opening our hearts and minds to exploring our innermost thoughts through the arts.
Space 22 is currently showing on ABC iView.