Panel shows are the lifeblood of Australian television. They're cheap to make, they're handy for cross-promotion, and if done well – like footy chat show The Front Bar on Seven in the AFL states – they're a ratings powerhouse. It's no wonder then that there's a steady stream of new versions and revivals constantly turning up on our screens. What's more surprising is how often they just don't work.
Earlier this year, 10 debuted a local version of Would I Lie to You?, replacing the increasingly unloved Dave Hughes-hosted Hughsey, We Have a Problem. Based on a UK format that's been running there since 2007 and on the ABC here for almost as long (it's currently screening twice weekly on digital channel ABC TV Plus), Would I Lie to You? is the rare comedy panel show with a concept strong enough to make the format worth purchasing – unfortunately, it wasn't really money well spent.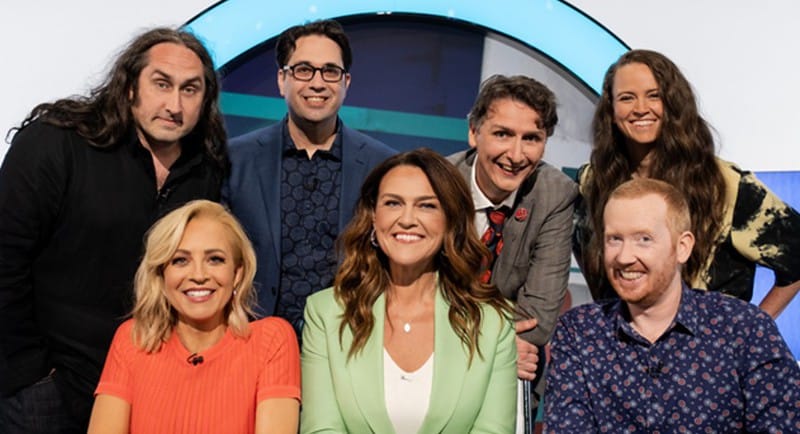 The format requires one host (in 10's version it was Chrissie Swan) and two teams, each featuring a regular team captain (here it was Craig Taylor and Frank Woodley) and two guests. They then tell a variety of stories, with the other team trying to guess if the stories are true or not. Comedy, if we're lucky, generally ensues.
Read: Spicks and Specks' live-audience return is music to my ears
Over the eight episodes a range of problems with the local version quickly became obvious. The UK version runs a tight half hour with no ads: the Australian version was 70 minutes with ads. That's too long for a show that can meander a bit when a segment doesn't quite click, and comedy in general doesn't work when the audience's attention drifts. Basically, if you're not paying attention at the start of a segment then the next few minutes aren't anywhere near as funny. At 70 minutes, this version easily became background viewing, which for a show like this is fatal.,
Now replacing it in 10's line-up (though it airs on a different night in a later timeslot) is last year's surprise hit The Cheap Seats. And 'surprise' is justified: a news summary show with two hosts (Melanie Bracewell and Tim McDonald) and a string of guest commentators, it's exactly the kind of thing networks love to try … then promptly discard when they fail to connect with audiences.
Unstable format
Even the ABC's The Weekly with Charlie Pickering, which returns next week, has undergone a massive range of format changes over the years, transforming from an ensemble comedy show with multiple interview segments to the current 'news explainer' format that's 80% Charlie Pickering sitting behind a desk.
Does anyone else remember that The Front Bar host and blokey comedy mainstay Mick Molloy once hosted his own version of this format on Nine called The Nation? No? Let's move on.
It's easy to say The Cheap Seats worked because it took the opposite approach to Would I Lie to You?, but that's only because it's true. For one thing, The Cheap Seats is recorded weekly – as you'd expect from a show satirising the news – which means the format was able to be tweaked and adjusted based on what worked and what didn't. They didn't make big changes, but the changes they made did make a big difference to the show.
In contrast, Would I Lie to You? was recorded in a block late last year, leaving no room for adjustments based on audience feedback. It's a sign of just how tight television budgets are that even a panel show – a format where one of the big advantages should be topicality and an ability to adjust things weekly – is willing to discard those advantages for budgetary reasons.
More importantly, The Cheap Seats is a (admittedly fairly generic) format developed for Australian television, so it's designed to work on commercial television. The UK version of Would I Lie to You? often wanders a bit and let contestants ramble – that's often the point – because it airs without commercial breaks. Without that luxury, the Australian version felt stop-start, with segments either drawn out or cut off early.
Too often, especially on commercial television, panel shows are paced too slow to hold an audience's attention. The appeal of the panel format is that you don't have to pay for (a lot of) writers: the guests bring their own anecdotes to the panel. But unless you're talking about skilled storytellers – and too often Australian panel shows are filled with celebrities rather than stand-up comedians – people telling anecdotes often ramble, and once the pace drops people at home start looking at their phones.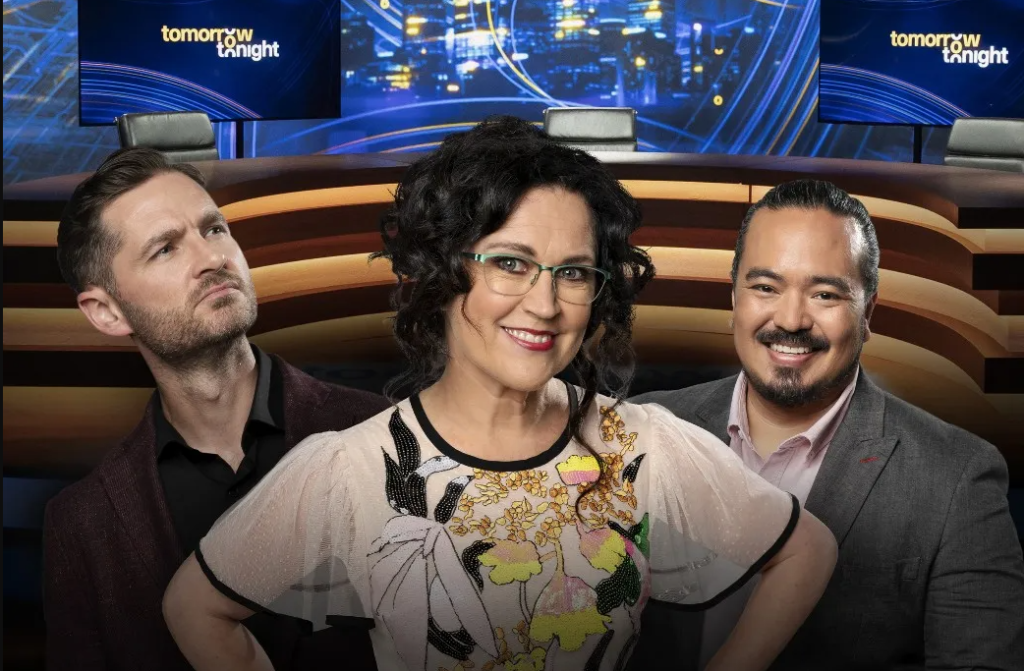 Sometimes the only way to win is not to play, which seems to be the approach the ABC has taken with their current panel show, Tomorrow Tonight. Free of ad breaks, it's also free of the confines of having to be funny, instead opting for a semi-serious series of semi-philosophical questions being posed to a range of semi-funny celebrities. It's perfectly watchable, just so long as you don't expect to remember any of it five minutes later.
After a few years where the ABC seemed gun shy of panel shows – presumably a string of failures and flops didn't help (Tractor Monkeys, anyone?) – they're now back in the panel show game, with the Wil Anderson-hosted Question Everything and perennial panel host Craig Reucassel's Win the Week returning at some stage.
Somewhat surprisingly, considering the marketing-centric Gruen series has been their biggest panel success for a decade, these new shows remain somewhat soft-focused, aiming at vague news recaps and 'the big issues', rather than finding a specific topic that people are interested in.
That's the real secret of panel show success in this country. It's simply not enough to get a bunch of likeable, amusing people together to have a chat; you need them to focus on something – be it sport, or news clips, or advertising – that the audience already wants to know about.
Could it be that making television programming about interesting topics results in programs people are interested in watching? Maybe they should make a panel show examining that.
The Cheap Seats airs on weekly Ten Tuesday nights at 9pm AEDT; Tomorrow Tonight airs on the ABC Wednesdays at 9pm AEDT. All eight episodes of Would I Lie to You? are currently available on 10play.com.au