Amid the standstill, uncertainty and mandatory lockdowns caused by Covid-19 in recent years, acclaimed filmmaker Ivan Sen used his time productively, to refine and put the final touches on post, VFX, colour grade, trailers and marketing for his feature film Loveland, which hits cinemas this month, his first film since the outback thriller Goldstone in 2016.
Loveland was an intensive undertaking, and 14 years in the works. 'Covid took a bit of the pressure off,' he says. 'I was able to use that time to focus on the film.'
The sci-fi film was shot on the bustling streets of Hong Kong and throughout Asia, as well as in Queensland. It stars Ryan Kwanten as Jack, a world-weary killer, whose path is changed when he meets nightclub singer, April (Jillian Nguyen) in a futuristic Hong Kong. When the encounter leads to the mercenary's mysterious and painful deterioration of his earthly body, he desperately seeks answers from renowned scientist, Dr Bergman (Hugo Weaving).
Read: First Look at Ivan Sen's 'Loveland'
Both Kwanten and Weaving have worked with Sen before, as have the film's producers, Bunya's David Jowsey and Greer Simpkin, alongside Angela Littlejohn.
Filming Loveland in Hong Kong was deeply inspiring, Sen says. 'It was an incredible experience filming there – I just couldn't get enough. It was so wonderful and addictive for the whole crew.'
His first trip to the city in 2007 was 'transforming' and sparked the idea for the film.
'I took one of the first DSLR cameras there and took a lot of photos,' he says. 'I'd always wanted to go. I was just knocked out by the energy in that city. It was something I'd never experienced in my life and the characters grew from that energy and the colours of the city. Even in the darkest alley there is energy, there's something going on, which is such a contrast to my experiences in Australia.'
To say Loveland is a labour of love would be an understatement, given Sen wrote, directed, produced, shot, edited, graded and composed the music for it.
Working in a foreign city with limited resources presented many challenges. Sen says he adjusted his approach to fit in with Hong Kong and Chinese customs and culture, while on set.
'There are so many differences between Australian culture and Hong Kong culture and mainland China culture. It's such a big thing. There are so many different ethnic minorities and dialects.'
In addition to directing and shooting the film, Sen learnt to operate a Steadicam himself – taking on a role normally assigned to an operator. It required the filmmaker to prepare by training daily as well as lifting, bearing weights to manage the load.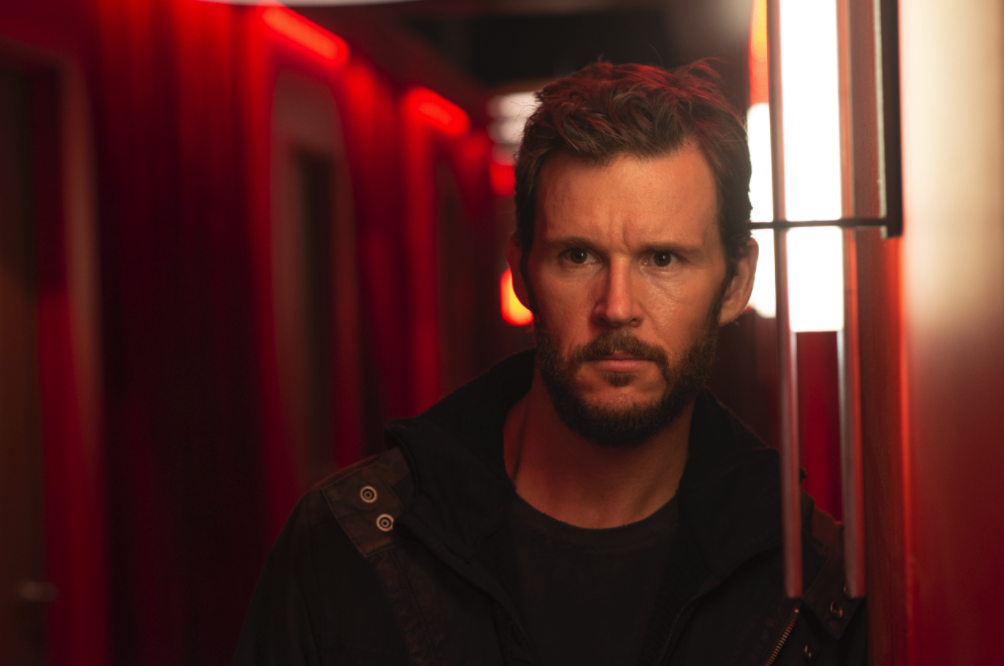 'I trained for about six months, upstairs, downstairs, at home, till I became super-fast and fit. It was incredibly challenging. Using a Steadicam in a controlled environment is one thing, but it's very rare for a Steadicam operator to shoot in an environment with no control and people everywhere.
'You'd have people walking in the wrong spot when you've got the camera rolling or looking at Hugo during the scenes. It's a fine line when you've got people so close to camera. We'd often have crew yelling "don't look at the camera" in Cantonese. Some actors didn't speak English at all.'
The key, he says, was to harness the environment instead of fighting against it. 'I just loved it. I was running around streets with a Steadicam chasing Ryan (Kwanten) everywhere.'
Read: On 'True Colours' and creating Indigenous genre mashups
Always keen to learn new skills, Sen mastered VFX during post-production – a skillset he says he will use on future films. 'Technology has made these things so much easier, using computers and tools and digital cameras,' he says.
'I've got a pretty good handle on VFX now because of Loveland. If I see some footsteps I didn't want, or if I want to put stars on the sky, I can do that myself.'
One of the highlights for the filmmaker was reuniting with actors and close collaborators Ryan Kwanten and Hugo Weaving, with whom he enjoys an intimate working relationship.
'It was just a joy,' he says. 'We were kind of like a family and that just makes the whole thing work on so many levels. They're both so positive and generous.'
Loveland is in Australian cinemas on 17 March 2022.