Have a DocPlay account but don't know what to watch? Our December highlights guide is here to help!
4 Dec
Railway Murders (Series)
This six-part true crime series considers the history of blood on the tracks of Britain, compiled from the files of Scotland Yard and the Railways Police.
7 Dec
Because We Have Each Other
An intimate documentary, five years in the making, that chronicles the life of Janet, Buddha and their five adult children: a neurodiverse family on the working-class fringe. Director Sari Braithwaite (AUS) is available for interview.
Is There Anybody Out There
A 'deeply personal and disarmingly honest documentary' in which filmmaker Ella Glendining searches for individuals with the same rare disability as herself.
11 Dec
On the Adamant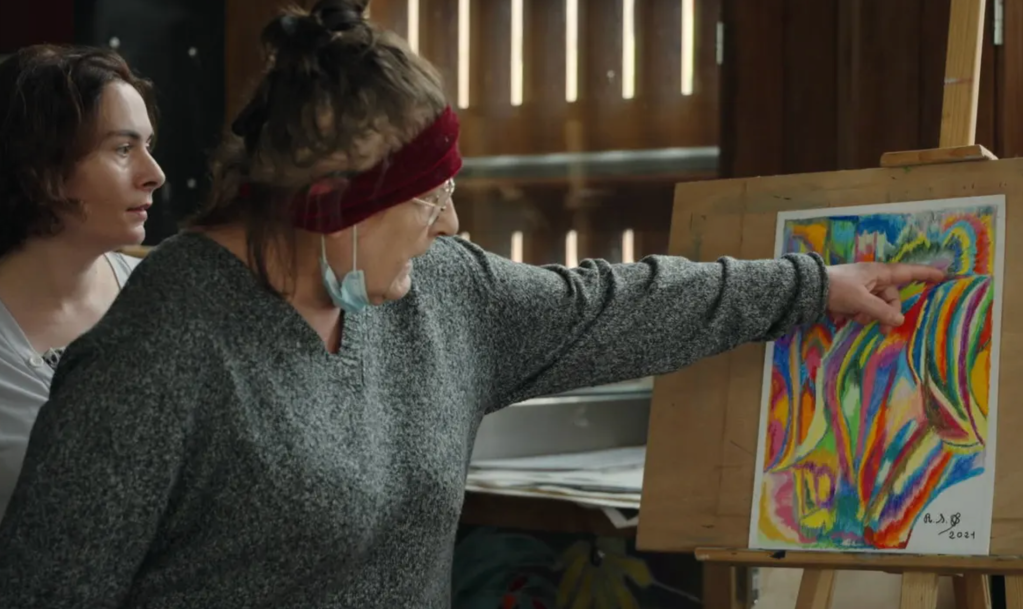 On the Adamant. Image: TS Productions.
Winner of the 2023 Berlinale's prestigious Golden Bear Award, this film from French director Nicolas Philibert (To Be and To Have) invites viewers to spend time with the residents of a floating art-therapy centre in Paris.
To Be and To Have
Philibert's multi-award-winning 2002 documentary, also streams on DocPlay from 11 December.
14 Dec
A Compassionate Spy
From director Steve James (Hoop Dreams), this documentary tells the story of Manhattan Project scientist Ted Hall, who shared classified nuclear secrets with Russia.
18 Dec
A Storm Foretold
A 'jaw-dropping, no-holds-barred portrait of Donald Trump's former adviser, Roger Stone', filmed over three years in the lead-up to the 6 January storming of the US Capitol.
21 Dec
Munich 72 (Series)
A new three-part series that tells the story of the 1972 Munich Olympics terror attack, as it's never been told before.