Have a BritBox subscription but don't know what to watch? Here are some shows and films coming to the service this December.
4 Dec
Sister Boniface Mysteries: Christmas Special
When a precious jewel is stolen from a snowbound train, the crime-solving nun turns from passenger to detective – uncovering murder, ancient curses and dark family secrets.
13 Dec
Stonemouth
Stewart Gilmour (Peter Mullan) returns to his hometown for his best friend's funeral after being run out of Stonemouth two years earlier by his girlfriend Ellie's criminal family, and is forced to face up to his past while uncovering the sinister truth behind his friend's apparent suicide.
14 Dec
Alan Carr's Adventures with Agatha Christie
Lifelong Agatha Christie fanboy Alan Carr embarks on a personal Great British adventure inspired by his literary heroine, heading off in search of the places that inspired her.
Archie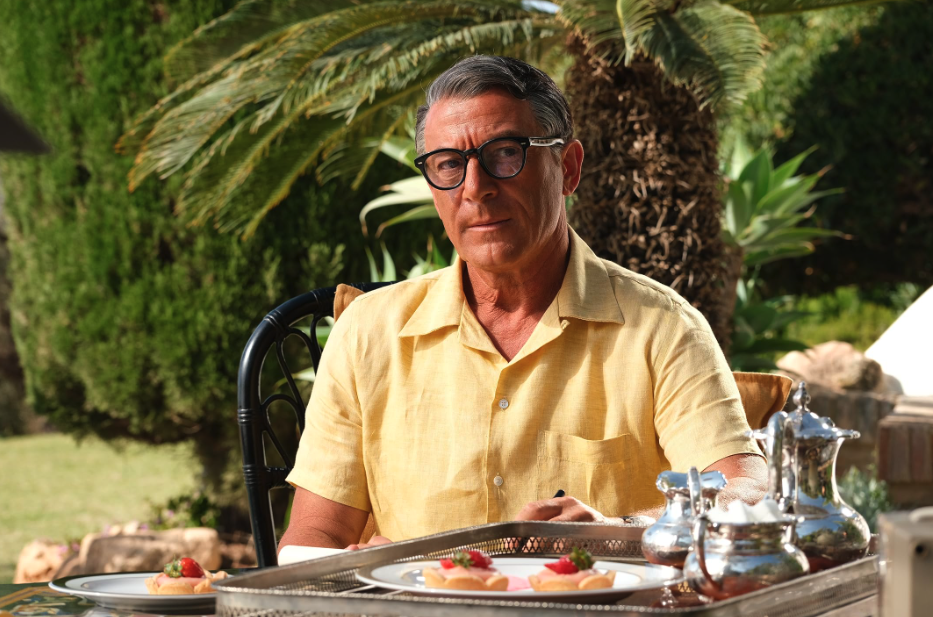 Archie. Image: Britbox.
Written by BAFTA-winning screenwriter Jeff Pope, this exclusive BritBox Original drama explores the life of Archibald Alexander Leach (AKA Cary Grant) through the lofty highs and troubling lows of his life and career, showcasing the actor's life from humble beginnings, growing up in poverty in Bristol as Archibald Leach to his unlikely journey into show business, and his Hollywood life at the height of his fame: handsome, wealthy, and one of the most sought-after movie stars in the world.
20 Dec
Press
Set in the fast-paced and challenging environment of the British newspaper industry, Press follows the personal lives and the constant professional dilemmas facing its characters. The series follows their lives as they attempt to balance work and play, ambition and integrity, amid the never-ending pressure of the 24-hour global news cycle and an industry in turmoil.
Date TBC
All Creatures Big and Small: Christmas Special 2023
The Christmas Special of this much-loved, critically acclaimed series set in the British countryside. Continuing on from the fourth season, the war still casts its long shadow on the residents of Skeldale House. James tries to return to his pregnant wife, while Helen prepares for labour.