It's a topsy-turvy time to be a film festival programmer. Right now, nobody knows whether the 2021 Melbourne Film Festival will go ahead as planned with its in-cinema experiences from August 5 -15. But even if that's not possible (sigh), the festival's online screening platform is locked in for the second part of the 'hybrid' event, available Australia-wide on MIFF Play from August 14 – 22.
What this means is that the closing night 'gala' will be exclusively online. Not so great if you love the traditional dancing and debauchery. But nice if you're outside Melbourne and want to catch the Australian premiere of Natalie Morales' platonic rom-com Language Lessons, a closing night film that was fittingly completed over Zoom in 2020.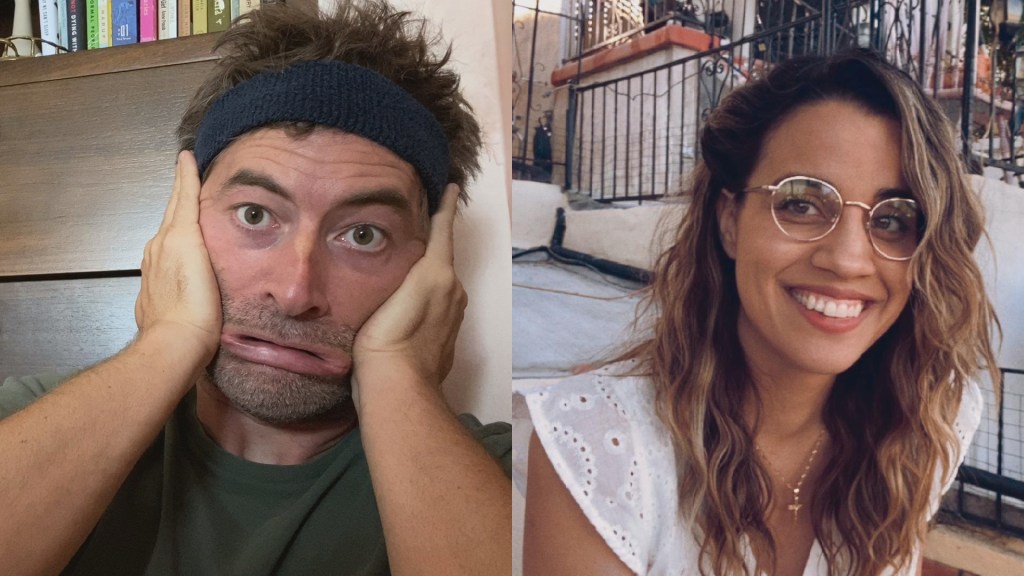 The overlapping in-cinema and online programs were announced earlier this week, billed as 'a festival created in and for extraordinary times.' Artistic Director Al Cossar said that this year, 'MIFF continues to evolve – to meet the moment, and to meet audiences where they are.'
'MIFF continues to evolve – to meet the moment, and to meet audiences where they are.'

MIFF Artistic Director Al Cossar
Kate Jinx, the newest member of MIFF's main programming team, came on board in early 2020, working alongside Cossar, Kate Fitzpatrick and Mia Falstein-Rush. She programs features as well as the MIFF Talks events, and has put together a special retrospective of films made by collectives for this year's program.
Speaking on the phone to Screenhub, Jinx remembers the craziness of 2020. 'I moved from Sydney to Melbourne for the role and spent one day in the office before we were locked down. It was a pretty weird experience to be joining a festival team and suddenly be working from home. But we were lucky enough to have the lead time to switch to an online format, and it ended up working really well and serving audiences who were hungry for deeper cinema experiences, especially during the dark times of Melbourne curfews.'
A network of cinemas and options
So where are the MIFF audiences going to be this year? If all goes to plan, they'll be popping their cautious heads back into the city like startled rabbits, or staying local, with a long list of new venues across the suburbs. They might even be in country Victoria, where a bunch of regional cinemas have been brought into the MIFF net.
To get nitty-gritty about it, the traditional CBD homes of the festival – ACMI, The Capitol, Comedy Theatre, Forum, Hoyts Melbourne Central and Kino Cinemas – are joined by suburban cinemas – the Astor, Coburg Drive-in, Lido (Hawthorn), Pentridge (Coburg), and Sun Theatre (Yarraville). These are also supplemented by regional additions: the Paramount in Euchuca; Peninsula (Sorrento); The Pivotonian (Geelong); Star Cinema (Bendigo); Sun Cinema (Bairnsdale), Sun Cinema (Bright); Theatre Royal (Castlemaine); and Wallis Cinemas in Mildura.
And if things turn bad and we are all locked into a 10k radius from our homes, there will still be some options both in cinemas and online. It's an extraordinary feat of contingency planning, and it must be a bit of an ongoing scheduling nightmare.
'Last year we found we were able to connect with different communities and different people outside of the city, or those with mobility issues, and we wanted to keep this connection.'

MIFF Programmer, Kate Jinx
Jinx says the decision to offer a hybrid model has been a long time in the works. 'Last year we found we were able to connect with different communities and different people outside of the city, or those with mobility issues, and we wanted to keep this connection. But also, of course, it's a risk measure.'
Forgive me if it's taken sp many paragraphs to talk about the actual films in the 2021 MIFF, but logistics are everything at this historical moment.
The MIFF 2021 Program
Here are the numbers: The 69th edition of MIFF (last year's online edition was 68.5) boasts 283 international and Australian films and 'transformative screen experiences'. There are 199 features, 84 shorts, 10 XR experiences, and 62 of the films will be available online through MIFF Play.
Australian Highlights of MIFF 2021
We've already reported on the much anticipated opening night screening of Leah Purcell's The Drover's Wife: The Legend of Molly Johnson, and the fresh from Cannes Australian premiere of Justin Kurzel's Nitram.
Read: The Drover's Wife leads MIFF's opening night
Nitram is one of the 11 MIFF Premiere Fund Films unveiled this year. These Australian feature films are minority co-financed by the festival and 2021 premieres include: Jonathan Ogilvie's Melbourne-set crime thriller Lone Wolf, starring Tilda Cobham-Hervey and Hugo Weaving; period drama Little Tornadoes from Aaron Wilson (Canopy) and co-written by Christos Tsiolkas; and Jonathan Alley's music documentary Love in Bright Landscapes, about Australian rock band The Triffids' late frontman David McComb, with the premiere of this film accompanied by a special live music performance of the band's greatest hits.
Mental health and music are also a theme in the Courtney Barnett doco Anonymous Club, from writer-director Danny Cohen and producers Philippa Campey and Samantha Dinning.
Other much anticipated Australian films include Jennifer Peedom's documentary River, narrated by Willem Dafoe and co-directed by Joseph Nizeti. A follow-up to Peedom's 2017 MIFF hit Mountain, this looks like another stunning audio visual odyssey, with original compositions, and vocals by award-winning Kalkadunga musician William Barton.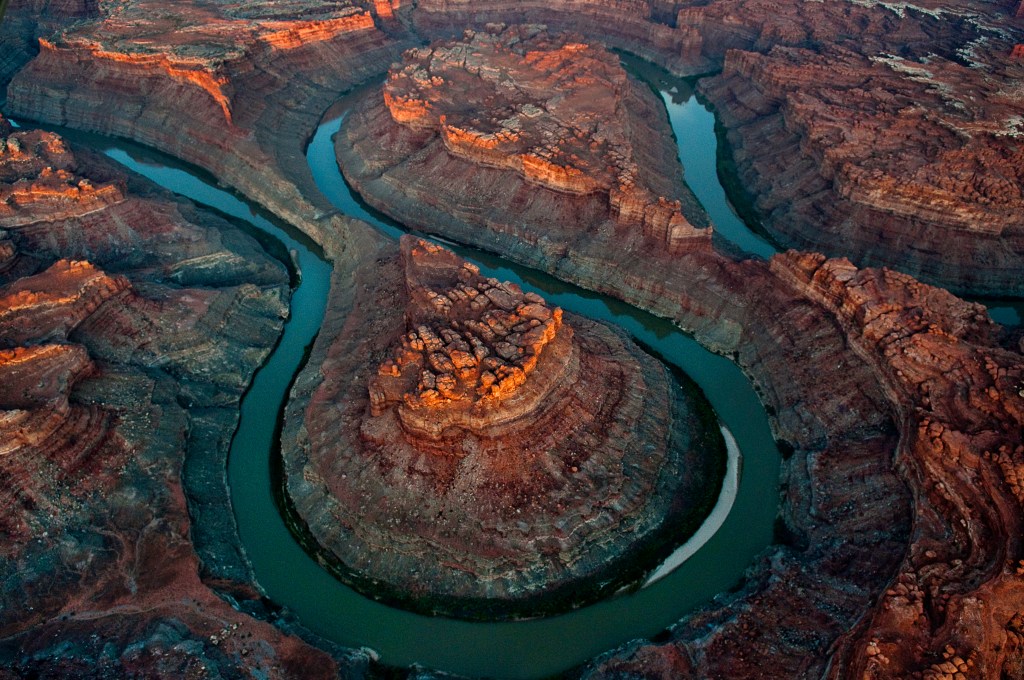 James Vaughan's slacker satire Friends & Strangers has been gathering cinephile fans overseas and was the first Australian title selected for IFFR's Tiger Competition. With this synopsis we have to see it: '…following Ray, a self-absorbed Sydney videographer, who loses control of the situation while filming a fancy wedding at a waterside McMansion.'
Also catching our fancy in synopsis is Fist of Fury Noongar Daa, with Bruce Lee's Fist of Fury being the first feature film ever to be fully dubbed in an Aboriginal Australian language. Kylie Bracknell (Little J and Big Cuz) teams up with Perth Festival's Noongar Advisory Circle to give a local voice to a cult classic.
Opening the Australian Shorts program is Tanith Glynn-Maloney's 8-minute short, Finding Jedda, which reimagines the 1954 auditions for the iconic Australian film Jedda. Tracy Moffatt worked off Jedda for her now canonical Night Cries (1990), so it will be fascinating to see another Indigenous director riffing on that material.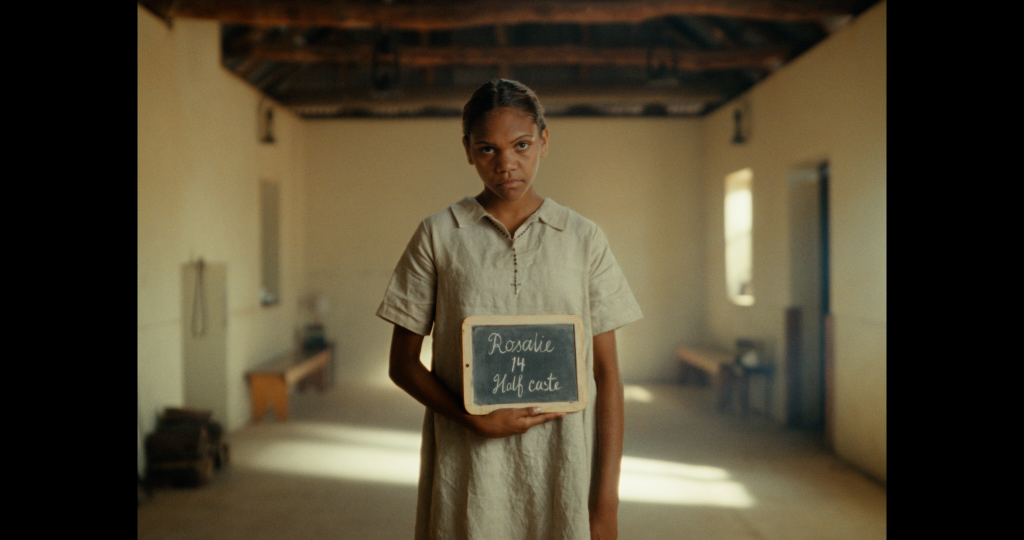 A restoration of Margot Nash's haunting 1995 film Vacant Possession, a live musical accompaniment by the Murlocs to Gregor Jordan's Two Hands, and a table reading, directed by Corrie Chen, of Shirley Barrett's Love Serenade, are other among the many offerings for Australian film buffs.
International Highlights of MIFF 2021
With 27 films direct from Cannes, tickets will be tight for headliners like Leos Carax's English language debut Annette, starring Adam Driver and Marion Cotillard, as well as Apitchatpong Weerasathakul's English debut, Memoria, starring Tilda Swinton. Mia Hanson-Løve's Bergman Island also comes fresh from the Cannes competition, and stars Tim Roth, Mia Wasikowska and Vicky Krieps.
We're also looking forward to The Year of Everlasting Storm, comprising seven heartfelt shorts from directors working during lockdown. It's bound to be better than your usual lockdown 'content' with films from Jafar Panahi, Apitchatpong Weerasathakul, Laura Poitras, David Lowery, Anthony Chen, Dominga Sotomayor and Malik Vitthal.
Another one for music lovers is the Centrepiece Gala offering, the pioneering concert documentary Summer of Soul (…or, When the Revolution Could Not be Televised) from The Roots drummer and debut filmmaker Questlove. The film, which uses footage of the forgotten Harlem Cultural Festival of 1969 and is rich in the rebellion of black music, opened Sundance and won the US Documentary Grand Jury Prize and Audience Award.
The weird wonderfulness of Nicholas Cage will be on show with Pig, Michael Sarnoski's feature debut, a revenge thriller about a stolen truffle pig; while Mads Mikkelsen stars in another revenge film, Thomas Anders Jensen's black Scandi comedy Riders of Justice.
More to come…
As avid MIFF-goers, the Screenhub team will bring you more stories, interviews, reviews and highlights from the festival in the next month. But for now, we have our fingers crossed, along with Kate Jinx, who says, 'Everyone is a little nervous, a little hesitant, but we've got a plan to deliver the best that we can in these really uncertain times.'
The 2021 Melbourne International Film Festival runs 5-22 August. The full program is online now. General public tickets on sale from 16 July.