Creatives, government agencies, finances and filmmakers coming together to champion the Australian screen industry isn't new. After all, the Screen Forever conference has been facilitating this for the best part of 40 years now.
But this year's event on the Gold Coast and online will have extra appeal given the significant and seemingly endless COVID-19 disruptions of recent years and their impact on all aspects of the screen industry. Not for nothing is the three-day in-person element of the event advertised as being 'bursting with prospects for storytellers to reconnect, be inspired and fuel business momentum'.
Matthew Deaner, CEO of Screen Producers Australia (SPA), which presents the annual conference, says the 36th Screen Forever has come at just the right time for what is – despite online adaptations – still largely a face-to-face industry.
'I can sense there are some relationships that have frayed a little bit,' he says. 'Despite everyone's best efforts, the truth is you often get a very different experience being on Zoom and similar platforms. There can sometimes be a linear, almost blinkered, approach in the online world, but when you step into a physical space with the right people, you're at the buffet and that can lead to all sorts of benefits in the future.'
The Gold Coast event, he said, offers a chance for the industry to connect again. 'It's about getting everyone together and saying "Okay, here we are, all together at once – let's re-establish those connections and break the silos we might have fallen into".'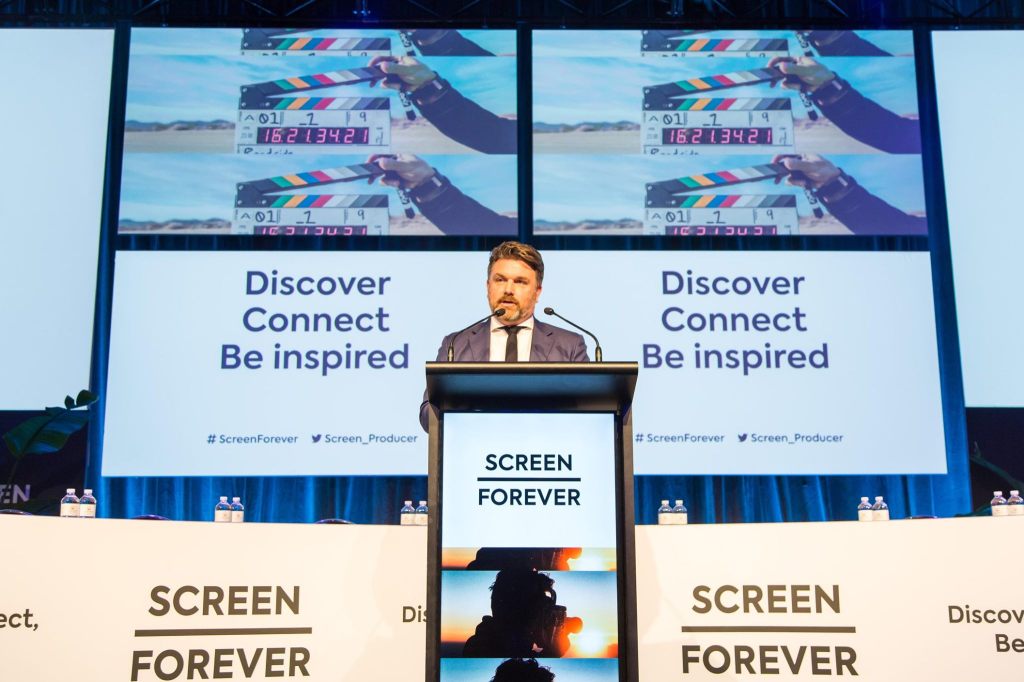 A key point of discussion, Deaner said, will be the increasing intersection of the domestic and international aspects of the industry and the vast opportunities, and questions, this generates. 'We've shifted from appointment-based viewing on broadcast television to a library catalogue for global consumption, and that's created huge differences to the ways in which deals have been put together,' he says. 'It also raises important questions about the sustainability of businesses around that. This is one of the most urgent conversations we're having at the moment – the industry working out how it goes forward.'
That global and domestic intersection is underscored by this year's conference being presented in two parts: The Conference + Domestic Market, from 28–30 March, and the Global Market Online, from 31 March–1 April. With international travel still fraught and changeable, of course, it could only ever be thus, but Deaner also sees some benefits to the blended model of delivery.
'Suddenly, due to COVID, we started using Zoom to create an online environment and now we can see there are great positives to that combination of in-person and online. You get all the benefits of being physically with people, all the serendipitous connections that flow from that, but it takes a bit of the pressure off in terms of seeing everything. It also means a greater group of people can engage with us globally, allowing for a lot more people than we would have connected with before.
Speakers and sessions
More than 150 speakers will be appearing at this year's event, including: Tony Ayres, founder of Tony Ayres Productions; actor and producer Marta Dusseldorp; and Foxtel Group Commissioning Editor Howard Myers. Some 54 sessions will take place on topics as diverse as streaming rights, comedy, documentaries and multiple aspects of funding.
Michelle Cheng, SBS Content Industry Diversity Manager Australia, will speak at the session Diversity in TV & Film, Navigating Difficult Conversations, on 30 March.
'Australia is incredibly diverse as a country, so why in 2022 are we still having discussions about what we need to do as a sector to better reflect the society we're drawn from?' asked Chen, who, worked with ITV Studios and Channel 7 as a writer for the quiz show The Chase Australia and clocked up more than 75 episodes as a panellist on ABC TV's quiz show Think Tank.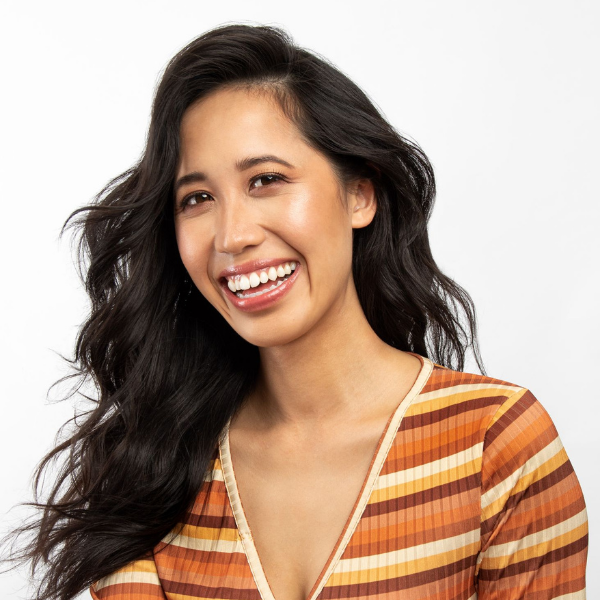 Cheng points to a current project at SBS focusing on career progression for under-represented creatives and building sustainable careers, and the setting of career progression targets across SBS's commissioned and internal programs for the next three years.
'While we're seeing increasingly diverse TV programs and career pathway initiatives, there are still barriers to inclusion for people who identify as culturally and linguistically diverse,' she said.
'First Nations, people with disability, LGBTIQ+, women and other lived experiences. While there are barriers, there is not equity for everyone who wants to work in our sector. When we all have the opportunity to contribute, with equal opportunity to succeed, that has the power to lead to even better Australian storytelling.'

– Michelle Cheng
SPA Connect Marketplace
While the sessions are a vital and much-loved part of the Screen Forever ecosystem, Deaner says it would be impossible to overstate the value of the SPA Connect Marketplace. It has become a key component of the conference which exists to provide concrete business opportunities to amplify, strengthen and progress Australian Screen Stories.
'The Marketplace offers an invaluable opportunity for people to connect and talk about things they maybe haven't resolved via email or to broach ideas and subjects they haven't had any chance to discuss before,' he said.
'It's essentially all about the mechanics of the sector – finance, government, distribution, platforms, commissioning and production teams. All of those are in one space at one time across every genre. Bringing people into that environment and creating those sorts of pathways and relationships is a very big part of what we do,' Deaner concluded.
Screen Forever 36 takes place on the Gold Coast and online from 28 March–1 April 2022.
---