Heyæ, et wilkømmån tû mie revüüu of da nęue flīm, Nøkęn Ŧīsđøġ (editor's note: this review was submitted in gibberish but we've had it translated).
'Hello! And welcome to my review of the new film, Nude Tuesday.'
Nude Tuesday is the latest co-parented child of Australian and New Zealand film bodies, namely the New Zealand Film Commission, Screen Australia, and VicScreen, who funded the film, and Firefly Films and Good Thing Productions who produced it.
The premise is a familiar one – up to a point. Married couple Laura (Jackie van Beek) and Bruno (Damon Herriman) have hit a wall in their love life. Bruno constantly forgets school lunches for the kids, and can't follow a simple grocery list. Laura is stressed out at work, and has a recurring case of thrush. Neither of them can get aroused anymore.
Read: Our Flag Means Death nails queer representation
Sensing trouble in paradise, Bruno's well-meaning mother gifts the couple a getaway to Ẅønđeulä – a new-age mountain retreat, led by sexual-healing guru Bjorg Rassmussen (Jemaine Clement), which promises to re-ignite their passion.
But what sets this film apart from other relationship comedies is that it is spoken entirely in gibberish, and translated into English subtitles in a deliberately chaotic way.
There are at least two versions of the film – one with subtitles by English comedian Julia Davis, and another with alternative subtitles by Australian comedians Celia Pacquola and Ronny Chieng.
I watched the version subtitled by Julia Davis, and from what I could gather, there is a loose script with clear plot points that are immutable, but when scenes extend beyond those crucial points, all the rules are out the window.
Cue jokes about driving while on ketamine, trying to locate thrush-friendly fish in the bean aisle of a supermarket, and giving a work presentation on 'sexy' adult nappies.
This style of messing with the source material gave me a similar vibe to late-night Aussie spoofs like Bargearse (1976), a comedic dub of a cop drama in which the original actors would have no clue what jokes were being made about them. But the similarities end there, as the actors behind Nude Tuesday are (mostly) in on the joke.
Read: Vico Ortiz, Our Flag Means Death: 'It's amazing, it's so queer'
This works brilliantly. The actors are clearly having a ball improvising scenes in what sounds like a mix of German and your mum pronouncing the names of Ikea products. There are words they have agreed will remain the same throughout the film: 'Heya' for hello, 'ja' for yes, 'chula' for thank you, 'tak tak' for come on, and 'wilkomman' for welcome.
There are multiple good examples of full commitment-to-the-bit, including a soundtrack that features well-known pop songs recorded in gibberish. And when the subtitles translate the rest into something completely left-of-field, it's comedy magic.
It immediately brought to mind the classic spoof opening of Monty Python and the Holy Grail (1975), in which the production credits are translated into fake Swedish, then quickly devolve into a tourism guide to the Majestik Møøse, and eventually lead to a triple-sacking of the subtitlers.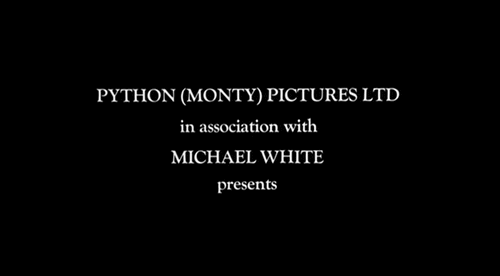 There are no Majestik Møøse in Nude Tuesday, but there are 'emotional animals', which are gifted to each couple as a way of strengthening their bond. This is after several days of engaging in new techniques to get their 'spark' back, none of which work for Bruno and Laura. Instead they must endure the orgasmic moaning of their neighbours each and every night while they continue to fight. Special mention must be given to Fritz the goat, who becomes a sort of physical manifestation of Laura and Bruno's tender, broken hearts.
The performances are top-notch, with a predictably stand-out job from Jemaine Clement (Flight of the Conchords, What We Do in the Shadows), who fully embraces the charismatic cult-leader vibe of Bjorg, and isn't afraid to lick someone else's tongue for a laugh.
Damon Herriman and Jackie van Beek also nail their parts with equal hilarity and emotional vulnerability. I found myself really invested in the story of Bruno and Laura, and I desperately wanted them to find whatever it was they were looking for: sexual fulfillment, intellectual enlightenment, a cure for thrush. Underneath all the silliness and piss-takes, there is a suprisingly tender core to this film.
Sadly, I must deduct points for a bit of false advertising: from what the promo pictures and trailers told me, I had assumed there was going to be a lot more nudity in the film. It's called Nude Tuesday, for heaven's sake! As it turns out, there is only one major sequence involving nudity, and it happens right near the end.
The film is laugh-out-loud good, and perfect for a film night with your best mates or your special someone. I also suspect it will become very popular with university undergrads, like the Monty Pythons and Bargearses before it. Perhaps they may even create their own version of the subtitles, leading to a time when Nude Tuesday exists in so many different versions that it will be sworn into the history books as a cultural phenomenon.
Nude Tuesday is New Zealand director Armağan Ballantyne's second feature, following her 2009 debut The Strength of Water. Jackie van Beek wrote the story in collaboration with Ballantyne.
One question remains, however: will the version subtitled by Ronny Chieng and Celia Pacquola be as good? Better watch it again, just in case.

Nude Tuesday will be shown in-cinema will stream on Stan from 7 July.
Release date: 23 June 2022 (Australia)
Director: Armagan Ballantyne
Languages: English, Gibberish