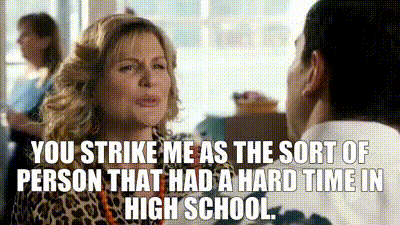 As a person who 'had a hard time in high school' – meaning that I struggled to find friends who understood me because I didn't really understand myself – the question of 'deviant' sexuality and gender expression always loomed over my head.
Even a progressive university education and theatrical family upbringing couldn't bring me out of my shell. It wasn't until I saw genuine onscreen depictions of bi and pansexuality (like in Schitt's Creek) and gender fluidity (shout out to Bimini Bon Boulash in RuPaul's Drag Race UK) that I was able to say 'okay, this is who I am, and that's cool'.
Many other LGBTQIA+ folks will know that good queer representation is hard to find. The oversaturated world of modern streaming is no exception. Audiences are so frequently teased with the possibility of a queer relationship in their favourite series, only for it to amount to nothing. This happens so often that it even has its own term: queerbaiting. Queerbaiting shows are rampant nowadays (see: Sherlock, Riverdale, The Falcon and The Winter Soldier) – but, I'm happy to report, Our Flag Means Death – currently streaming on Binge – is not one of them.
Our flag means pride
Our Flag Means Death is a new pirate-themed adventure comedy streaming on HBO Max (and Foxtel NOW in Australia). It's created by David Jenkins and produced by the beloved Taika Waititi, who also plays notorious pirate Blackbeard in the show. The story revolves around Stede Bonnet, a real-life aristocrat who abandoned his wife and kids for a life of swashbuckling on the high seas. The history books say he actually met and sailed with Edward Teach, the real life Blackbeard.
In Our Flag Means Death, main character Stede Bonnet (Rhys Darby) has much the same backstory, and is shown leaving his wife Mary (played by Australian Claudia O'Doherty) for ambiguous reasons. The show goes further: what if two men, one an uppercrust gentleman who better knows his way around an escargot fork than a dagger, and the other a bloodthirsty criminal with a reputation bigger than his facial hair, fell in love?
At first, the two seem endlessly fascinated by the opposing nature of their lives – but then an early reveal suggests that Blackbeard may be plotting to murder Bonnet and steal his identity. It's clear he's torn up about it though, and as the pair grow closer, their interactions begin to resemble something close to courtship. It's complicated! And very, very cute.
Read: You should watch… Feel Good Season 2 on Netflix
There are still a couple more episodes to go in this debut season, and if the cast and crew's social feeds are anything to go by (the creator keeps retweeting queer fanart of Bonnet and Blackbeard), we are being promised a definite gay pirate romance.
Above: Taika Waititi reposts a fan's heartfelt letter about LGBTQIA+ representation in the show. See the original tweet.
All the colours
As well as the characters of Stede Bonnet and Blackbeard playing with famous romance fiction tropes like Enemies to Lovers, Wearing Each Other's Clothes, and a Romantic Music Swell when they first lay eyes on each other, the show has several explicitly queer characters who are breaking moulds in TV drama.
We have Lucius (Nathan Foad), the ship's scribe, who is openly gay and begins a sexual relationship with the irritable Black Pete (Matthew Maher). Blackbeard's right hand man Izzy Hands (who is incredibly straight! This show has something for everyone) catches them both in the act, and is predictably grumpy about it – not really because they're gay, but more because they are slacking off on duty. Lucius also proudly seduces a number of other crew members and passing acquaintances as the show progresses.
But my absolute favourite has to be Vico Ortiz's Bonifacia 'Jim' Jimenez. Jim is first presented in the disguise of a male mute pirate, but is soon revealed to be someone else. The crew initially thinks they are a woman, but after a brief explanation they see Jim as non-binary and respectfully use they/them pronouns. Vico Ortiz is the non-binary actor portraying this non-binary character. That may sound obvious, but it's something very rarely seen on screen. I quite literally jumped for joy when the reveal took place.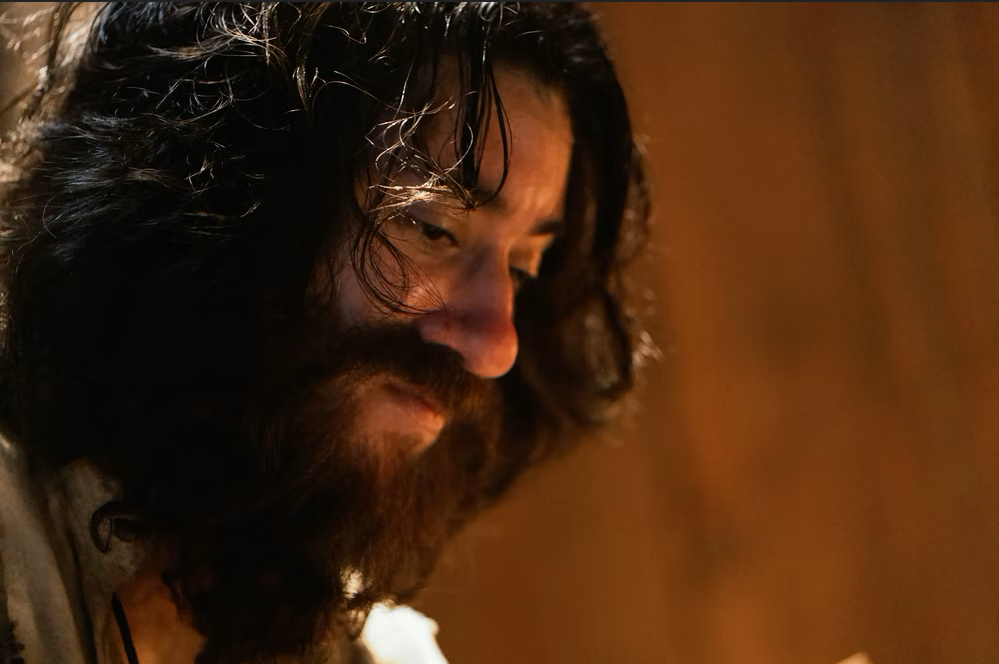 Read: Attagirl to launch careers of more women, trans and non-binary folk
Jim's secret has been kept up until this point by their best friend and confidant Oluwande (Samson Kayo). It's obvious from the outset that Oluwande has a massive crush on Jim, but isn't sure how to approach it. There aren't any clear indicators for what Oluwande's sexuality is, but for me, that's what's so nice about it. Good queer representation includes the questioning and the transforming. What happens next between them seems bound to happen slowly and respectfully.
Above: Actor Vico Ortiz recounts correcting interviewers on their pronouns in a humorous TikTok
Men at sea
There are many more moments and characters that contribute to the show's queer rep, but mentioning them all would constitute massive spoilers. What the show doesn't do, thankfully, is fall victim to predictable queer plot points that paint LGBTQIA+ relationships as deviant.
I'm talking about tropes such as rape (as seen in Outlander) and the depraved or pedophilic gay character, or a queer relationship presented for a straight audience to gawk at and get off on, or burying their gays (The 100 is a particularly offensive example). At least, I don't think we're going to see the gays being buried. But it is a pretty violent show, and, uh, things didn't work out so great for Bonnet and Blackbeard IRL, so perhaps I should hold my tongue.
Our Flag also doesn't reduce the queer relationships to 'what happens at sea, stays at sea', or frame any of them as straight men engaging in gay sex because they 'miss their wives back home'. There's a few think-pieces out there already that congratulate the show for showing pirates having (historically accurate) gay sex at sea. But it's more than that. The relationships, both sexual and non, are nuanced, and go beyond the idea that they're only doing it out of desperation.
I feel incredibly validated by this show – and it's so entertaining! After years of hunting for morsels of halfway decent queer characters on TV, Our Flag Means Death is a refreshing – and incredibly funny – entry into LGBTQIA+ history that I highly recommend you binge-watch immediately.

You can catch Our Flag Means Death on Binge or Foxtel NOW.