If you've tried to book cinema tickets to this year's Melbourne International Film Festival, you'll know that many sessions are sold out or on standby. Always intended as a hybrid online and cinema event, The festival has been scrambling to modify the event to accommodate Covid restrictions and reduced cinema capacities. This is a necessary pain, but there are some great offerings on the MIFF Play streaming service, which begin tonight with Sundance hit Coda.
But we're here to talk about in-cinema screenings, which start on Thursday 12 August. Uniquely this year, the festival has spread to cinemas all over the city, including the Coburg Drive-in, and to regional Victoria locations like Bright, Castlemaine and Geelong. But what to book?
Read: Melbourne International Film Festival rejigged for restrictions. Here's what you need to know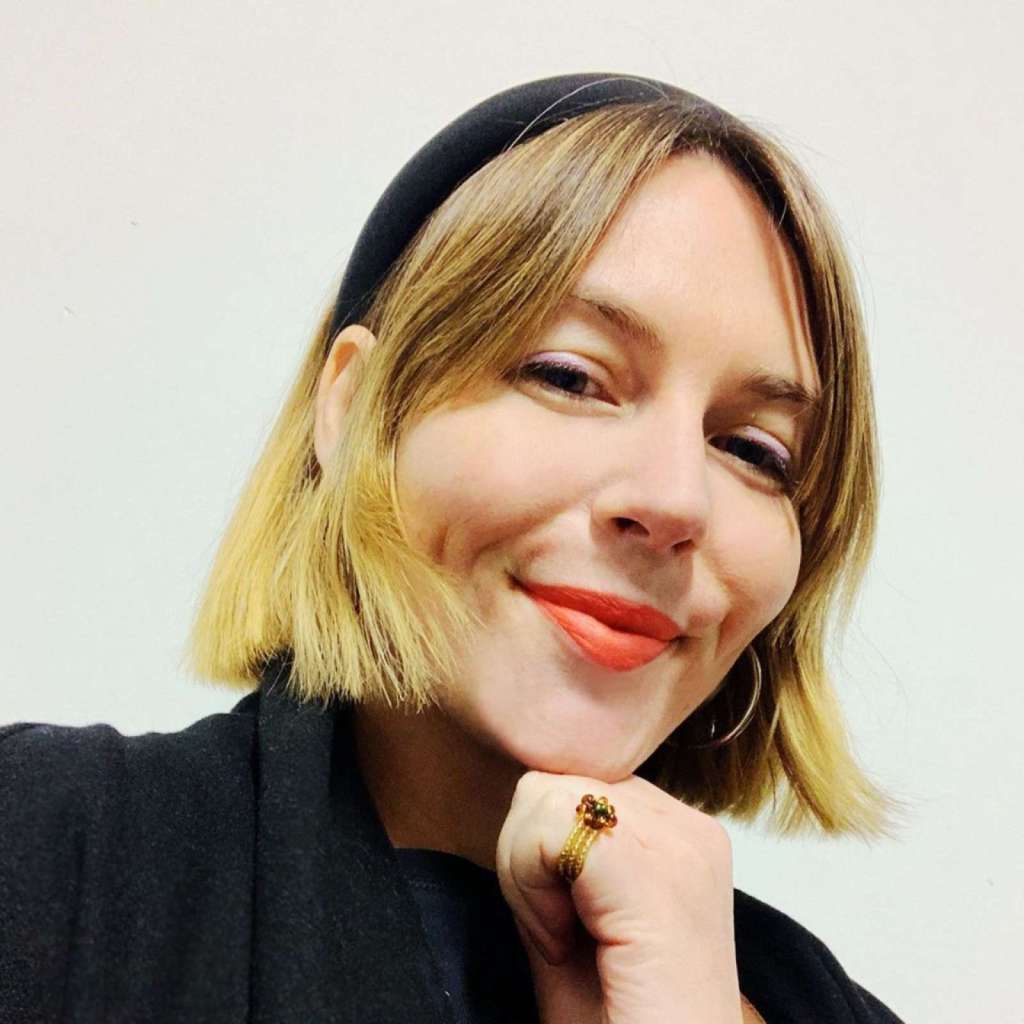 Kate Jinx is the newest member of MIFF's main programming team, having come on board in early 2020, just in time for the pandemic. She works alongside Artistic Director Al Cossar, Kate Fitzpatrick and Mia Falstein-Rush and programs features as well as the MIFF Talks events.
This year, she's put together a special retrospective of films made by collectives, which of course she hopes you'll check out, but she also gave us her recommendations from the broader program. There are still tickets available to these, if you get in quick.
1. INTERNATIONAL FEATURE FILM: El Planeta
'El Planeta – debut feature by New York-based Argentinian artist Amalia Ulman, a stylish black and white mother-daughter-grifter story told with a charmingly dry sense of humour.'
How to see it: All sessions of El Planeta are on standby except for the Coburg Drive-in session on Wednesday 18 August, 6.15. It's $45 for a carload.
2. AUSTRALIAN FEATURE FILM: The Drover's Wife: The Legend of Molly Johnson
'The Drover's Wife: The Legend of Molly Johnson – it's hard to go past our opening night film directed and written by and starring the incredible Leah Purcell. A dynamic film that repositions a classic colonial tale with an Indigenous female heroine.'
How to see it: Contrary to perception, there are tickets available to see The Drover's Wife at the opening night gala, Thursday 12 August at 7pm, at venues including the Astor, Pentridge Coburg, the Lido in Hawthorn, and the Sun in Yarraville.
3. INTERNATIONAL DOCUMENTARY: Captains of Zaatari
'Captains of Zaatari – A stunningly captured portrait of two soccer–obsessed teenage boys who see the sport as their ticket out of the Syrian refugee camp they're currently living in with their families.'
How to see it: Tickets are available for both the Saturday 14 August, 4pm screening at the Sun in Yarraville; and the Sunday 22 August, 11am screening at ACMI. Captains of Zaatari is also available to stream on MIFF Play from Friday 6 August.
4. AUSTRALIAN DOCUMENTARY: Hating Peter Tatchell
'Hating Peter Tatchell – An essential portrait of the infamous queer activist Peter Tatchell, Australian born but has made a home in London for many decades. Deftly covers his incredible work but also his notoriety.'
How to see it: There are tickets available to Hating Peter Tatchell in cinemas around Victoria for this Australian premiere.
Friday 20 August, Theatre Royal Castlemaine
Saturday 21 August, 3pm, Pivotonian Cinema, Geelong
Saturday 21 August, 6.30pm, Pentridge, Coburg
Saturday 21 August, 6:30pm, Sun Cinema, Yarraville
Saturday 21 August, 7:30pm, Sun Cinema, Bright
5. AUSTRALIAN DOCUMENTARY: Anonymous Club
'Let me be cheeky here please and also point to Anonymous Club by Danny Cohen about Courtney Barnett that captures life on the road and the destabilisation that fame can bring, it really touched me.
How to see it: While some sessions are sold out, there are still tickets to screenings at the Coburg Drive-In on Friday 20 August, 8.45 pm, as well as at Sun Cinemas in Bairnsdale and Bright, the Pivotonian in Geelong, and the Theatre Royal in Castlemaine.
6. WILDCARD PICK: Cryptozoo
'Cryptozoo – A wild animated feature about a so-called sanctuary for cryptids (mythological creatures) in the late 1960s, and the bounty hunters who are after them. Honestly, you've never seen anything like it.'
How to see it: There are tickets available to the Coburg Drive-In session of Cryptozoo on Saturday 14, 9pm.
If you're still after more MIFF program recommendations, check out these picks from the team at the Australian International Documentary Conference.
The 2021 Melbourne International Film Festival is online 5 – 22 August, and in cinemas 12 – 22 August.
Edited on 6 August. In light of the current lockdown in Victoria, MIFF Box Office sent the following statement to subscribers:
'In light of the Victorian lockdown announced by the State Government this afternoon, we are currently working through any repercussions that could affect ticket holders to this year's festival. As always, the safety of MIFF staff and patrons is our paramount concern.  Regarding in-cinema and drive-in sessions, please be patient. Further announcements will be made early next week.
We are experiencing a high volume of enquiries and appreciate your patience as we respond to each and every one. If you have already emailed the MIFF Box Office, there is no need to email us again. We are communicating as quickly as possible.
Please note – we have brought forward the online steaming component of this year's festival, which begins tomorrow at 9am, 6 August and is available across Australia. Head to play.miff.com.au to explore the 60+ world-class MIFF titles you can stream straight into your home, with others to be added over the course of MIFF festival dates.'