Editor's note: For the past eight years, Documentary Australia Foundation has sponsored a $10,000 prize for the best Australian documentary at the Sydney Film Festival. Dr Goldman is not on the selection committee nor the jury that decides the winner. Here is her personal review of the documentaries shortlisted this year and why they are not to be missed.
My love for documentary is an enduring affair. She has been my constant companion, challenging at times but always real. She brings me laughter, joy, and tears. She brings me pain. At times I've felt disheartened, but mostly reassured that nothing is more profound, honest, generous of self than the stories documentaries offer. I love her with all my heart, in all her vulnerability. She can be impoverished and simple – and at other times, grand. She is a silent observer, a gentle guide. She is both truth and artifice. She is powerful and hard; a poet, a memory, a lifetime, a moment. She is my lifelong love.
I've been moved to write this love letter by the line-up of documentaries competing for our attention (and prize) in the Documentary Australia Foundation award at the 2021 Sydney Film Festival.
An extraordinary range
As a collection of stories, the range is extraordinary. If, like me, you love the art form, as I know many of you do, you will immerse yourself in this armchair travel into other people's lives – a balm after such a long period of isolation. Justice is called for, despair is there as well as hope. Shame and horror rests alongside heroic leadership. We revisit the past with the eyes of the present while we reminisce in song and wonder. Framed by this special art form, we process our weird and wonderful world.
The poetry of When the Camera Stopped Rolling, its raw truth and tragedy is told with an artist's gaze, with years of deeply felt and processed emotion. The film is both an analysis and a free association; it is painting with light, it pays homage and lays bare the wounds of love and life. Anyone with a mother will ache in love for this film.
Strong Female Lead is a shameful recount of the fierce misogyny that dominated Julia Gillard's time as the first woman prime minister. It engenders a particular type of disgust that is felt when confronting unleashed disrespect. Archival compilation documentaries are amongst my favourite form within the documentary genre and nobly highlight the unique artistry of the editor.
Read: Strong Female Lead: an interview with Tosca Looby
Television Event is a prescient reminder of a film that took people to the brink of their imaginations at a time when the threat of nuclear war was ever present. To consider this during a global pandemic is to consider a threat to humans at a species level; a man-made threat that parallels the climate catastrophe we find ourselves in.
The Bowraville Murders is a documentary in the true crime genre, which is in fact, true crime. Three Aboriginal children are murdered but 30 years later, no-one has been convicted. This is despite the community's strong belief that the murderer has lived amongst them. This is a story of how racism is manifested in the justice system and unpacks the shift of scrutiny onto victims rather than the perpetrator.
The Kids picks up the lives of the kids who appeared in the controversial hybrid documentary Kids, made by Larry Clarke in 1995. Nearly 30 years on, it seeks to discover the impact the film had on their unfolding lives.
The Department follows the stories of the social workers involved in child protection – and the families they are working with. With unprecedented access it honours the work and commitment of those who give their professional lives to the protection of children. It is the third film in a trilogy of work that director Sascha Ettinger Epstein has dedicated herself to over the last decade. The film acts as a prequel to the shocking documentary, The Oasis, that Sascha co-directed with Ian Darling 13 years ago.
Documentaries often concern themselves with the dark, unheard stories of those who are struggling for representation. The idea that they are 'tough' to watch can make audiences hesitant – and see them reaching, instead, for fiction. The irony is, some of the most popular fictional entertainment concerns itself with crime, betrayal and behaviour much worse that any documentary. We allow ourselves a vicarious thrill when we watch fiction, maybe because we can reassure ourselves these stories are not real.
I often hear people say that documentaries are too harsh, too dark. Yet, I find in the nuance of the various shades of darkness, a light that permeates the human condition. I see a depth of commitment and passion, a rich culture of belonging, a community of love and loyalty and an aspirational portrait of how to live well, in care and consideration of each other.
Incarceration Nation is truth telling and a cry to be listened to. It is a story of resilience and resistance, of a culture surviving despite hundreds of years of oppression. It is a clarion call that enough is enough.
A father's love for his son is undiminished in Ithaka as John Shipton relentlessly advocates for Julian Assange. Ben Lawrence (Ghosthunter) puts his talent behind this controversial public debate to tease out the human contradiction in the public private sphere of moral accountability. Who are we all to judge and what do we really know behind the media headlines while we loudly share our opinions?
Music and the people who make and share it
Under the Volcano and I'm Wanita, in very different ways, give us music and those who make and share it. Both films tackle the deeply personal artistry that is expressed in music. Under the Volcano captures a time and place, unique and special, come and gone with the music that remains. I'm Wanita is a touching portrait of a country singer with a golden voice and a heart to match. Artists like none other, in the true and precious documentary form we are invited into the inner sanctum and in each case, the directors don't hesitate to illustrate the contradictions of character in all their flawed and loveable humanity.
Out into space
In a unique film about a unique artist, Trevor Paglen, we are invited into an invisible landscape in space to explore Paglen's conceptual framing of surveillance. In this fascinating adventure art, science and astronomy collide with activism. Unseen Skies makes visible the invisible and encourages us to look upward and outward at who's watching and listening in a time when space is the new frontier for colonisation. Yaara Bou Melhem is a director to follow.
The horror and heroism
And to bring us back home to the ongoing issue of the day, A Fire Inside shows us the best of people in the breathtaking clarity and trauma of our climate catastrophe. We can focus on the horror or focus on the heroism, these are inextricably linked. Like love and loss, the true drama of our lives are real. For me there is no comparison with fiction, the veracity and depth that documentary offers me ensures my loyalty, as the real world never fails to amaze and inspire.
Swim in the sea of human frailty and triumph, I urge you to dive in!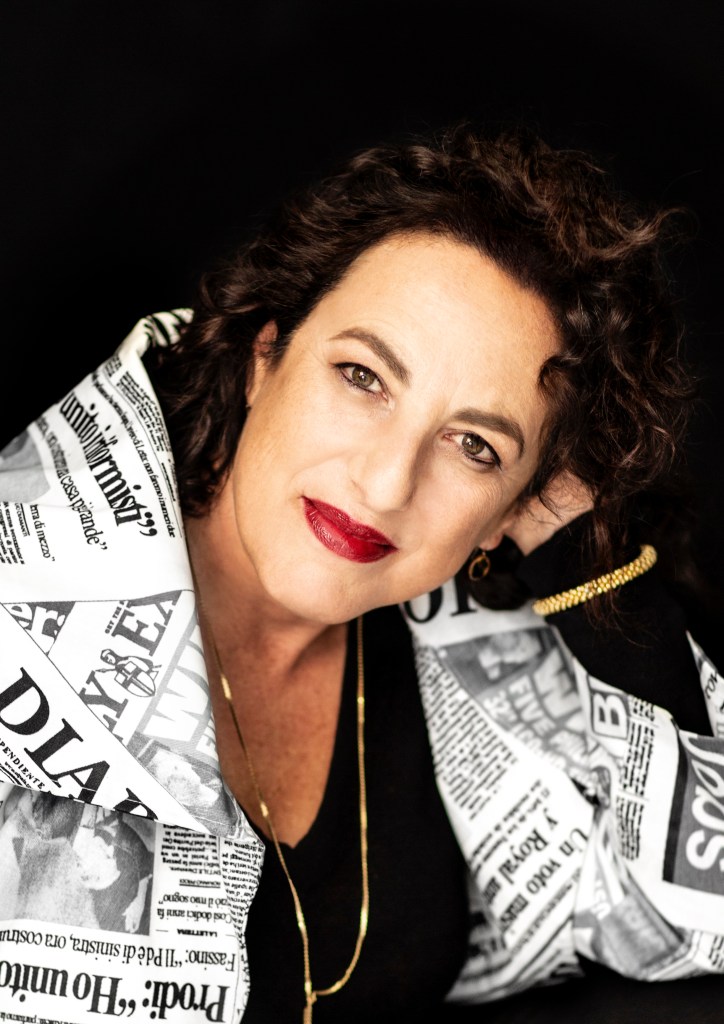 About the Documentary Australia Foundation Award for Best Australian Documentary
The 2021 $10,000 Documentary Australia Foundation Award is announced at Sydney Film Festival Closing Night ceremony on Sunday, November 14. The winner is Academy Award eligible. More information and tickets here.
Previous winners: Descent (2020), She Who Must Be Loved (2019), Ghosthunter (2018), The Pink House (2017), In the Shadow of the Hill (2016), Only the Dead (2015), 35 Letters (2014), Buckskin (2013), Killing Anna (2012), Life in Movement (2011), The Snowman (2010), A Good Man (2009) and Contact (2009).
Support the future of documentary and social impact at Documentary Australia.