They Sydney Film Festival (SFF) will return to its usual in-person format in June of this year, with a bumper program set to delight both casual filmgoers and die-hard cinephiles. Nashen Moodley is the director of the festival, and 2022 marks his 11th year in the role. We sat down with him to discuss the lessons his learnt over his time at SFF, and what films he's most looking forward to in the 2022 program.
Career lessons
This is your 11th time as SFF director – can you sum up what you've learnt in those years?
One lesson I've learned in the last few years is that it's very difficult to predict anything. We thought the festival was always in June – and then the pandemic hit. That forced us to be flexible and plan the festival three times before it went ahead: once for June, and then August, and then finally in November. That was very difficult, of course. But I think it proved that we can do things quickly and flexibly – and in the end, it's worth it. Even though we couldn't have international guests, I think when we finally got to November and had people in cinema that that was a very beautiful moment.
Read: Sydney makes a triumphant return to big screens with a bumper festival
What did the pandemic teach you about how audiences want to interact with the festival?
We've done a range of things with the festival over this period: we've done it virtually, we've done a hybrid edition, we've collaborated with some of the greatest festivals in the world, such as the global We Are One Festival, which was on YouTube … And what we gathered, from both the audience reaction and the marketing research, is that people want to see films in the cinema with as many people as possible. That is very clear. So although we have learnt to adapt, it will always come back to the in-person event as the ideal.
New Australian talent
Can you tell us more about the Australian films in the festival program?
Apart from The Plains, each of the Australian films selected so far will be debuting to Australian audiences at SFF. The Plains is an absolutely remarkable film. A three-hour film set almost entirely in a car doesn't seem like a recipe for an incredibly compelling, or incredibly pleasurable viewing, but that's exactly what it is. It's quite marvellous to watch and engage with these characters.
From the program: Direct from the 2022 Rotterdam International Film Festival is Australian docudrama The Plains, set almost entirely in the world of a car during peak-hour traffic in Melbourne by director David Easteal (Monaco). The film paints a compelling portrait of a fifty-something lawyer facing an existential crossroads.
Another film that goes to very strange places is Sissy. It's about a young influencer, who meets one of her old school friends and decides, somewhat reluctantly, to join their weekend away. And there she is confronted with her childhood bully. It's quite funny, it's quite moving in parts, and it's incredibly gory as well. I think that's why it got great reviews over at South by Southwest.
Read: Best horror movies in Australia 2022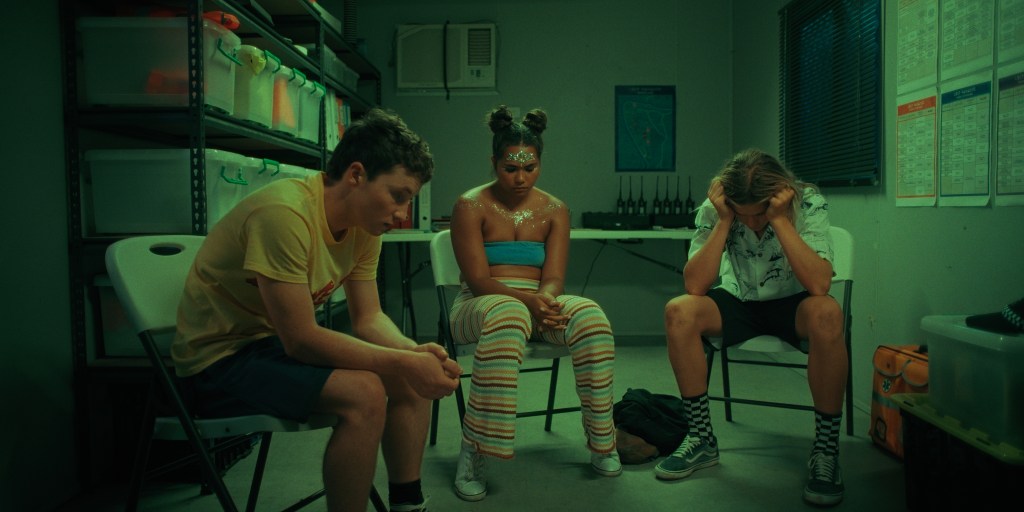 6 Festivals is the Macario De Souza film, and is about three teenage friends who decide to travel to six music festivals. It's a love letter to young friendship and the life changing power of live music. When I watched it I really thought about how the cinema industry has taken such a hit over the pandemic years, and the live music industry has too of course. The film brings forth all the energy of being at a music festival and watching the bands you love, which is such a marvelous thing – especially when you're young. And it features many of Australia's greatest musical acts, performing and playing themselves. That's really going to connect with audiences.
From the program: Macario De Souza's (Bra Boys) film 6 Festivals doubles as an emotional tale of friendship and a celebration of Australia's iconic festival scene, with cameos by several notable local music acts including Bliss n Eso and Peking Duk, as a young group of friends attempt to attend as many music festivals as possible in the wake of their friend's serious diagnosis.
And finally, Keep Stepping is is shot in Sydney and is about remarkable street dancers and the obsession with dance as art, and about the transformative nature of it all. It's bound to be a real audience pleaser.
International thinkers
What's the one film from the 2022 program you think will be the most controversial ?
That's hard to say – the films we've announced are less than 10% of the overall program. I don't know if it will be controversial, but The Forgiven by John Michael McDonagh is bound to be quite shocking. He's an incredible writer who specialises in these very dark comedies, where the dialogue is so biting. This film is about a clash of cultures in Morocco between very rich and entitled people, and very poor and desperate people. It's a tragedy, but at the same time there's this incredibly debaucherous party going on. I think it's a film that's going to be really hard hitting.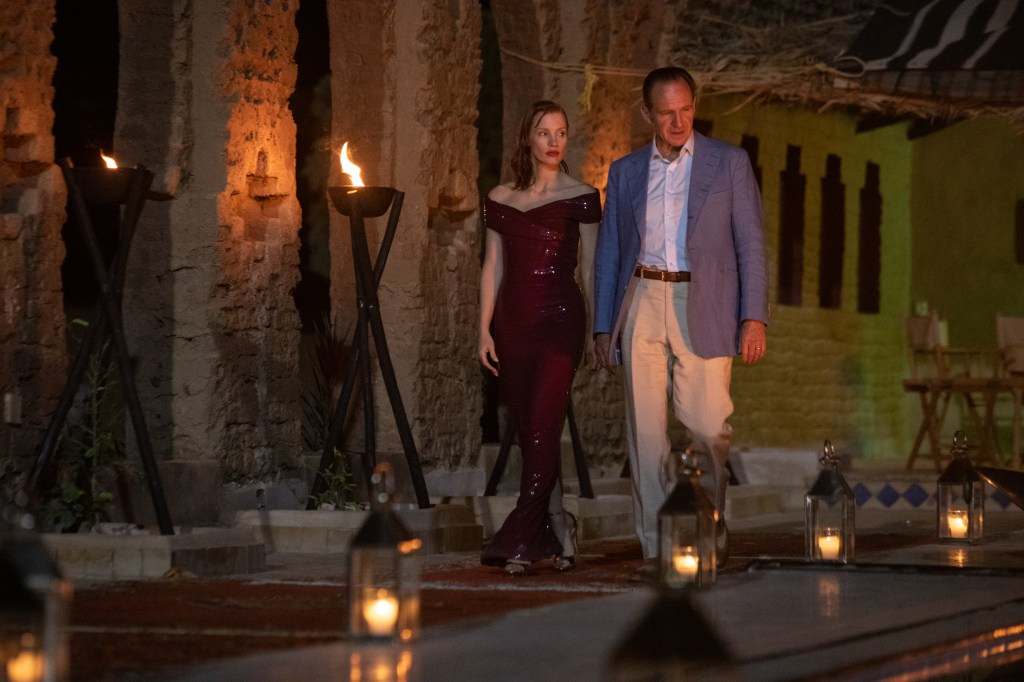 From the program: The inimitable John Michael McDonagh's (Calvary – SFF 2014) black comic drama The Forgiven features global stars Jessica Chastain (Oscar winner for The Eyes of Tammy Faye – SFF 2021) and Ralph Fiennes (The White Crow – SFF 2019) depicting the entitlement of Westerners juxtaposed with the lives of ordinary Moroccans in a merciless neo-colonial society.
Read: Sydney Film Festival closes with Awards
What are your plans for the festival's future?
In terms of attracting audiences to films, the business of cinema is going through a really difficult time. I think the Sydney Film Festival can play a big part in reviving that cinema-going experience. I want people to return to cinemas not just during festival times, but throughout the whole year.
That means we have a lot of work to do. We know that there's something absolutely wonderful about being in a cinema with other people. It's our duty now to defend that experience. I've worked very hard to bring people back to cinemas – the festival will continue to play its part by highlighting the wonderful new talents of cinema.
The Sydney Film Festival runs from 8–19 June 2022. For more details visit the SFF website.