The Melbourne International Film Festival (MIFF) has today unveiled a number of films programmed for its 70th edition of the festival.
Returning this winter, the 'platinum anniversary' of MIFF will bring an expansive program of international cinema, local and world film premieres, and soon-to-be Australian classics.
Read: Goran Stolevski, director – 'It's surreal to be opening MIFF 2022'
Opening the festival is Goran Stolevski's Of an Age, a coming-of-age drama set in Melbourne. Stolevski is a long-time MIFF fan, and an alumnus of the MIFF Accelerator Lab, and his recent film You Won't Be Alone garnered critical acclaim at Sundance.
The days and nights that follow will host a slew of Australian and international films, with some highlights being Aubrey Plaza's career-defining performance in Emily the Criminal (USA), the dialogue-free mystery of Il Buco (Italy), and the return of Iranian-American director Ana Lily Amirpour with Mona Lisa and the Blood Moon (USA).
As always, patrons can expect to frequent a number of venues including ACMI, The Capitol, Forum, Hoyts Melbourne Central, Kino Cinema, and more.
The festival will then close with the premiere of documentary Clean, a true story of how 'trauma cleaner' Sandra Pankhurst responded to an unseen world of neglect with radical kindness.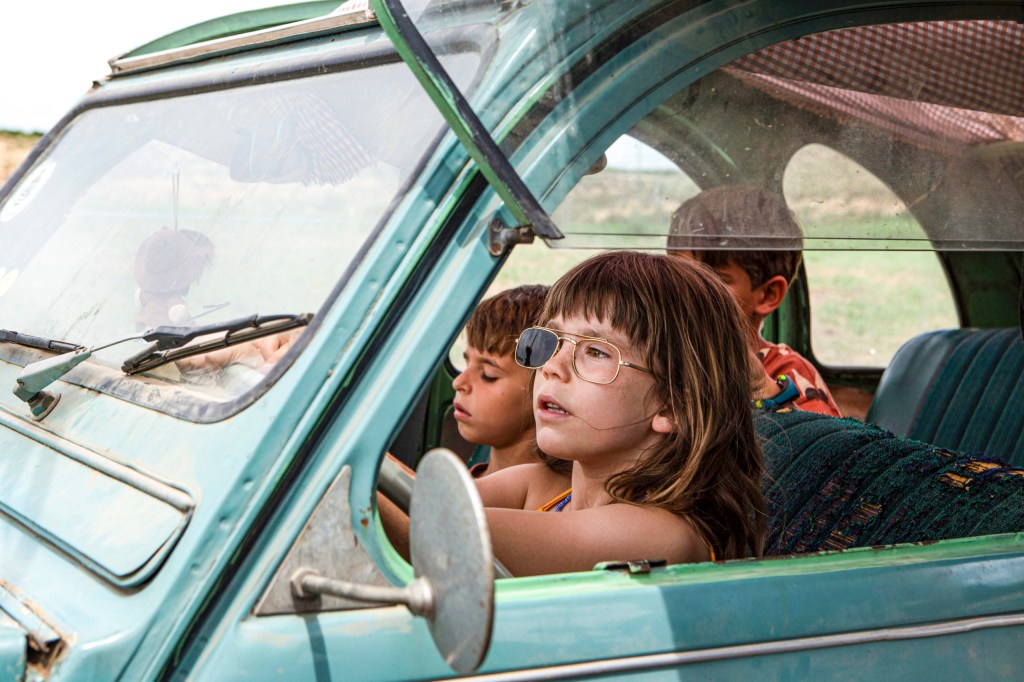 Read on to see the full list of films revealed thus far.
The Australian lineup
Australian docu-drama The Plains is a road movie that unfolds on a unique, existential path. The feature debut of David Easteal, this film is a fascinating look at the rhythms of daily life and our unexpected moments of connection.
Because We Have Each Other (Premiere Fund, Australia)
Clean (Australia)
Franklin (Premiere Fund, Australia)
Gondwana (MIFF XR, Australia)
Gondwana is a 48- hour, immersive VR experience that inserts viewers among ancient trees, rare animals and precious flora of the Daintree. After every 14 minutes passes, the environment jumps forward one year, eventually ending in 2090.
Greenhouse (Premiere Fund, Australia)
Moja Vesna (Premiere Fund, Australia)
Of an Age (Premiere Fund, Australia)
Petrol (Premiere Fund, Australia)
Senses of Cinema (Premiere Fund, Australia)
Sweet As (Premiere Fund, Australia)
The Plains (Australia)
Under Cover (Premiere Fund, Australia)
Volcano Man (Premiere Fund, Australia)
Keep your eyes peeled for Sounds of the Screen: Movie Music Across Victorian Landscapes, a special collaboration with Orchestra Victoria that will showcase Victoria's most iconic films and the scores that brought them to life. The two-act performance and screening will include scenes and scores from Picnic at Hanging Rock, The Railway Man, Mad Max, Noise, The Dressmaker and The Legends of the Guardians.
International films
In Il Buco, filmmaker Michelangelo Frammartino (Le Quattro Volte) reimagines the descent of Italian spelunkers who set out into the Bifurto Abyss in the 1960s. The nearly wordless 2021 Venice competition's Special Jury Prize winner features luscious images from Swiss cinematographer Renato Berta.
Alcarràs (Spain)
Dual (USA)
Eami (Paraguay, Argentina)
Emily the Criminal (USA)
Fire of Love (USA, Canada)
Il Buco (Italy, France, Germany)
Jane by Charlotte (France)
Meet Me in the Bathroom (UK)
Mona Lisa and the Blood Moon (USA)
In Mona Lisa and the Blood Moon we join a telekinetic young woman on a wild and bloody trip to New Orleans in this subversive horror-comedy from the director of A Girl Walks Home at Night. Starring Jeon Jong-seo (Burning), Iranian American director Ana Lily Amirpour's new film comes with her trademark bold visual stylings and twists on genre.
Navalny (USA)
Reflection (Ukraine)
Rimini (Austria, France, Germany)
Speak No Evil (Denmark, Netherlands)
The Afterlight (UK)
The Balcony Movie (Poland)
The Novelist's Film (South Korea)
The Passengers of the Night (France)
The Quiet Girl (Ireland)
The United States of America (USA)
Where is Anne Frank (Belgium)
The first feature film in eight years from Israeli director Ari Folman (Waltz with Bashir), Where Is Anne Frank approaches the famous Holocaust diary from the perspective of Kitty (voiced by Bridgerton's Ruby Stokes), the imaginary girl to whom Anne addressed her correspondence. In this retelling, Anne's world is depicted through hand-drawn and stop-motion animation, with the diary reimagined in relation to the present-day refugee crisis.
MIFF 70 runs from 4–28 August 2022. The full program will be announced on 12 July, with tickets on sale from 15 July. For tickets and more information head to the official MIFF website.