The annual Korean Film Festival, presented by the Korean Cultural Centre Australia in Sydney, Melbourne, Canberra and Brisbane, has been a cinematic treat for the last twelve years. In 2021 the festival also celebrates sixty years of diplomatic relations between Australia and the Republic of South Korea. Twenty-two films are presented, chosen by a programmer based in Australia, supported by the Korean government, to open a window into the culture of this remarkable society.
Korea has a strong sense of its own identity, which has been able to absorb the world's influences on its own terms. The result is a screen culture which is both accessible and sometimes thrilling, with a great sense of story, and an edge of surprise. The best filmmakers are powerfully committed to both elegance and aesthetic coherence.
A gift between cultures
While Bong Joon-ho's Parasite won four Oscars and Minari touched hearts around the world, this festival showcases the sheer range of films Koreans are watching in their cinemas. According to programmer Francis Lee, 'I have always wanted to show Australian filmgoers there are so many more different Korean films which will be very fulfilling to watch. So I have programmed the full lineup with this in mind. Our audiences will enjoy all the films, for sure.'
Korean cinema is unashamedly popular, often starring musicians and models, but their glamour rarely intrudes. Audiences love their small domestic stories, like rom-coms and family dramas or caper comedies. Most of these films are modest stories of ordinary people in crisis, built around the values of Korean society.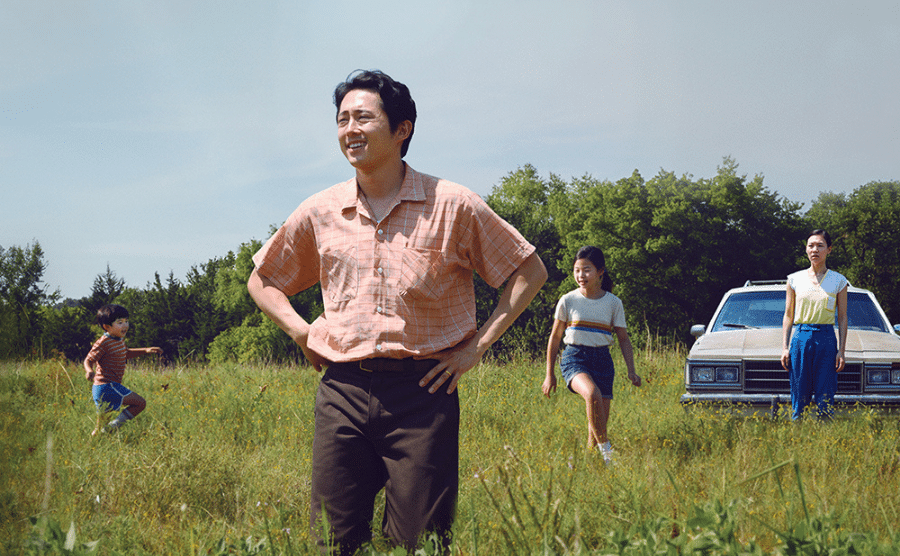 As Lee says, 'We have all genres well balanced and mixed together across the program. You can laugh, you can cry, you can be scared, you can feel lots and lots of emotions. We will have a forum with experts in Korean cinema from Victoria and New South Wales to explore genres in terms of Korean cinema.'
Tears, scares, laughter and honour
They cover young love, mismatched couples, thwarted students and adolescent friendship. Caring for parents or siblings with disabilities reveal quiet heroics.
They are films about the edge of adulthood, of frustrated ambition, of fragile love tested, of secrets and forgiveness. More than Family manages to mix adoption, a lost father and a strange alliance. Shades of the Heart is about a writer with a failed marriage who heals himself by researching the stories of other people in crisis. In Spring Song, two Korean band members join three actors in Japan to create a joyful music video.
There are films which will have you cheering for young women confronting discrimination. In I Don't Fire Myself a female office worker is transferred to a building site, while Samjin Company English Class sees three women band together to outwit the shady company which makes the mistake of disrespecting them.
There are films about crime. We find a romp about illegal treasure hunters beneath an underground station. A contract killer fights for a kidnapped child who may be his own. A country cop takes his family to the Philippines believing he can settle an old score on the side. A misfit gang of criminal engineers tries to steal oil on an industrial scale.
Perhaps the most touching film is Kids are Fine, about a young boy who misses his sick mother. When she is transferred to a distant hospital, he sets out with a friend to find her. The most familiar may be The Swordsman, set in the imperial coup of 1641, where a blade master with failing eyesight is forced on a desperate hunt for his enslaved daughter.
The title graphics are frighteningly evocative.
In 2020, the Korean Film Festival went online, but this year the organisers are making a stand for cinema.
Committed to the big screen
'As an online festival', Lee says, 'it didn't feel right. The festival should be a physical event. It's not just about watching the films, afterwards you can share your own opinions and ideas on the themes with other people. That is the philosophy of a festival.'
This year, the Korean Cultural Centre Australia is defying the chaos of COViD-19 by creating flexible dates for the program which runs in Canberra, Brisbane, Melbourne and Sydney.
You can stay in touch with the schedule through the Korean Film Festival website. Tickets are $16 each, or $12 concession, with 4-session passes for $40.