Attagirl Lab is open for applications from gender diverse filmmakers looking to finance their films. For Film's Sake's women-focussed film lab will return in 2022, following the success of its first year supporting women in financing their feature film productions. Applying is free, and applications are open until 22 August.
Initially imagined as a travel program to international market-driven film festivals, Attagirl is a lab that has helped support gender diverse filmmakers with a course that covered the three pillars of film production development: story, market and audience. On top of this, participating teams gained access to international markets, through digital access to Toronto International Film Festival and International Film Festival Rotterdam. These teams are currently preparing for their final workshop through SFF, where they will pitch to potential financiers across the public, private and philanthropic sectors.
Since early 2020, the lab has supported thirteen films and teams from the UK, Australia, Canada, the US, Mexico, New Zealand and Sweden, and has received backing from international screen bodies including Screen Australia, the British Film Institute, Telefilm Canada, the New Zealand Film Commission, and the Swedish Film Institute, among others.
In their second year, Attagirl has announced an expanded program with support split into two stages. The first stage will accept 24 applicants and focus on creative production. Following the completion of stage one, an uncapped number of 'market ready' projects will be invited to participate in the second stage, which supports selected teams producing market ready feature film packages.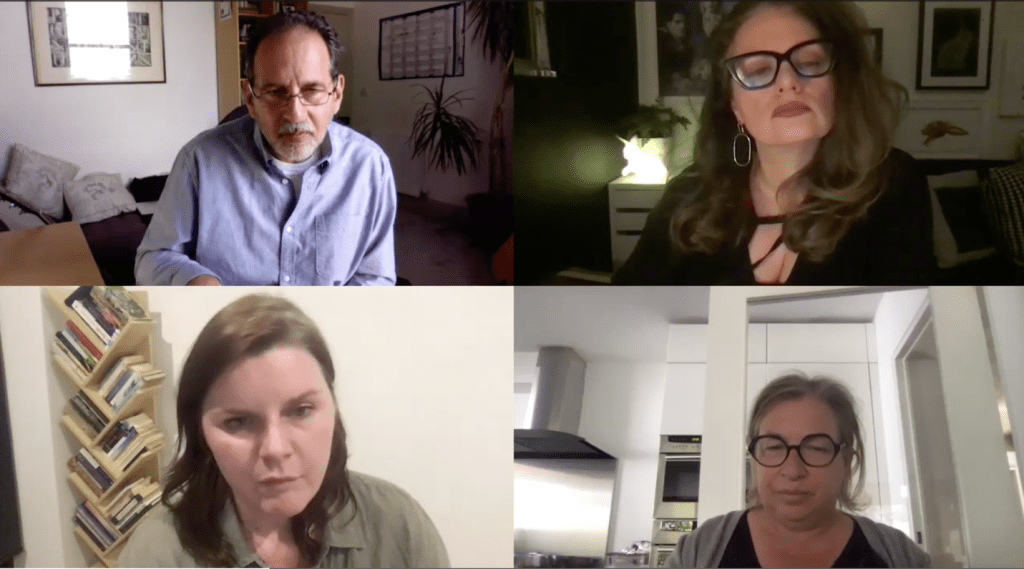 In light of the success of Attagirl lab's first year, For Film's Sake has partnered with Sydney Film Festival on two new initiatives to support gender diversity in film.
The largest prize is directly connected to the lab itself: the Attagirl Production Prize will award a $25,000 grant to the most market-ready film from the graduating cohort of the inaugural Attagirl lab. It is designed not just to support production, but also to incentivise additional investment in production led by gender diverse teams, who often struggle to secure investment on productions at the same rate as their male peers.
As Producer Sue Maslin (The Dressmaker, Brazen Hussies) told Screenhub in June, 'If you want to follow where power and leadership in industries reside, you have to follow the money. When you follow the money, you find the men.'
This issue is persistent across private and public sectors; in 2019, over 200 film industry members signed an open letter to Screen Australia regarding a perceived gender bias in recent funding.
Read: Courage, Confidence & Strategy: Sue Maslin's advice for women pursuing leadership
For those who did not go through the Attagirl lab, there is the Attagirl Peer Prize, an open grant of $5000 which will be awarded to a film at an earlier stage of development. This will be selected by a judging panel of producers, writers or directors of films that are in selection or competition at the Sydney Film Festival.
These prizes align with Attagirl's ultimate goal of supporting feature filmmakers in navigating the challenges of project development and financing their work. FFS Executive Director Sophie Mathisen said she hoped these prizes would accelerate the production process: 'Attagirl was initiated to support exceptional works of narrative fiction reach production faster than they otherwise would independently. Thanks to the generosity of our philanthropic partners, these awards will spotlight to both industry and audience the quality, distinction and potential of the projects coming through the lab.'
Despite the growing audience demand for films made by a more representative mix of filmmakers, these inequalities persist. SFF Festival Director Nashen Moodley explains that the program was a perfect fit for the festival due to its practical focus:
'In 2019, SFF signed the 5050×2020 pledge for gender parity and inclusion in film festivals. The Attagirl prizes solidify the partnership between FFS and SFF and our shared commitment to connecting audiences to a pipeline of exceptional projects by outstanding female and non-binary creators.'
Applications for Attagirl Lab are open until 22 August. For more information on the program or prizes, visit Attagirl