Buried stories have a habit of unearthing themselves in unexpected ways.
Cinematographer-turned-director Jane Castle didn't set out to make a deeply personal documentary about her mother, the pioneering but obscured filmmaker Lilias Fraser. In fact, Castle had pretty much walked away from cinema, after a career that included shooting features such as Fistful of Flies (1996) and music videos for the likes of Prince, U2 and INXS. Instead, she intended on digging into that smallest of metaphysical questions: What happens after we're gone?
'It was going to be a philosophical, semi-spiritual investigation into what happens when we die,' Castle said with a wry chuckle. 'Who knows why I was on that bandwagon?'
You can probably guess, after watching the hauntingly mesmeric When the Camera Stopped Rolling. Composed entirely from archival footage, with multiple interviews left on the cutting room floor, this tribute to her mother's work is sonorously narrated by Castle in a meditative fashion.
Veteran editor Ray Thomas helped her pack a lot of strands into a compact yet impactful 75 minutes that's as much an ode to creativity as it is a difficult but transformative relationship. 'Its form is simple, but within the form, the ideas and the places we go get quite layered and complex,' Castle says.
Now studying to be a psychotherapist, she chased a career behind the camera to feel closer to her mother, but wound up raging against an internal darkness and no closer to home. 'I've got this love-hate relationship with filmmaking and periodically say never again. I'm in this never-again stage now.'
If When the Camera Stopped Rolling is her first and final film as director, then we're lucky to have it. A personal reckoning of sorts, Castle nevertheless said people who saw it at the Sydney Film Festival would approach her to share their emotional connection to the work.
'After every screening, someone will be in tears because it's reminded them about their lives,' Castle said. 'And it's usually something, like an image or a line in the film, that I would never have predicted would be the trigger'.
Framing chaos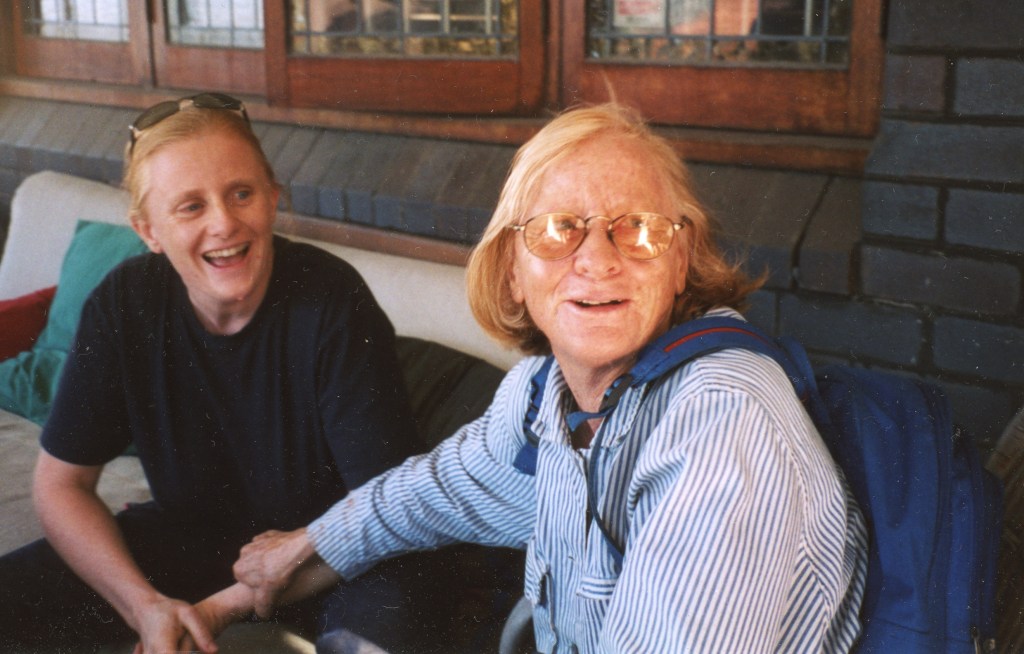 Castle's relationship with her late mother was strained, partly as a result of what it took for Fraser to succeed in a fledgling Australian film industry, and considerable misogynistic pushback that told her she could 'never hold a camera, mate'. But the physicality of the job appealed to Fraser, as it did in turn to Castle.
'You do have to get out of your head, turn the knobs on the tripod, lift it up and push buttons on the camera. And then it's about literally and metaphorically putting a frame around the chaos.'
Castle's childhood was chaotic. Fraser would disappear on shoots for weeks at a time, sometimes leaving the kids in the care of complete strangers. The long shadow of inter-generational trauma also hung heavy over the family. Castle's father was abusive, and her mother leaned on alcohol as a crutch. Financial pressures mounted.
And yet Castle captured a dizzying array of films, first nature and then nation-building docos, often at the behest of mining corporations and even the defence force. This seems at odds with Fraser's progressive politics. She went on to shoot activist documentaries, including the land rights film supporting First Nations peoples, This Is Their Land (1970).
'Because of her enthusiasm and her love of making films, she leapt into all these areas that were completely against her values,' Castle notes. 'And yet she was still able to sneak in an activist element'.
This Is Their Land repurposes footage of Indigenous communities displaced by the mining companies that Fraser captured whilst working for these industrial behemoths and refusing to stage propaganda.
'I wasn't going to be able to get away with a superficial hagiography about my mother, the amazing filmmaker,' Castle said. 'So the film kept dragging me deeper into her life and our relationship'.
Paying tribute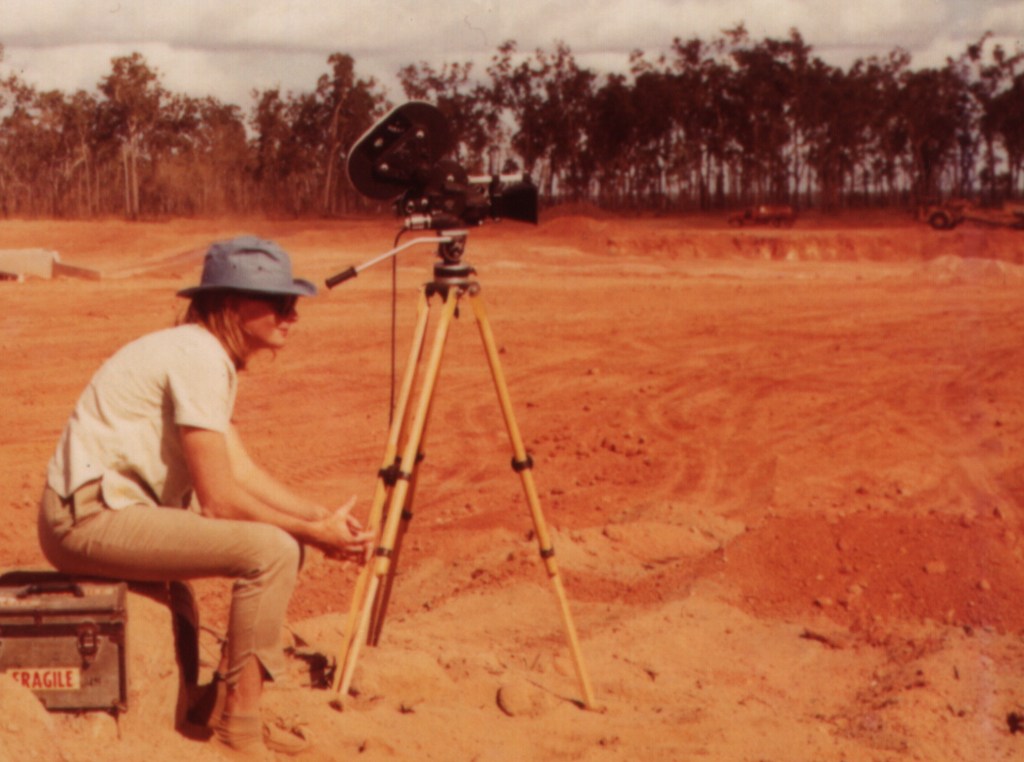 And it is still a musing on death. Fraser was living with dementia when she was tragically struck by a train and killed in 2004. This terrible turn of events informs a raw and beautiful tribute to a life less ordinary.
In one of the film's many goosebump-inducing moments, Castle, who, much like her mother, pursued a career in art before turning to film, recalls being disturbed by a news story about London train drivers ordered to repeatedly drive over a body on the tracks to avoid delays. She wrote a poem about the incident, then a sculptural series encapsulating birds crushed by cars.
Five years later, her mother would lie for hours under the stars before being discovered.
'On one level, it's a story of unrequited love,' Castle said of the film's inexorable emotional spiral. 'There was something that got in the way of us connecting as two humans, let alone mother and daughter, and I believe that was the intergenerational trauma.
'Perhaps the film is me still trying to get closer by understanding her, and I do feel closer to her now'.
She is proud, too, of reclaiming an important part of the oft-obscured history of women who made what should be an indelible mark on the film industry, but instead were smudged almost entirely clean from the page. Castle hopes she has helped rectify this injustice.
'Even film buffs have never heard of mum, and they're really interested to find out who this woman was. I understand that there is a real cultural hunger for this kind of history. It's a theme that goes right through the arts, with writers and painters and photographers too.
'And we seem to be in this era now where people are digging up these women who had been buried and giving them the recognition they deserve. Mum never really talked about the importance of This Is Their Land. I think it only got screened a few times, and since then, it has been sitting in the archive gathering dust. No one really knows about it because she didn't big-note herself'.
Castle pauses for a moment's self-reflection. 'I know she would be so proud of this film, especially the imagery. Because actually, she used to say to me, "You're gonna be the one that makes the meaningful film. I just make these bread and butter documentaries". Turns out I did'.
When the Camera Stopped Rolling opens in cinemas on April 21