Simon Foster, the founding director of the Sydney Science Fiction Film Festival, wants you to re-think your preconceptions about the genre. When asked who he thinks his audience is, he says:
'I'd like to pose that question to people who see the words "science fiction" and decide our festival is not for them. They hear "science fiction" and they think ray guns and spaceships and little green men. What they don't see is a film like Moon Heart, a heartbreaking Peruvian drama about a disenfranchised old woman who imagines a Marvel-like superhero to be her personal saviour; or, Kalpavigyan, a documentary that traces 100 years of speculative storytelling in Bengali culture.'
Foster says his festival's films are for 'lovers of great international cinema,' and that he's trying to attract 'Australia's most adventurous moviegoers.'
'They love cinema that both engages the imagination and challenges the intellect. They recognise that "genre cinema" is not some derogatory term that means low-brow, B-movie pulp, but rather announces the work of some of world cinema's most ambitious storytellers.'
The two-tiered Sydney Science Fiction Festival sees a national virtual online festival from November 4-25, and a live event from November 11-14 at the Actors Centre Australia in Leichhardt.
We asked Foster about the details of this year's event, his views on world trends in sci-fi in 2021, and some quick picks from this year's program.
Read: Fast-tracking Australian TV projects to Amazon, Netflix and Stan
Screenhub: How many years has the Sydney Science Fiction Film Festival been running?
Simon Foster: This is our second year as a live event, and the launch year for our online season. I left a programming position at another genre event in March 2020 and moved very quickly to establish a new, more ambitious and expansive flagship Sydney event.
How has this last year proved especially challenging?
I had to curb my natural inclination to expand upon the success we had last year. We had a 9-day festival pegged for 2021, but when COVID hit again and events began to cancel, the commercial landscape for festivals became less friendly. So we reverted to the same days and session numbers as 2020 and just woke each day to gauge infection rates and vaccination uptake. The problem was, we had a huge surge in submissions from both our domestic sector and across the globe; a 300% year-to-year increase in films that wanted in on our festival. So, to honour the faith that all those filmmakers put in us, I launched the virtual festival and went national.
How does the virtual offering tie in with the live Sydney Science Fiction Film Festival?
The balancing act has proven difficult. I didn't want to impact the integrity of the live event, so titles screening at the Actors Centre Australia in Leichhardt from November 11-14 are not available to NSW online viewers, but there are nine 'virtual exclusives' that are. For the rest of Australia, all but two features that are in the live event will be available online from Nov 4-25. I'm not ashamed to admit that some decisions were made on the fly, to try to accommodate filmmaker's and festivalgoer's needs. I just hope we nail the landing!
What are the main trends in international sci-fi that we're seeing in 2021?
Big surprise, it's films that deal with solitary lifestyles, the loneliness of disconnection, the reliance upon personal devices and nature fighting back. I leant into the impact of Covid upon filmmakers worldwide by programming a session called PANDEMIC PICTURES, a trio of films that examine the practicalities of 'social distancing' production (Ismail Kemal Ciftcioglu's Turkish short, The Cycle); evading an encroaching plague as a metaphor (Japanese artist Takaaki Watanabe's The Paradise Ship); and, the impact upon our mental health of the banality of lockdown (Ben Tedesco's US indie, No Tomorrow).
Five Quick Picks for the Sydney Science Fiction Festival
Vera de Verdad: A complex, soulful exploration of mortality, transference and reincarnation, Catena's breathtakingly beautiful debut recounts the intertwined lives of 'Vera', a nine year-old Italian girl who mysteriously vanishes, and 'Elias', a middle-aged Chilean man, who form a bond across time and space, in an unpredictable and mysterious unison.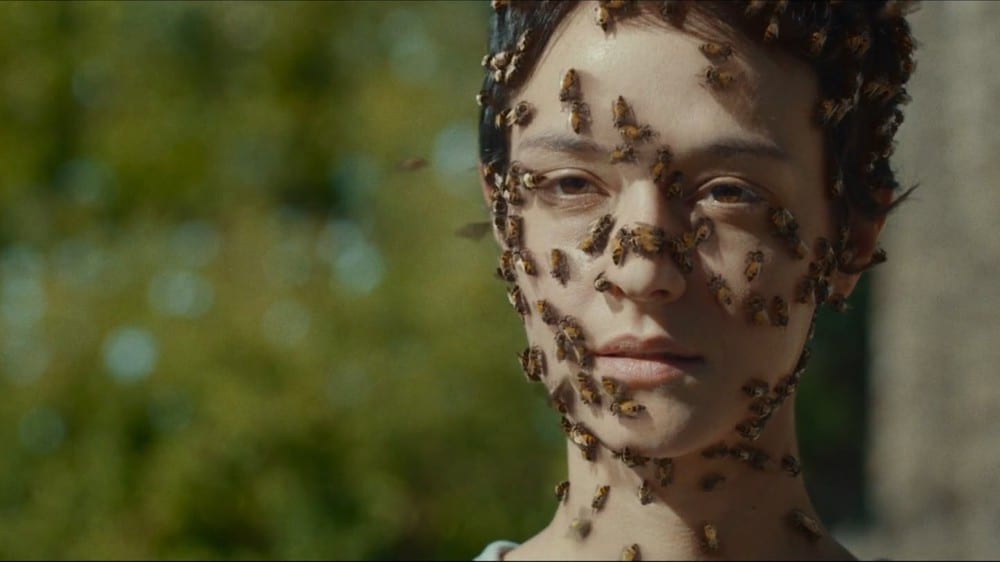 The Blazing World: Our Opening Night film, a Sundance premiere, is a bold first feature from Carlson Young, who also stars as a young woman cast deep into a fantasy world conjured from her own grieving mind. With Udo Kier and Dermot Mulroney.
Glasshouse: An atmospheric neurotoxin shreds the memories of anyone who breathes the air: a family survives in a sealed glasshouse, preserving their past through rituals… until a stranger arrives. South African Kelsey Egan's debut is a stunner, a mix of The Beguiled and Picnic at Hanging Rock.
River: One of our 'Virtual Exclusives', Emily Skye's pensive, thoughtful film melds UFO abduction lore with a young woman's coming-of-age to produce a dreamlike aesthetic set against smalltown USA conservatism.
Annular Eclipse: In 2030, memory transplant technology is maturing and immortality seems to become possible for humans. A Blade Runner-inspired future vision from the brilliantly inventive mind of Chinese auteur Zhang Chi.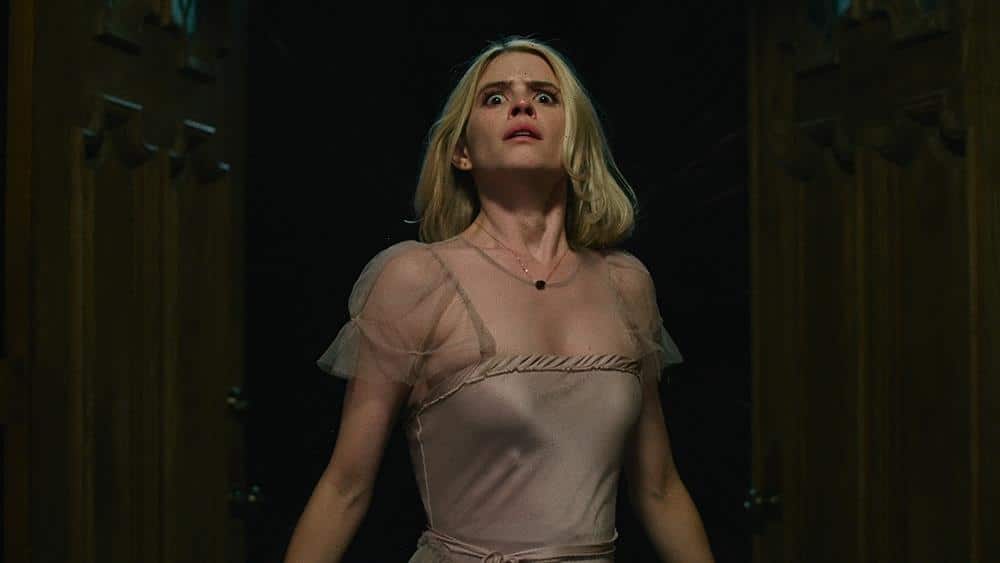 ScreenHub: What would you recommend If someone wants to attend a live event at Actor's Centre for a big premiere?
Simon Foster: Hard to go past the Saturday evening centrepiece event, Wyrmwood: Apocalypse, with wildman director Kiah Roache-Turner in attendance and cosplay-encouraged.
If you want to see something completely bizarre and off the beaten track?
One of the 'Virtual Exclusives' is a British film called Lightships from artist/director John Harrigan. Set in an isolated retreat for people who may or may not be alien abduction experiencers, it is a free-form dramatic thriller that bewilders, bemuses, infuriates and amazes in equal measure, I've never seen anything like it.
Homegrown highlights?
We have two AUSTRALIAN SHORT FILM SHOWCASES, one in the cinema and both online. In the mix are Andrew Jaksch's Today, a time-loop drama that confronts the cyclical nature of domestic violence, and Chris Mitchell's Mary's Room, in which an android struggles with her first taste of sentient emotions.
Which film are you personally most proud of obtaining for this year's event?
Eddie Aryo's Sydney-shot feature Risen took a long time and a lot of heartache to get to the screen. We have the Australian Premiere, which I had to push hard for and which I am determined to give the premiere it deserves.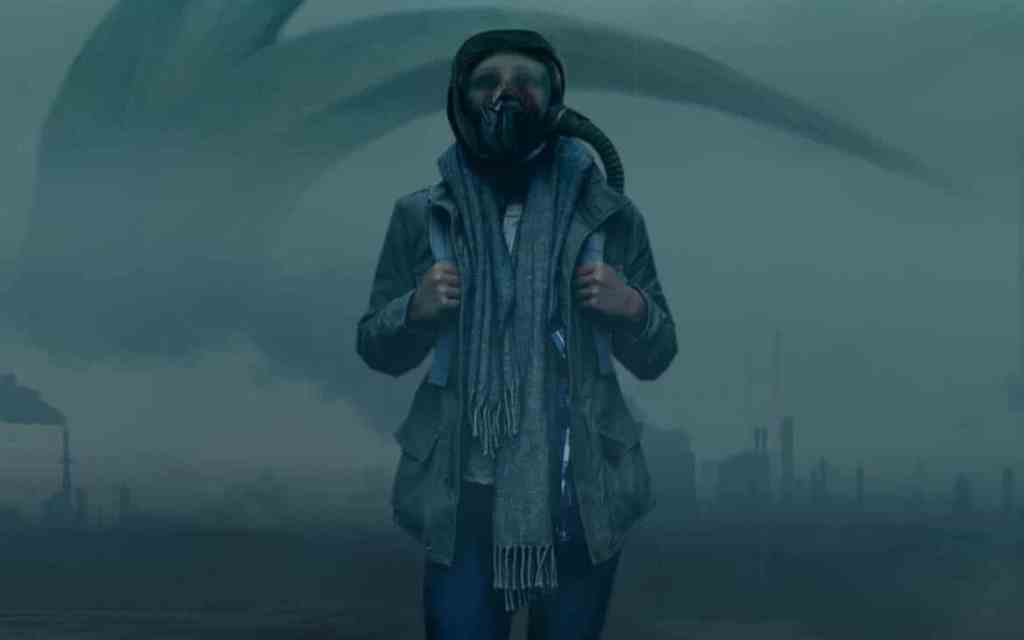 Family-friendly or gentle sci-fi highlight?
The lead-in short, Cognition is a bit heavy for the littlies, but Aussie-born, LA-based director Gerald Rascionato's raptor-romp Claw in which two stranded besties have to fight off a regenerated velociraptor, is an absolute hoot, in the vein of those 80s horror-comedy favourites Tremors and Arachnophobia.
The 2nd Sydney Science Fiction Film Festival runs a national virtual festival November 4-25; and a live event November 11-14.