When COVID first hit in March 2020, screen productions around the world scrambled to adapt so they could make work safely and hygienically. Air miles might have plummeted, but the use of single-use plastics soared. Not to mention all the disposable masks, individually packaged meals and wet wipes used for added sanitation. Balancing the needs of a serious and immediate human health crisis with the longer-term well-being of the environment required smart thinking and careful planning in pre-production.
Acknowledging this, two of the key players involved in the Sustainable Screens Australia working group, producer Anna Kaplan, and sustainability consultant Tanzy Owen, gathered their pre-existing experience and knowledge and produced a simple but informative six-page document called COVID-Safe Sustainability Guidelines. It was made freely available on the Screen Australia website in February 2021, and has been downloaded more than 80 times since then.
Read: Quick Tips for more Sustainable Screen Production
Tanzy Owen says it was around March/April 2021 that she was brought in as a sustainability consultant on pre-production of Fires, the six-part anthology series co-created by Tony Ayres and Belinda Chayko, produced by Ayres, Liz Watts, Andrea Denholm and Elisa Argenzio, and premiering on the ABC later this month.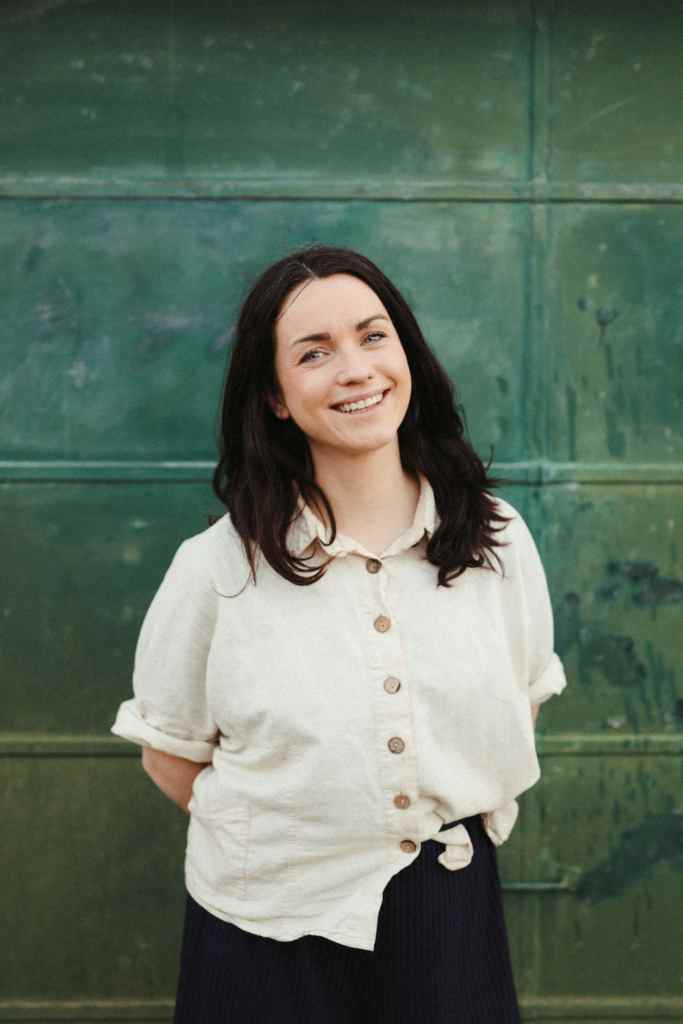 'I worked with the production team to assess what their goals were, and what we could make happen within a tight turnaround and the backdrop of Covid,' Owen says. 'We had to make sure that everything we did was in a Covid-safe way.'
'It was around the same time that the document we wrote for Screen Australia was made available, so I was able to comfortably assure everybody that we could do things like re-using drink bottles and using washable cutlery in catering if that was available to us. As it happened this wasn't always possible on Fires because so much of it was remote shooting on location.'
Owen says many of the departments on Fires were already doing great things towards sustainability and showed resourcefulness and a high consciousness of the decisions they were making. Part of the job included making checklists for each department, suggesting sustainable suppliers, and empowering key people across departments to take charge of sustainability. But measuring the carbon footprint of the production was always going to be one of the most significant parts of the job.
TRACKING THE CARBON FOOTPRINT
'Throughout the production we were able to measure and track what we were using,' says Owen. 'We were lucky enough to get access to the We Are Albert toolkit so we started doing the carbon footprint, and the predicted carbon footprint, in April, and finalised it after production wrapped through June and July.'
'FIRES used the carbon calculator to track and measure the impact of the production, with a predicted carbon footprint completed in pre-production. This allowed us to make suggestions to reduce the carbon footprint with measures including reducing how much red meat was offered, diverting organic waste from landfill and using biodiesel generators where possible.'
According to Owen, the Albert carbon calculator was used to measure the total carbon footprint of the production including flights, vehicles, accommodation, energy use and waste. 'A large proportion of the carbon footprint was transport and travel on Fires because it was being filmed in so many different remote areas.'
'Remoteness and the need to use generators adds to it all, but everybody was very mindful about being as efficient as possible. The art department was resourceful in sourcing things second hand, reusing props and giving back to the community.'
THE REPORT CARD
Owen shared the following encouraging report from Fires:
'On Fires, over 8,275 plastic water bottles were avoided, 26.4 trees were saved by using digital systems and recycled paper, 798kg of organic waste was composted and diverted from landfill. Batteries, ink cartridges and paint were recycled, compostable products were used in catering and unit, and donations were made to organisations including charities, schools and a wildlife shelter.'

Tanzy Owen
A key part of reducing the use of paper on Fires was the implementation of digital systems wherever possible to avoid over-printing of scripts, call sheets and schedules. Timesheets, contracts and accounting systems were all distributed digitally and only printed where absolutely necessary.
Owen now works as a freelance sustainability consultant with her business The Goodways working with clients of all kinds, from architects to florists to filmmakers, but it was in the screen industry where she first made her mark, notably as the first and founding Sustainability Manager for Endemol Shine Australia, creating and implementing environmental measures on programs like Masterchef, Survivor, Married At First Sight and Lego Masters. (You can watch her talk about her work on Masterchef here.) She has a Bachelor of Environments and is an alumni of the Centre for Sustainability Leadership, and says the processes implemented in screen are 'pretty transferrable to any business really. It's about looking for efficiencies and opportunities to improve the environmental impact of business operation.'
EMPOWERING CAST AND CREW
While not every production can afford the services of a full-time sustainability consultant (on Fires, Owen was only freelance and was brought in at the start to guide and track the process), she says education is the key, no matter what the budget. Setting up good practices right from the start of production is the way to empower people to do the right thing.
Take waste management, for instance. 'On Fires, the Unit department spent some time educating about the waste management system, because we had composting and recycling bins wherever possible, as well as landfill, and it was important at the start to tell people how to use them and why it mattered. Things work best when there's a consistent system with clear instructions.'
Owen says that in the wider industry, Covid-safe shooting has increased time and budget pressures so much that concerns about sustainability are often been pushed to the back burner. But the good news story is this: 'The conversation is really picking up. More and more people are seeing this as a must. Last year, with the Sustainable Screens working group, we held an industry roundtable with almost 50 people from various production companies, broadcasters and screen agencies coming to the digital table. A lot of those people continue to be part of the conversation as we move through to next steps and ramping up to the next stage.'
Read: Review: 'Fires' reignites the humanity behind the devastating Black Summer bushfires
'Sustainability is now part of the mainstream and people understand that it doesn't need to compromise the quality of what you're doing. It can be sexy too! It's not just using hessian and drinking from empty jam jars. It's a lot more sophisticated now and there are many businesses putting it front and centre.'
RESOURCES
Fires will premiere on Sunday, 26 September, 8.40p.m on ABC TV and ABC iview.