As the dramatic conclusion to Better Call Saul looms, we ask: why did it succeed when so many other spin-offs have failed? And is the reason Bob Odenkirk?
Better Call Saul did not start out as a sure thing.
Sure, being a spin-off from one of the most acclaimed and popular US drama series of the 21st century definitely didn't hurt. But more often than not spin-offs fall over and flame out (anyone remember Joey?).
Breaking Bad was a nail-bitingly tense series about the moral decay of a high school teacher turned meth chemist. Saul Goodman (Bob Odenkirk) was just his comic relief lawyer, a bit character mostly around to break the ice (not literally) with his sleazy, high energy antics and naked cowardice.
Now as its final episodes arrive, Better Call Saul is the rare spin-off that just might have surpassed its parent. Over six seasons the prequel has developed such a strong solo identity that even the prospect of Breaking Bad stars Bryan Cranston and Paul Aaron turning up for guest appearances can't overshadow its stand-alone success. No doubt their appearance will be fun, but until now it's been how the relationship between Saul – real name 'Slipping' Jimmy McGill – and Kim Wexler (Rhea Seehorn) pans out that's been really driving fans.
Read: Walter White and Jesse Pinkman to return in Better Call Saul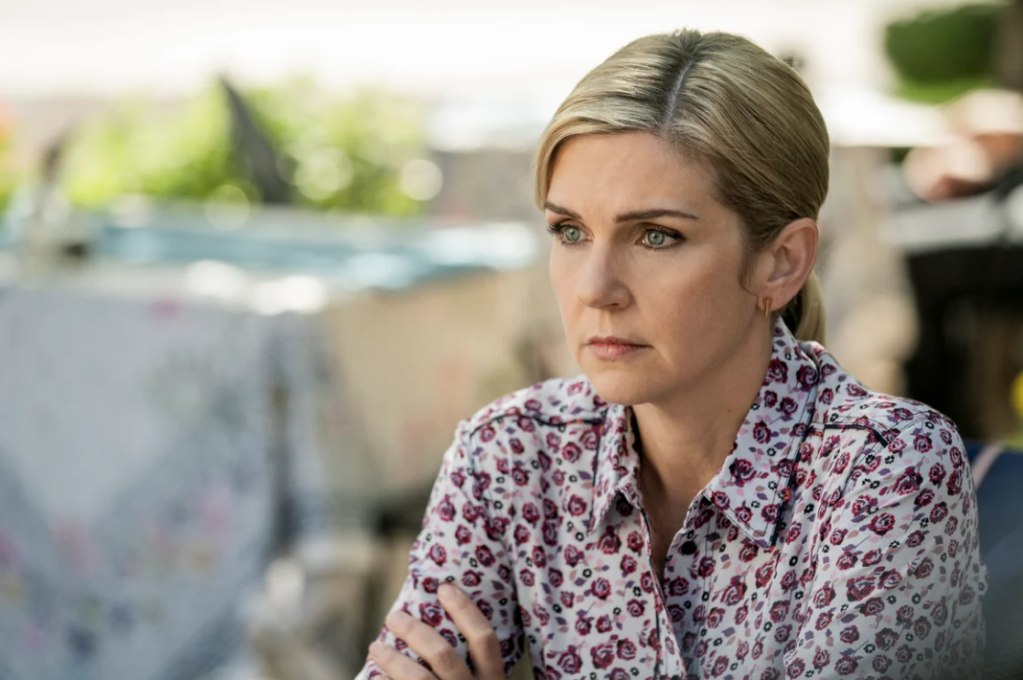 (Kim does not appear in Breaking Bad, which means – unusually for a prequel – her fate has been up in the air)
Read: Better Call Saul – what happens to Kim?
In its last few seasons, Saul has been, much like Breaking Bad at its peak, a finely tuned machine built to generate tension. Each episode, it's been carefully wringing maximum drama from what seems, from a distance, like minimum material. As a lawyer, Jimmy is a natural con man, someone convinced that the world owes him just a little bit more than he's got. Will his urge to bend the system until it breaks trash his legal career and infect his straight arrow wife, a woman with some basic human decency to lose?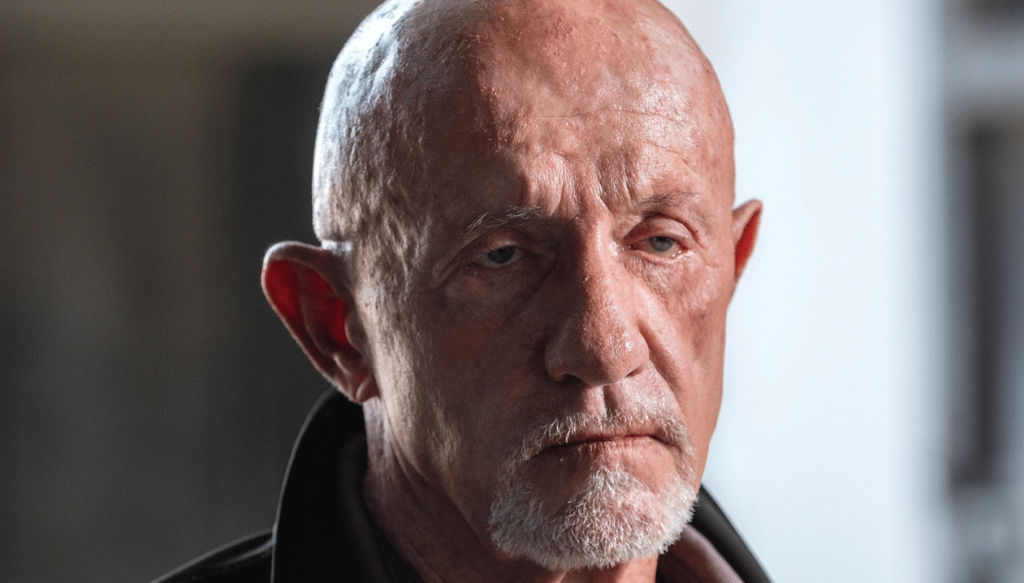 Then there's aging fixer Mike Ehrmantraut (Jonathan Banks) a Breaking Bad character whose path rarely crosses with Jimmy's but whose increasing involvement in the Albuquerque drug world – and with Gus Fring (Giancarlo Esposito), nightmare antagonist from Breaking Bad – signposts the grim future that awaits them all.
A hit is a half-formed thing
What makes Better Call Saul's success remarkable is that it didn't leap onto our screens fully formed. Rewatching its early episodes, it's clearly unsure of exactly what kind of series it wants to be. Wacky legal cases of the week? A family drama exploring the tension between Jimmy and his legendary but mentally shaky brother Chuck (Michael McKean) who doesn't even think he should be a lawyer (for good reason)?
Better Call Saul has always explicitly been about one man's downfall, as the struggling but still basically good Jimmy eventually gives up and becomes the sleazy Saul. It's how that was going to play out that has often been in flux. Kim, who's been central to the success of the series, gets one line in the first episode; many of the series' mainstays don't turn up until later seasons, while McKean left the series at the end of season three.
Top job, Bob
Through these changes, one element remained constant: Bob Odenkirk. Almost completely untested as a dramatic actor before Saul, he was (and is) a near-legendary figure in American comedy, with a career stretching back to the 80s writing for Saturday Night Live where he helped make Chris Farley a star.
Leaving New York for LA in the late 80s, as a performer he appeared on the short-lived but extremely influential Ben Stiller Show before breaking into slightly wider obscurity alongside David Cross with the brilliant Mr Show.
Mr Show is well worth seeking out on its own merits. But for Saul fans, seeing Odenkirk often playing a man in a suit prone to sudden, startling outbursts of extreme anger – nobody can cut loose with angry expletives like Odenkirk – is a teeny-tiny window into the origins of Saul Goodman. And just a great way to see some of the best sketches ever made.
Mr Show ran four seasons, to the increasingly familiar refrain of critical acclaim and struggling ratings (a terrible timeslot for the final run didn't help). After that, things never quite came together, as Odenkirk hilariously recounts in his recent must-read biography Comedy Comedy Comedy Drama.
Guest roles on other series were plentiful but brief. His style worked on series as disparate as Friends spin-off Joey and surreal comedy Tim & Eric Awesome Show Great Job!, but being a comedian's comedian doesn't pay the bills. At first, a guest spot on Breaking Bad seemed like more of the same.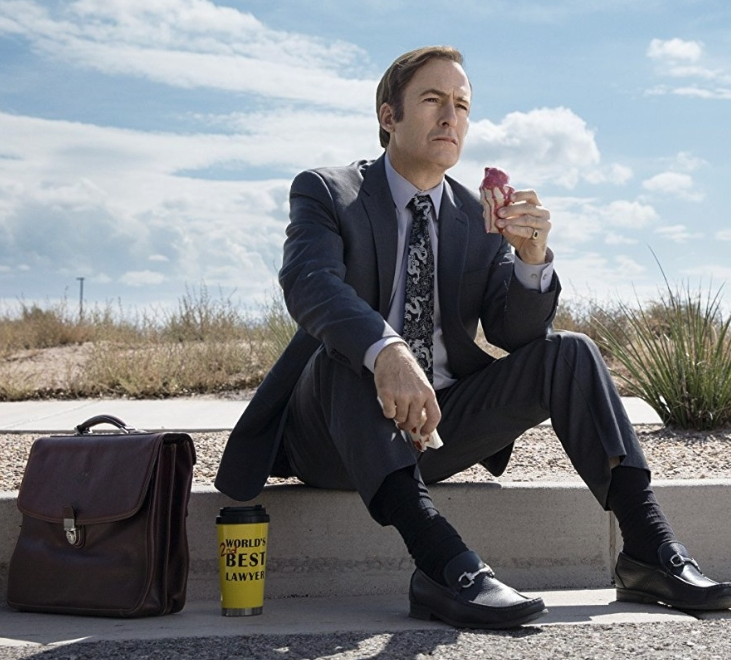 A straight dramatic actor might have made the character work, but they wouldn't have been able to make him great. A needy man, angry at the world, never quite living up to everyone's standards; that's a role Odenkirk was born to play. In fact, he'd been playing it for decades – just in comedy rather than drama.
Over six seasons, Odenkirk has taken a comic relief character and turned him into one of the great tragic figures of American television. Always charming and likable, he's shown how those qualities can grease the path of moral decay, how being able to win people over isn't such a great thing when your basic nature is to take the easy route, the cheater's path. He doesn't want to be a bad guy, but being good is just too much work.
Odenkirk may not get another role like Jimmy McGill. He may not want one. His recent (and first) leading movie role was in Nobody, an action movie based on the joke that someone like him could be an unstoppable arse-kicking machine. He's announced his next project after Saul is a comedy with Cross about rival cult leaders. He'll always be a comedian at heart.
But there's not a lot left to laugh at on Better Call Saul.
Better Call Saul's final four episodes will air weekly on Stan from July 26.