Without a doubt, the oddest-looking entry in my professional writing CV involves an American venture called Eye International in 1986. It was a magazine devoted to the arts and popular culture, but it didn't get terribly far: the only issue that ever emerged was a pilot, prominently numbered 'Volume Zero, Number Zero' on its cover. I was once asked, in a job interview, whether this phantom publication constituted a hoax on my part.
A hoax, no: but managing to be a part of issue 0.0 was quite an ordeal. The US editor contacted me and, with effusive praise, invited me to contribute a piece on 'trends in contemporary mainstream cinema'. I swiftly accommodated this rather broad and vague request, only to have my text even more swiftly returned to me with an exasperated note: 'We didn't mean you could talk about American and European films – only Australian ones!'
Ah, there's the rub: the catch that many Australian-born journalists, writers and critics – not to mention artists across all media – know only too well. If you hail from a 'small nation' (like Australia, Ireland or Demark) and hope to appear on the global stage, better get ready to be typecast as a 'local expert' reporting only – and I mean only – on what emanates from your little homeland.
Read: When the Camera Stopped Rolling: giving Lilias Fraser the recognition she deserves
When you ponder this for a moment, it's a wonderfully telling item of cultural-imperialist hypocrisy. Those critics who are 'native' to Film Comment in America or Cahiers du cinéma in France are, naturally, granted free reign to comment on movies from all over the world. But if you're from Australia, you are allowed to be an expert only on matters Australian.
I, in fact, contributed the brief entry on Australia to the annual Cahiers du cinéma 'World Atlas' publication for seven years between 2003 and 2009 – that is, until the Chief Editor in Paris decided that Australia was of so little significance on the global cinema map that it and New Zealand could be combined into the same 300-word capsule! And it was only a small step from that to total oblivion – no Atlas in 2010 or ever again.
Missing in (lights, camera) action
This type of prejudicial situation in journalism and criticism, which has reigned for a long time, helps explain the near-total absence of Australian films from most major (and even minor) international film festivals. 'Australian art cinema', for example, is a concept that many programmers abroad have a hard time understanding – or even believing. The memory of Sleeping Beauty (2011) in Cannes has well and truly faded – and its writer-director Julia Leigh has not been supported to make another film since.
Read: Australian director Granaz Moussavi 'lost everything' making her new film
So, by the end of the 1980s, I was prepared to play this game: in order to take advantage of offers to write in certain overseas publications, I would become the 'native informant' on Australia. I did so for Sight and Sound in UK, Film Comment in USA, Trafic in France and Ray in Germany at various points during the '90s and 2000s, reviewing the occasional Aussie film (such as Muriel's Wedding, Ten Canoes, Forbidden Lie$ or The Proposition) that managed to break into distribution in those countries.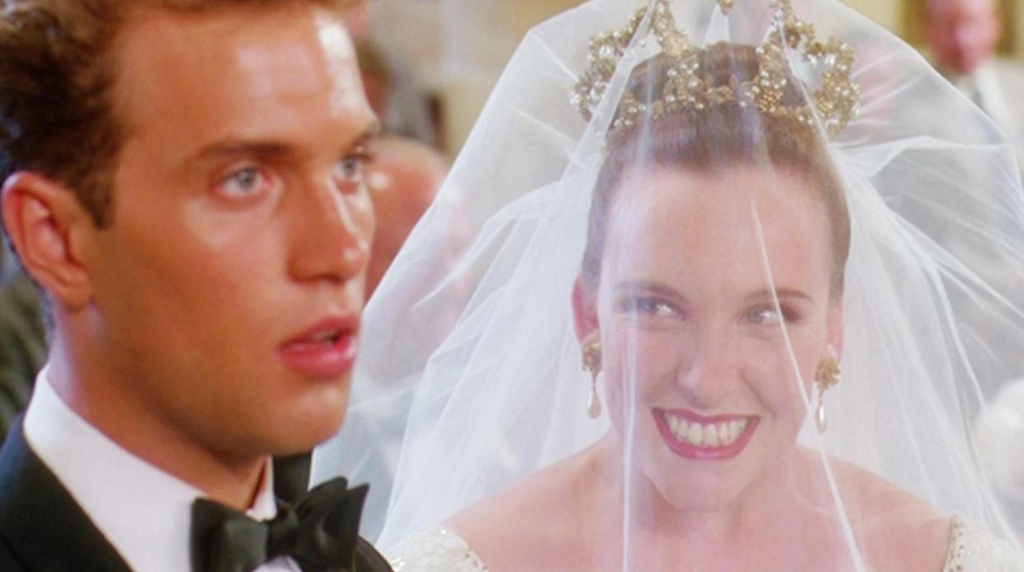 More prominently, I was, for a while, on the go-to list of essayists tapped to compose texts accompanying retrospectives of Australian cinema at overseas cinémathéques, art events and film festivals. In that realm, the editorial directive is always the same: to introduce this national cinema to those who may know little or nothing about it – or even about Australia itself.
Wait, pause …
Let us pause on this very idea of 'introducing' Australian cinema. In recent years, feminist critics have rightly complained that there is too much public emphasis on 'discovering' women filmmakers – some of whom have been around for decades – over and over again. It seems that women's cinema is always either in hiding or at square one, requiring energetic acts of rehabilitation.
Read: Danny Cohen on debut Courtney Barnett doco: 'it was like creating visual poetry'
There is a crippling defensiveness in this sort of promotion, however sincerely and positively intended. The same point goes for introducing any national cinema to outsiders – with the not insignificant proviso, once again, that Americans or central Europeans rarely feel the need to introduce themselves, their nation or their films in this way on the world stage, since they already rule the roost!
Nonetheless I have agreed, often, to introduce programs of Australian cinema to audiences (live or mediated through print) in Japan, Canada, Scandinavia, France, Argentina, USA and UK. It can sometimes feel like an official diplomatic mission – especially when it accompanies a safely 'canonical' selection of Aussie classics (as selected by governmentally vested bodies like Screen Australia or the National Film and Sound Archive of Australia) ranging from On Our Selection (1932) to Priscilla, Queen of the Desert via Picnic at Hanging Rock – with or without a Mad Max movie or two thrown in for some rough, rock'n'roll charm.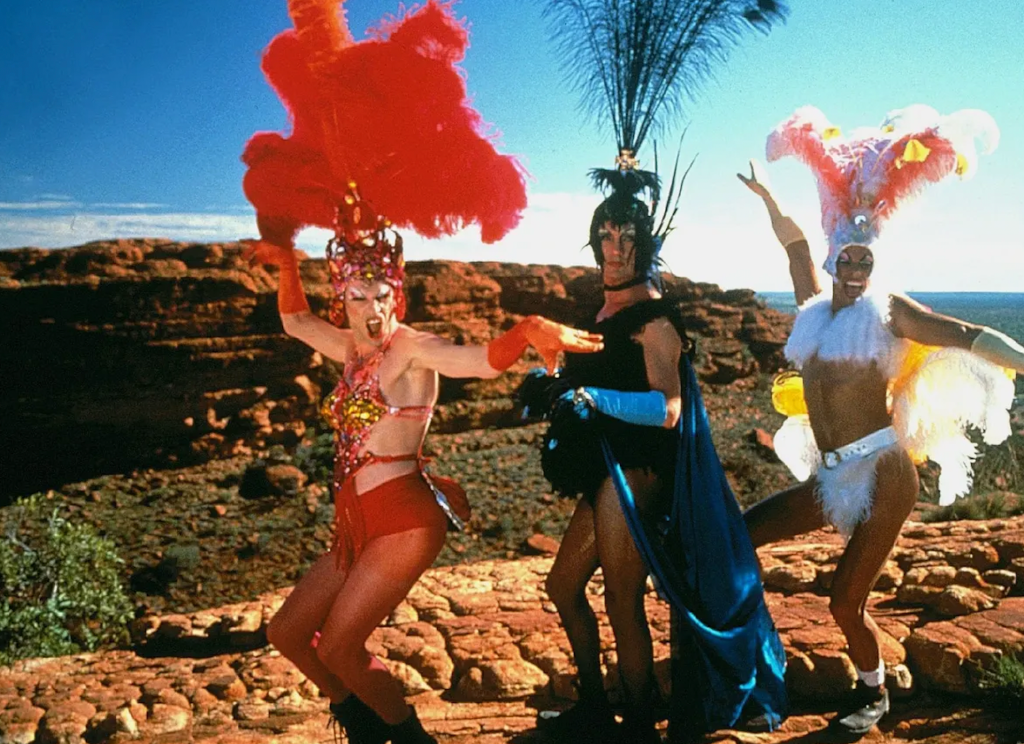 It's a wilderness out there
Being in this ever-introductory position has its dangers. The temptation always looms to caricature films (of every kind), social history, the so-called 'national character', and even oneself in the silliest ways – to ineluctably become, in short, an exotic Crocodile Dundee of film criticism, pandering to the preconceptions (and myriad misconceptions) that tend to cloud the minds of viewers abroad.
Read: Maggie Miles, producer: 'We need to think about what cinema is'
Just to take one prominent example of this tendency: in Japan as in America, I often found myself confronting the crazy assumption that Australia is mostly 'outback' wilderness, with scarcely any urban culture existing. (On my way to one such intro gig, the American sitting next to me on the plane sincerely asked: 'Are there cars in Australia?') We might call this the 'Wild West' myth of Australia as (still!) a 'pioneer' society.
Or – on a quite different level of misconception – ­one faces received ideas about Indigenous culture that have basically been formed by a mélange of Nicolas Roeg's Walkabout, Peter Weir's The Last Wave (with its merry mix of Aboriginals and Easter Island statues), and Werner Herzog's loopy Where the Green Ants Dream, in which this grandiose German director foisted his own, invented mythology upon the cast.
I've tried, as best I can, to avoid or counter these stereotypes when introducing Australian cinema. One of the things that can be done with any 'small nation' cinema is to try to theorise the very notion of film production that forms itself in the shadow of various big nations – how it borrows, customises, crossbreeds and sometimes perverts influences from all over the world.
Read: Yolanda Ramke: 'We've got great talent in Australia that just can't get a look-in'
Not so much (as funding bodies love to say) 'the nation's citizens telling their own, unique stories'; more what was celebrated during the 1980s as the cultural phenomenon of 'positive unoriginality'.
In the Australian case, this means looking, for example, into the often intriguing 'interference' between models drawn from British television – sardonic humour, the hard slog of everyday life – and the fantasies offered by the more glamorous Hollywood genres. Australian cinema has always existed in the tension between those twin peaks – with a whole lot more thrown in besides, as a recent hybrid like Ivan Sen's Loveland shows.
Read: Loveland lingers on a minor key
Dodging stereotypes
The best opportunity to transcend national stereotypes came my way when the Buenos Aires International Film Festival (or BAFICI as it is known) asked me to curate a large and less-than-diplomatic selection of Australian movies in 2003.
I avoided the respectable Weir-Schepisi-Beresford lineage altogether, made a polite detour around the Ebert-approved legacy of Paul Cox, and took a different approach: experimental films, shorts, documentaries, animation, and fiction-feature comets in the sky of Australian cinema like Haydn Keenan's Going Down (1983), Margot Nash's Vacant Possession (1995) and Frank Shields' Hostage: The Christine Maresch Story (1983) – the memory of that last one lingers in Argentina, where I was recently called upon for a video discussion tribute organised by the lively magazine La vida útil. A complete documentation of my BAFICI programme, titled A Secret History of Australian Cinema, can be found online.
Read: Australian feature Bosch & Rockit releases official trailer
One of the biggest problems facing a critic assigned to a program showcasing national cinema is that they may find it hard to be, well, critical – of the films, and of the nation. A comparison with another sector of global culture is useful here. In a parallel but very different context, I have been solicited, on half a dozen occasions, to write art catalogue essays on the work (in photography, film and video) of the internationally celebrated Tracey Moffatt.
The art world, as it turns out, is a completely different ball game to the cinema world. I was able to begin a late 90s piece on Moffatt for the up-market, German/English magazine Parkett with the frank statement that 'Australia is a strange place … uncanny, disturbed, traumatic' – and no editor advised me to tone that down.
Could a MoMA or Centre Pompidou retrospective of Australian cinema, held anytime between 1980 and 2010, have hit out with an initial sentiment like that? Not likely. It was a safer bet, in those days, to keep eulogising the sun-drenched landscape, the wide open spaces, the greatness of Judy Davis, and the resourceful solidity of the 'Australian character', whatever that was taken to be at the time …
Changes
In recent years, the picture I have painted above has mercifully changed somewhat. Where selectors of Australian cinema programs designed for outsiders would once have blanched at the prospect of including something like Philip Brophy's Body Melt (1993) – equal parts horrifically gory and stylishly intellectual, like David Cronenberg in his prime – today this kind of populist genre cinema is welcomed, as the 2019 Australian retrospective at the Austrian Film Museum (under the guidance of former NFSA director Michael Loebenstein), with more than 50 feature titles including the biker masterpiece Stone (1974) and Jonathan auf der Heide's Van Diemen's Land (2009), amply proved.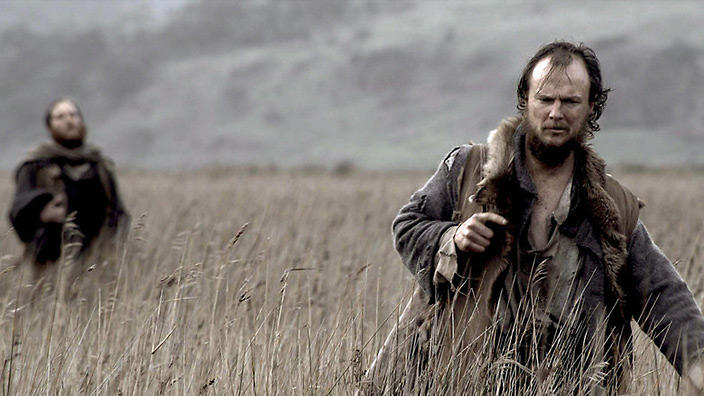 The international film festival scene has shown signs of improvement in terms of Australian selection: James Vaughan's Friends and Strangers and Jonathan Ogilvie's Lone Wolf at Rotterdam in 2021, followed up by David Easteal's more frankly experimental The Plains in 2022; Thomas Wright's The Stranger alongside George Miller and Baz Luhrmann in Cannes this year. (Let's just hope we see Lone Wolf and The Plains, eventually, in some Australian cinemas!)
Read: River director Jennifer Peedom: 'Our attempts to control rivers have begun to backfire'
Plus the equally important circulation, through an impressive number of art events and academic conferences worldwide, of the radical audiovisual work by Soda_Jerk and the Karrabing Film Collective.
Some Australian film critics, too, have benefitted from a revival in 'cosmopolitan' taste the world over. We see this, for instance, in the prolific career of Alexandra Heller-Nicholas – who is able to cover international cinema, as well as tout underrated Australian work, in diverse non-Australian venues from Sight and Sound to Fangoria, both in print and DVD bonus materials, as well as on the film festival beat. Her recent, highly successful book 1,000 Women in Horror, 1895-2018 (BearManor Media) is a testament to this border-breaking development.
The range of possible commentary – especially on the political level – has shifted and broadened in recent years, alongside a burgeoning 'post-colonial' consciousness (just look, in the art world, at the current Venice Biennale).
Diplomacy at all costs is no longer the order of the day – especially where the history of white Australia's 'settler' society is concerned. Since at least the dawn of the 21st century, successive waves of social unrest – accompanying the 'stolen generations' revelations, refugee crises, and violent outbursts of racism, among other upheavals – have shaken, in a salutary way, the unified image of the 'Australian character' and the perceived need to project (and protect) it in touring showcases.
And about bloody time, too.