Last week, Brietta Hague's 20-minute drama Baltasar was announced as winner of the Melbourne International Film Festival's Film Victoria Erwin Rado Award for Best Australian Short Film.
Set and shot in Barcelona, and made as a Spanish-Australian co-production, Baltasar follows a Senegalese migrant as he goes about his day, caring for a sick housemate, then heading to a shopping mall to dress up as one of the 'Three Wise Men' in a Christmas show for kids.
Baltasar is sensitive, sophisticated storytelling, or as the jury said: 'an impressive debut' with 'nuanced and vibrant writing' that 'lulls you into a false sense of security before going for the jugular.'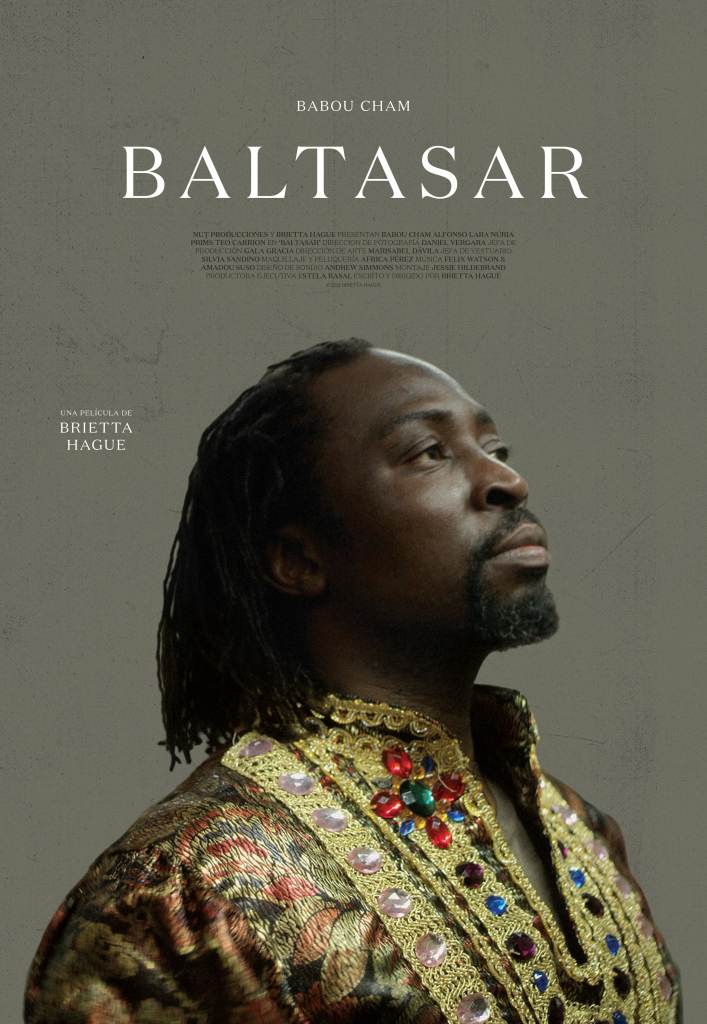 Beautifully shot (by Daniel Vergara) and gorgeously scored (by Amadou Suso and Felix Watson), Baltasar is well performed by a cast including untrained as well as professional actors, with a number of tricky crowd scenes. It looks like an ambitious film, so how did a 'debut' Australian filmmaker achieve these results?
Speaking to ScreenHub from her home in Sydney, where she was part of MIFF's online Accelerator Lab, Brietta Hague spoke like the articulate, confident professional screen storyteller that she is, with a strong sense of her identity and values.
It turns out that although Baltasar may be a fiction filmmaking debut, Hague counts Werner Herzog as a mentor, and as a journalist and shooter-producer she's worked around the world, from Antarctica to Sweden and Lapland – which is how she came to be in Spain as a freelance Al Jazeera Correspondent. In the film world, she's best known as a producer on Brooke Goldfinch's 'end times' Screen Australia-supported short film Red Rover (2015), which you really should check out.
ScreenHub: Congratulations on the MIFF premiere and win. In what way is Baltasar a debut?
Brietta Hague: Thank you, I'm absolutely thrilled by the news and thrilled to get into MIFF! I guess the film is a debut in the sense that it's the first piece of fiction that I've written and directed, but I have been dealing in narratives in terms of documentary and journalism for about 10 years.
In what way has journalism informed your work?
I feel like I'm a pretty good storyteller because journalism really trains you to be a succinct storyteller, and sometimes quite a simple storyteller. I feel like I drew a lot of inspiration from my work as a journalist, both thematically, but also in the process that I used to make the film. It was still really scary for me to make a piece of fiction because it felt like I was baring my soul a lot more than I would in journalism. It was a real emotional leap of faith I had to make. But I set myself a goal to make a film while I was working and living in Spain and I'm very happy I managed to do it.
Where did the idea for this story come from?
I was working on a story for Al Jazeera about undocumented migrants in Barcelona. From getting to know a community of Senegalese men, I was inspired to write about their lives and their sort of their community, their brotherhood. And then on top of that, I wanted to integrate this story of Baltasar. In Spain, they don't celebrate Santa Claus. They have a special holiday which is called the Three Kings Day, and kids believe that the three wise men from the Bible are the ones that come and bring the gifts.
One of these figures is Baltasar. He's a sub-Saharan African King. He's known in Spain as 'the Black King'. I wanted to look at that character because some of the migrants that I've spoken to had talked about the irony of this black king being so special for this one day in the year, when the rest of the time they, as undocumented migrants, as men trying to scratch out a living in Barcelona, feel pretty invisible. It feels that society doesn't pay them much attention or have much understanding of who they are or how they live.
So that was the genesis of the film. In the end, Al Jazeera canned the story, but from it came this fiction project.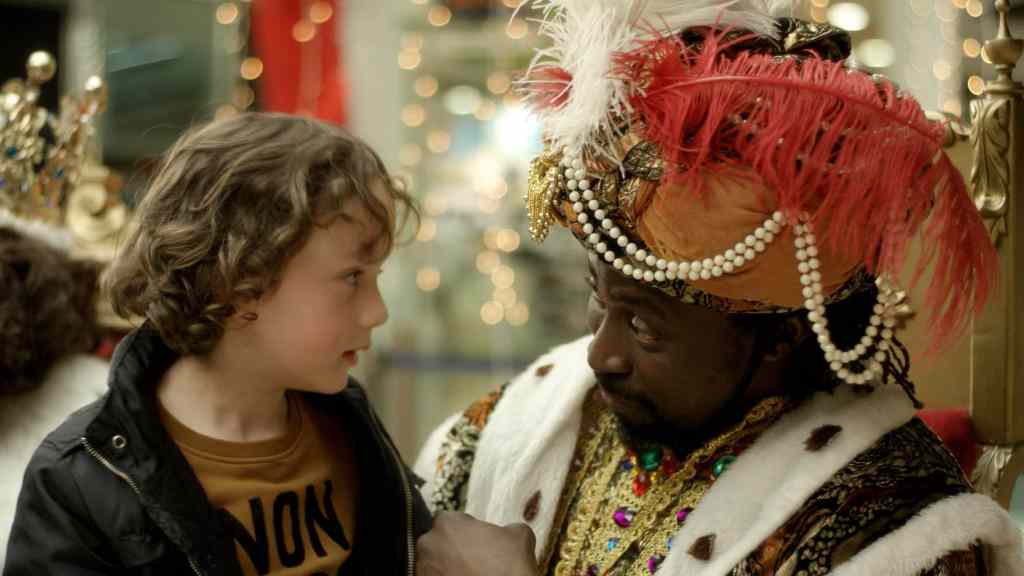 It looks like it was a very ambitious film to shoot.
It was really ambitious. I can kinda blame Werner Herzog. I did a workshop with Werner Herzog in 2017, and obviously, he's one of the most ambitious filmmakers in history. I think he just sort of lulled us into the sense of, you know, just do it. Just have courage and do something that actually is ambitious, and does stretch and challenge you.
So I wanted to do that. And I knew it was ambitious, but I found a producer in Spain [Gala Gracia], who had lived and worked in Australia and loved all things Australian, and she loved the script that I had developed and she came on board. We actually approached fairly well-known actors. I think it was that thing of when you're a foreigner in a society, there's a sense that you have a bit more courage to ask people that you wouldn't necessarily ask in Australia. And they agreed. So I had an amazing team. And I had a bit of luck in that. People wanted to be a part of it.
In terms of working with the Senegalese community, I already had friends in the community, but I also worked with some established actors that were able to bring a lot of their own personal experience to it, particularly Babou Cham in the role of Baltasar. He was able to bring that personal experience because he has in fact, played the role in both a shopping mall and in a street parade. Plus he has a young daughter, so he was really able to connect with the role, and enhance the characterisation of it while we were doing rehearsal.
He's a trained actor?
Yes, he's quite well known. He migrated to Barcelona and he's been a working actor in Spain for a number of years. He does a lot of theatre and he's also a writer and director in his own right.
How did you finance this film?
I financed it myself. So again, taking the lead from Werner Herzog, his advice was go and work in a factory if you have to, but save up a chunk of money and make the film. Don't go to the funding bodies, just make it. And so I did that. I actually worked on some other projects as a journalist, and saved up money and made it, and we did do it on a shoestring.
People really believed in the story that we were telling and wanted to be a part of it because that theme and that idea of Baltasar has never been explored in cinema in Spain.
[Hague added later in an email] We had a lot of community support from businesses and city council that reduced our costs. For example, the big shopping mall we shot at charged us a very low daily rate to shoot and even provided free security and logistics for us.
Read: Politics from the female perspective: an interview with Annabel Crabb
Apart from you yourself being Australian, what were the other Australian elements to the film?
I did all the post-production in Australia. The music was done by Amadou Suso, a Gambian musician who is a master Kora player and we were very lucky to have him score the film. (He is a direct descendent of the man said to be the first Kora player, Korea Musa Suso, who lived 760 years ago). Amadou lives in Australia in Melbourne and worked with another composer in Melbourne, Felix Watson.
Yanni Kronenberg was the colourist and DI. We'd worked together at the ABC and also on Red Rover. Katherine Sherarer was the post-production producer and she pulled together the post crew. Andrew Simmons did sound design, Sam Hayward did mix, Jessie Hildebrand was the editor and Vanessa Meagher did the graphics.
The music is very beautiful.
Amadou and Felix composed that and recorded it in lockdown last year in Melbourne. They actually had to park their cars side-by-side and wind down the window to rehearse. That composition was a true lockdown journey for them! I'm so thrilled that they were able to come up with what they were able to with those sorts of conditions!
What training or education led you to your current career in journalism and filmmaking?
I studied Media Communications at Charles Sturt University in Bathurst. And then I actually worked on big films as a casting assistant, big-budget films like The Wolverine and the Spielberg miniseries The Pacific. That was my first taste in the world of film but then I diverted into journalism and documentary making after that because I was exposed to Hollywood and it wasn't the kind of filmmaking that I really wanted to do. To be honest, I was a bit turned off by the studio machine. I've always been more interested in social justice and human rights issues, so it was natural for me to follow journalism and documentary.
But I've always had this burning desire to write and direct fiction as well. It's just taken me a little bit longer to get the courage to try it out.
You're developing a feature at the moment?
Yes, I'm developing a feature that's set in South America. And I'm looking at shooting another short in my hometown of Nundle, a little town of about 300 people just near Tamworth. I want to tap into some of their very interesting stories. And I'm continuing to work as a journalist at the ABC.
Do you want to move more in the direction of fiction?
Yes, definitely. But I never want to let go of my work in journalism, because it informs my fiction and I feel very inspired by the stories that I get to do. In fact, I'm working on a project at the moment about migrants that cross from Libya across to Italy, on the Mediterranean Sea, which is known as the deadliest migrant crossing. So thematically that does tie into Baltasar. I feel like I'm able to give my stories a lot more depth because I'm actually doing research with people that have lived extraordinary lives and have extraordinary tales, sometimes devastating stories. It's a brilliant way to be very authentic as a fiction filmmaker.
Where did your love of travel come from?
My Mother. She did a lot of travel in the 70s and 80s and as a single mum, she managed to take us overseas on trips when we were growing up. I grew up hearing incredible stories about her journeys in Asia, going to places that no one had ever been before. I was very much inspired by her travels and her ethos around travel expanding the mind, and really, as a creative, it being a necessity to understand how the world works.
Did you always see yourself as being a creative?
Yes, I grew up in a creative family and we didn't have a lot of money, but we really value creativity and autonomy. We really value making work that we believe in, that represents us. So I'm very lucky that I had a mum who never pushed me to be great at maths or science at school. 'You can drop it, don't worry, just do what you're good at, and if that happens to be drama, then that's okay, just be get really good at it!'
Are you missing the ability to travel at the moment?
Yes, definitely. But I have a toddler so I'm actually okay to be at home and put aside some of that adventurous travel that I did before she came along.