Hi Akala, can you tell us a bit about who you are and what you do?
My name is Akala Newman. I'm a Wiradjuri and Gadigal woman and an Intimacy Coordinator with Key Intimate Scenes (KIS). KIS is an Australian-based Intimacy Coordination Company which exists to support narrative content creators with specialist-trained Intimacy Coordinators for stage and screen. It's great that the KIS training program has now been internationally recognised, having recently received accreditation from The Screen Actors Guild –American Federation of Television and Radio Artists (SAG-AFTRA) in the US.
What does being an intimacy coordinator involve?
Defined by SAG-AFTRA, an Intimacy Coordinator (IC) is 'an advocate, a liaison between actors and production … in regard to nudity and simulated sex,' but the role is much more than that.
ICs are involved in pre-production, working with actors' boundaries and exposure limits, managing nudity waivers, modesty garments, barriers, prosthetics, as well as actors' wellbeing concerns. We are very much a creative role as well, often movement directing, choreographing or consulting on specialist aspects of the storytelling.
Read: Want to be a director? Erin Good says 'get a side hustle'
The role has come to the forefront in the industry following the #MeToo movement, and recognition of exploitation, power and consent dynamics in the industry. Previously, most intimate scenes were choreographed by stunt coordinators or left up to the actors to 'figure it out' on their own or 'go with the flow'. But you wouldn't tell two actors in a fight scene to grab their swords and just 'go for it', so why would the vulnerable circumstances of intimacy be any different?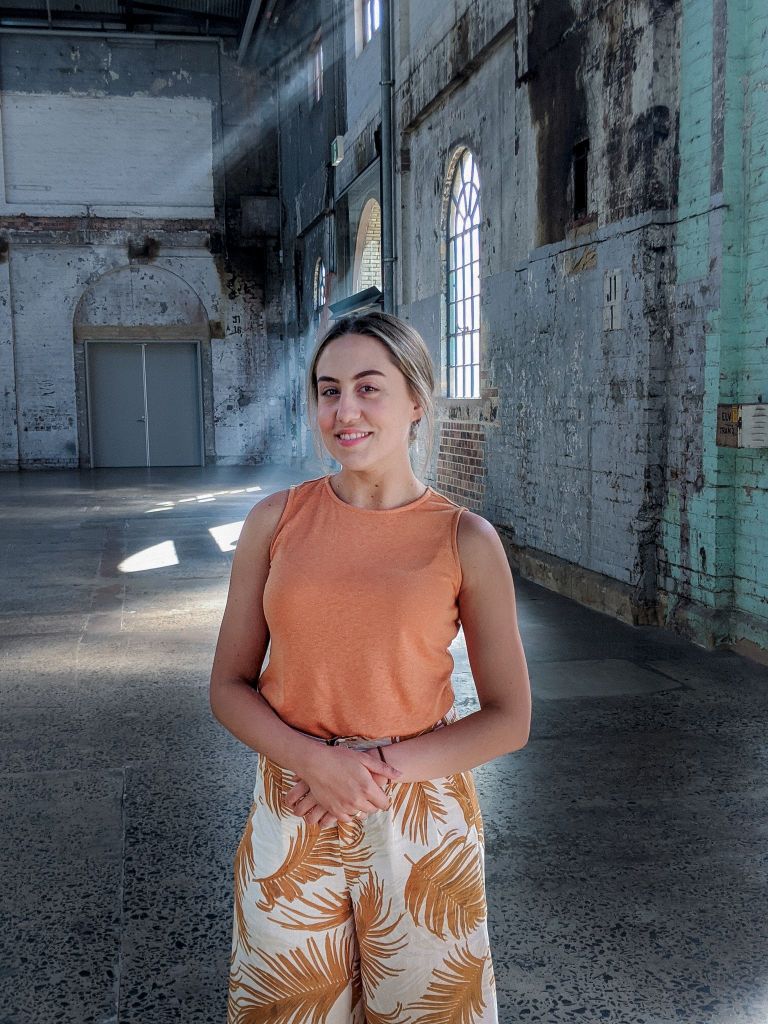 If anything, intimacy is potentially more vulnerable, with actors sometimes experiencing their first kiss on stage or re-living past traumatic experiences, which they have to stimulate on stage or on camera. We know now that what we do in the pretend space creates many of the same feelings and responses in our bodies and the brains as if it was 'real-life'.
While Intimacy Coordination is a relatively new topic of research, we have astronomical evidence behind the need for it, and the effectiveness of the strategies we use to minimise harm. Intimacy Coordination is a game-changer for the wellbeing and safety of actors, and there is an added layer to this for First Nations people in particular.
Many First Nations actors in First Nations stories play characters that can be almost identical to their real-life situation. In circumstances like these, the boundary between the character and the actor can become harmfully blurred, or wielded without cultural consideration.
How did you get into this line of work?
It was a very 'meant to be' kind of moment. KIS founder and director Michela Carattini was acting in a production with a friend of mine, and after the show we got to talking about cultural safety, especially within vulnerable and intimate scenes. We both realised this is something we really care about and that more needed to be done within Australia to ensure the wellbeing of actors and their safety – and so we've been on this journey since then.
Read: Want to be a film producer? Meet Maggie Miles
The specialist training takes 1-2 years, but I think it helped significantly that I had a strong foundation as a performer, producer, researcher and activist in the industry. The threads all came together in this role.
What piece of advice or philosophy has held you in good stead throughout your life or career?
Practice what you preach. We talk about understanding your boundaries, listening to your body, closure, and the importance of rest. But more often than not, it's difficult to take on these actions yourself. Listen to your gut, trust your boundaries, and know they can always change.
What's your top tip for anyone wanting to develop in this field/ get their foot in the door?
Ask yourself why you are doing it. Ask yourself who you're doing it for. For me, it's to make sure every fellow actor has the tools to prepare and be readily equipped to perform intimate and vulnerable scenes safely and to their maximum creative capacity.
There are a lot of training programs and teachers out there, but as with any course, choosing the right one for you means doing your research.