The Sydney Film Festival (SFF) is back. After two years of being thwarted by the gods of COVID, cinephiles are celebrating the launch of the festival's first full program since 2019, back when the pandemic wasn't even a glimmer in a fruit bat's eye. Festival director Nashen Moodley has been in the captain's chair as the virus sank two carefully planned and curated programs – although the second resurfaced in a limited form last November – but said there's no sense of added pressure to make this year a success.
'It gave us a lot of confidence that we were able to run a festival in November, even though that went down to the wire,' Moodley said. 'When it eventually happened, I could see the utter joy of the audience. It was a real endorsement of the in-cinema experience.'
This year's festival will be as COVID-safe as possible (with longer gaps between screenings to avoid overcrowding), but there has been an industry-wide concern that the pandemic might accelerate the death of cinema, in an age when people can enjoy the latest films streamed straight to their lounge rooms.
Festivals such as this might play an important role in reminding people of the thrill of seeing a film on the big screen – with an appreciative crowd! As great as the November run was, Moodley feels it was, by necessity, a festival without festivities.
'We're excited that we can bring back international filmmakers, interstate filmmakers, a lot of filmmakers at the festival, have parties again, have talks in person, have a situation where people can get together, not just in the cinema, but also outside the cinema and have drinks together and talks about films and have the festival hub back. That's what makes a festival a festival.'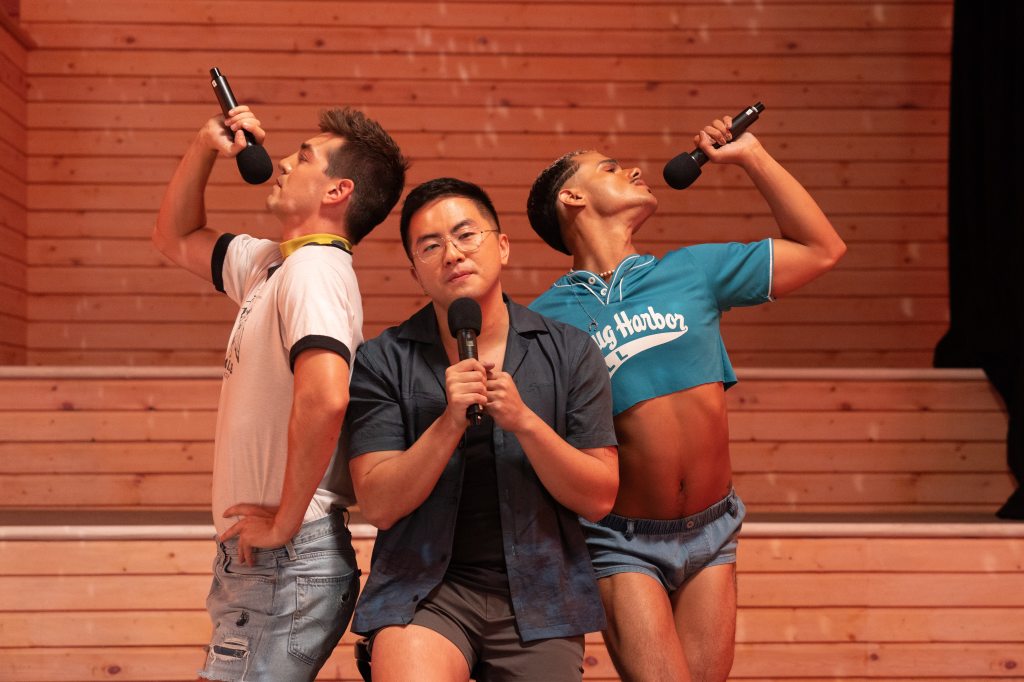 While there's no particular theme to this year's program (chosen from a record number of submissions), Moodley says what has emerged is a focus on big emotions.
'I feel these are films that are going to make people cry and laugh and scream in shock. I don't get to watch many films during the festival, but I want to be there at the end of several titles. Because I think there's going to be a real emotional outpouring.'
Docos make a comeback
One stream that packs a punch this year is the documentary program, overseen by Jenny Neighbour. While docos might once have been seen as the poor – if bookish – cousin to the feature, the format has seen a recent explosion in popularity, on the back of a renewed interest in true stories encouraged by the podcast boom. Neighbour says she's not surprised a wider audience has come around to the lure of a good yarn.
'I love storytelling,' Neighbour said. 'And for me, documentaries can be great stories that are all the more magical because they're true.'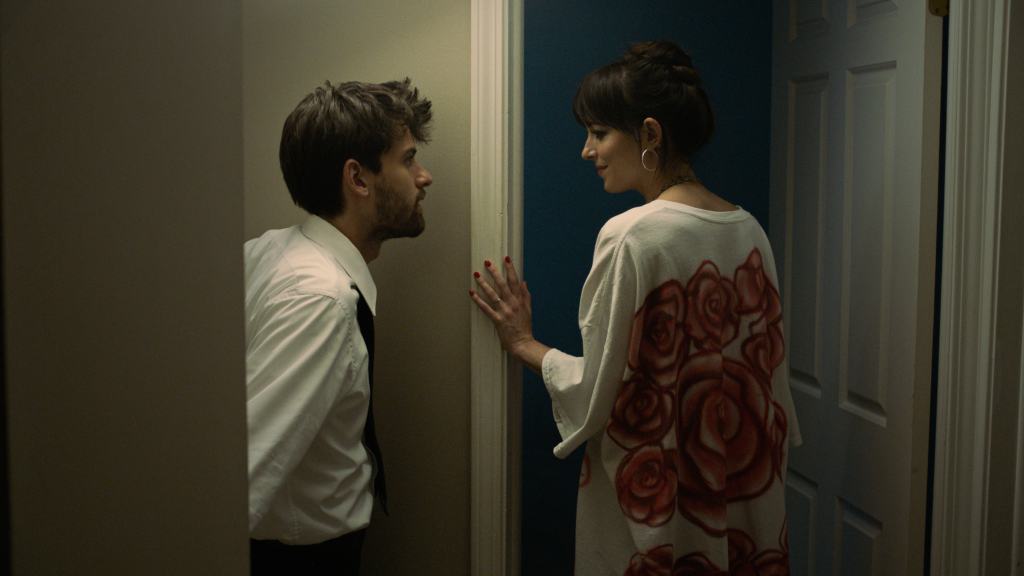 Like Moodley, Neighbour is excited by the return of international guests to the festival as it's a chance to rub shoulders with some real-life heroes. She's particularly pleased that one of the stars of All That Breathes – a documentary about brothers struggling to protect birds from Delhi's polluted skies – will be making the journey to Sydney.
'It adds a texture, both in the conversations that the audience has with the filmmakers, and in the conversations that filmmakers have with each other. It puts things in a different context and it adds a richness.'
Highlights
That richness is evident in the highlights Neighbour pulls from her program. There's Hidden Letters from China, which is about an ancient secret women's language. There's Midwives from Myanmar. Important films about the environment from Brazil and Denmark. Films about author Kurt Vonnegut and director David Lynch. One particular standout for both Neighbour and Moodley is Fire of Love, Sara Dosa's powerful tale about a pair of vulcanologists – a romance told across a literally explosive backdrop.
'It involves a sort of three way love affair between two people and a volcano,' Moodley said. 'The footage is astonishing. It's a film that's sad, but also filled with love. I think it's going to be an incredible experience for the audience.'
The cream of the festival
Fire of Love is one of the titles chosen for competition in this year's festival – a hard-fought list that tends to be dominated by features. Moodley suggests the list, which also includes the debut feature from acclaimed Australian artist Del Kathryn Barton, is a good starting point for those wanting to explore what the program has to offer. Or they could always start at the beginning, with this year's opening night film We Are Still Here, in which ten directors collaborate to celebrate the stories of First Nations peoples from Australia, New Zealand and the South Pacific.
'I was really blown away by that film. It's quite incredible in how it moves across an enormous timespan from ancient times to the future. It has everything from animation to romantic comedy to sci fi, to period drama, historical film. It's very powerful, it's very strident. But at the same time, it's very entertaining.'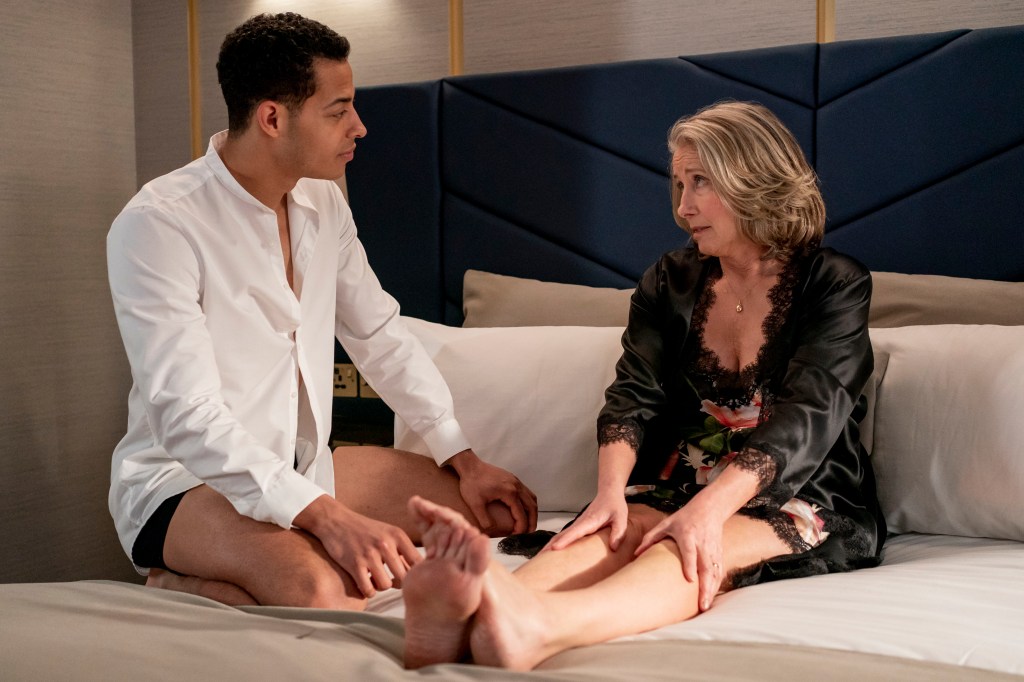 In its balance between political potency and crowd-pleasing, We Are Still Here offers a taster of what the audience can expect from the festival. Even those wary of wandering from the mainstream will find something to enjoy in films such as rom com Cha Cha Real Smooth or Good Luck to you, Leo Grande, in which Emma Thompson plays a widow who, feeling she has missed out on a life of pleasurable sex, hires a young sex worker. Likewise, those who come to the festival in search of something weird will doubtless enjoy black comedy horror Flux Gourmet.
But, as Neighbour said, the best reason to come to see a film this festival is because it's a reminder that going to the cinema is an event – the sort of event that has been in short supply these past two years!
'You're there with a crowd, you're there with other people, you're sharing that experience. I don't think people mark their calendars to stay in and stream something at home. A festival film is a special thing. You're giving it time and attention. For me, it's almost meditative.'
She's not worried that COVID might have killed off the cinema?
'Cinema has been around a long time. When VHS came in, people said it was the death of cinema. DVD – death of cinema. Streaming – death of cinema. It endures because people enjoy the experience.'
Moodley said he hopes the success of this year's festival might send a clear signal that the cinema is coming back to life.
'I think it's going to be a big reminder of why we love cinema. We know that cinema numbers have been down, not just in Australia, but around the world. But I hope that the festival will be a sign of recovery, that people are coming back.'
Browse the program and book your tickets now.