With the death of Bert 'Moonface' Newton, something bigger than a star has fallen from the sky of the Australian screen industry.
Newton's early career seemed to orbit around Graham Kennedy and Don Lane but he eclipsed them both, displaying a remarkable longevity and tenacity. His career spanned radio, stage and film but he is best known as the face of Australian TV.
Born in Melbourne's North Fitzroy, a 15-year-old Newton became the country's youngest broadcaster for radio station 3XY in 1952. Within two years he was presenting Melbourne Speaks, an interview program recorded live on the street. It prepared him for the quick-witted career he would have in television and eventually on stage.
When he started with with Chanel 7 in 1957, Australian TV was still young and Newton's early career was in synch with the changing medium. By 1959 he'd moved to Channel 9 playing the straight man to Graham Kennedy on the wildly successful In Melbourne Tonight. Newton and Kennedy could ad lib hilariously for hours while other performers struggled to keep up. The duo had a professional partnership that saw them riffing on The Graham Kennedy Show, with their friendship lasting until Kennedy's death in 2005.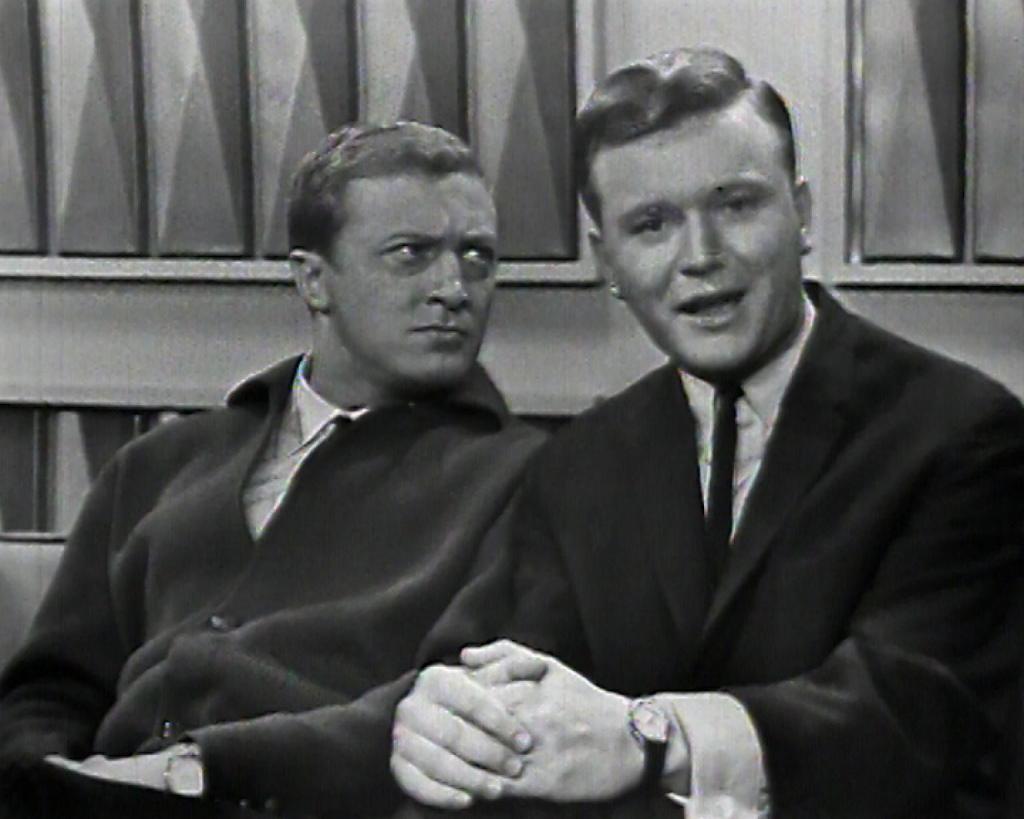 SPOTLIGHTS AND SHADOWS
The 1960s saw Newton's fame bloom but his mental health suffered as a consequence. In 1964 he was admitted to psychiatric care, which saw him being administered experimental LSD. He told his biographer Graham Blundell in the book Bert, that 'It was like being thrown into the middle of the Indian Ocean with a life-jacket. You knew that for a moment, you could float, but you kept wondering how long you'd be safe.'
Newton soon returned cautiously to the spotlight with a radio show. He briefly hosted The Bert Newton Show, a show to answer ABC's Six O'Clock Rock which became The Hi-fi Club before fizzling out. He gradually re-built himself as the host of big events which culminated in Australian television night of nights, the Logies (aka the TV Week Logie Awards).
Newton first hosted the Logies in 1968 and had an uninterrupted run until 1980, returning several times thereafter. In 1979 he notoriously responded to Muhammad Ali with the line 'I like the boy', apparently unaware of the racial connotations the word 'boy' had for African Americans. Newton quickly apologised and the faux pas seemed quickly forgiven by the boxer.
The 1970s were good to Newton as he found two of his life's greatest partnerships, firstly by marrying Patti McGrath, a singer and dancer who he had known for many years. The two would perform together and Patti Newton became a household name. They recorded The Bert and Patty Family Album in together in 1977 and co-hosted Ford Superquiz in 1981.
The second relationship was with American-born Australian talkshow host Don Lane, who had previously hosted Tonight with Don Lane, a Sydney based rival to In Melbourne Tonight. By 1975, state rivalries were mended with The Don Lane Show, a Melbourne-based show featuring big musical numbers. Melbourne local Newton stepped up as Lane's comedic sidekick, hosting 'barrel boy' segments, earning his moniker of Moonface and bouncing off Lane the way he had once done with Kennedy. It was a role that saw Newton winning the first of four Gold Logies.
He leant into his fame taking over as host of New Faces in 1976. Although the show had many hosts, he made this early version of Australia's Got Talent his own. The Saturday night primetime spot saw huge ratings and made the careers of many performers including Keith Urban and Martin Lass.
To close out the decade he published his autobiography, Bert!: Bert Newton's Own Story and was made a Member of the Order of the British Empire.
A CHANGE OF PACE
Channel 9 had been good to Newton but by the 1980s he was forced to look elsewhere as both The Don Lane Show and New Faces wrapped up.
In 1989 he hosted midday program The Bert Newton Show for Channel 7 before finding a new home at Good Morning Australia (GMA) at Channel 10 in 1992, just as many were saying his star was dimming. GMA became one of Newton's longest gigs mixing interviews, musical guests and cooking with a healthy dollop of infomercials. Newton's ad libbed taste tests of cookery with floor manager Belvedere (played by Robert Mascara) were a highlight that echoed his early Kennedy/Lane cheekiness but now Newton was the established comedian rather than the foil.
In 1993 he was almost bankrupt and began work to treat his gambling addiction.
Newton had been a staple of live performance for decades when he stepped in to fill Rob Guest's shoes in the stage musical Wicked in 2008, after Guest's sudden death. He also played key roles in productions of The Wizard of Oz, Annie, Grease, and as the narrator in The Rocky Horror Show.
He stayed on our screens with gameshows and the 20 to one program which counted down various top 20s, including 'Aussie Scandals' and 'Moments that Stopped the World', which also saw him return to Channel 9.
Newton was honoured by being made a Member of the Order of Australia in 2006, having previously been appointed a Member of the Order of the British Empire in 1979.
His health declined in recent years, with Newton undergoing a triple heart bypass in 2012, though he kept performing and appearing on stage and screen.
In May of 2021, many were surprised to see Newton appear in hospital after complications from an infected toe meant he had to have his leg amputated. HIs wife Patti told the ABC that he was they were positive of a swift recovery. 'We're saying lots of prayers, hoping everyone is saying lots of prayers.'
His death on Saturday 30 October in palliative care came just weeks after images of a joyful Newton surrounded by family were posted to Instagram by Patti with the caption: 'That's what happiness is'.
Bert Newton is survived by his wife, Patti, their two children, Matthew and Lauren, and six grandchildren.