Following the news that Stan is launching a major new original documentary series, Revealed, the streaming service has announced a massive lineup of original Australian content coming to screens in 2022.
This announcement comes as Stan enters a development partnership with major Hollywood studio Lionsgate. The partnership has already borne fruit, with three major projects already in development: Prosper, The Geography of Friendship, and Population 11.
'Every year we bring fresh, distinctive and engaging Stan Originals to Australian audiences and with this new slate Stan will continue to entertain and enthral subscribers,' Stan Chief Content Officer Cailah Scobie said.
'From dramas and documentaries to sport and reality television, viewers will be spoilt for choice. We thank our many partners, including Screen Australia, Screen NSW, VicScreen and Screen Queensland, alongside the talented creatives on these projects, without whom this remarkable lineup would not be possible'.
Read: Stan's new docuseries exposes Australian Neo-Nazis
Read on to see the full slate of original programming coming from Stan.
More drama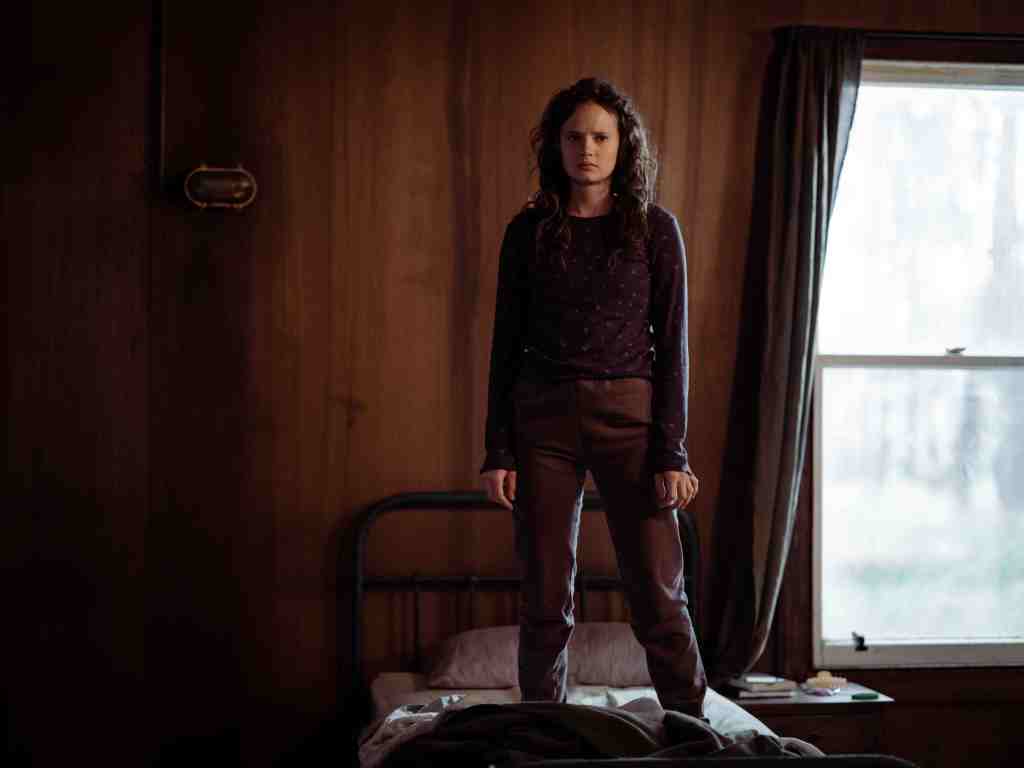 -Bad Behaviour: Based on the acclaimed book, Bad Behaviour is an emotionally and physically intense glimpse into the lives of teenage girls at the wilderness campus of an exclusive girls' boarding school. The series will premiere exclusively on Stan in 2022.
Today the cast was announced, and includes Jana McKinnon (We Children from Bahnhof Zoo), alongside Markella Kavenagh (Lord of the Rings: The Rings of Power, The True History of the Kelly Gang), Yerin Ha (Halo), Erana James (The Wilds), Tuuli Narkle (Mystery Road), Dan Spielman (Stateless, New Gold Mountain), Diana Glenn (Harrow, Reckoning), Mantshologane Maile (The PM's Daughter), and newcomers Melissa Kahraman, Daya Czepanski, Bronte Locke, Abbey Morgan, Malaynee Hayden and Jessica Lu.
–Black Snow: In 1994, seventeen-year-old Jasmine Baker was murdered. The crime shocked the small town of Ashford and devastated Jasmine's Australian South Sea Islander community. The case was never solved, the killer never found. But in 2019, the opening of a time capsule unearths a secret that puts cold-case Detective James Cormack on the trail of the killer.
The series is created by Lucas Taylor, writing alongside Boyd Quakawoot and Beatrix Christian. Directed by Sian Davies and Matthew Saville and shot by Murray Lui, the series is produced by Rosemary Blight, Lois Randall and Kaylene Butler.
–Last Light is a five-part drama starring and executive produced by Emmy® nominee Matthew Fox (Lost) and starring SAG Award winner Joanne Froggatt (The Commons, Downton Abbey).
Based on Alex Scarrow's international best-selling novel, Last Light follows petro-chemist Andy Yeats (Matthew Fox), who knows how dependent the world is on oil; if something were to happen to the world's oil supply, it would set off a chain reaction – transportation would grind to a halt, supplies would cease to be delivered and law enforcement would be overwhelmed. While on a business trip to the Middle East, Andy realises his worst fears are coming true and his family is separated at this crucial moment. His teenage daughter, Laura (Alyth Ross), is alone at home in London while his wife, Elena (Joanne Froggatt), and young son, Sam (Taylor Foy), are in Paris. Amid this chaos, each family member will sacrifice everything to find one another, despite the distance and the dangers that separate them.
Last Light is produced by MGM International TV Productions in association with Peacock, Nordic Entertainment Group's Viaplay, Stan and MBC; and is distributed by MGM. The series will premiere in the U.S. on Peacock.
–The Jump explores the complexities of grief and the ways our sadness can unite us. The series follows Vivian Cunningham, a troubled young twenty-something whose life is well and truly in free fall. When Vivian learns her grandfather has died and left her his house on the edge of a cliff face, it soon becomes abundantly clear that the place she's inherited isn't just a home – it's a suicide hotspot. And her grandfather used to try and save every lost soul that passed through. Suddenly, this blunt, angry woman is talking people away from the ledge, and strangely enough, they're responding to her chaotic, nihilistic brand of psychology. Maybe in saving these people she'll slowly start to save herself?
The Jump is created and executive produced by Gretel Vella, who writes alongside Keir Wilkins and Emme Hoy. The series is produced by Alice Willison, with Nat Lindwall as executive producer and Ellie Madritsch as associate producer. The Jump partners are AMC Networks' Sundance Now and Fremantle International.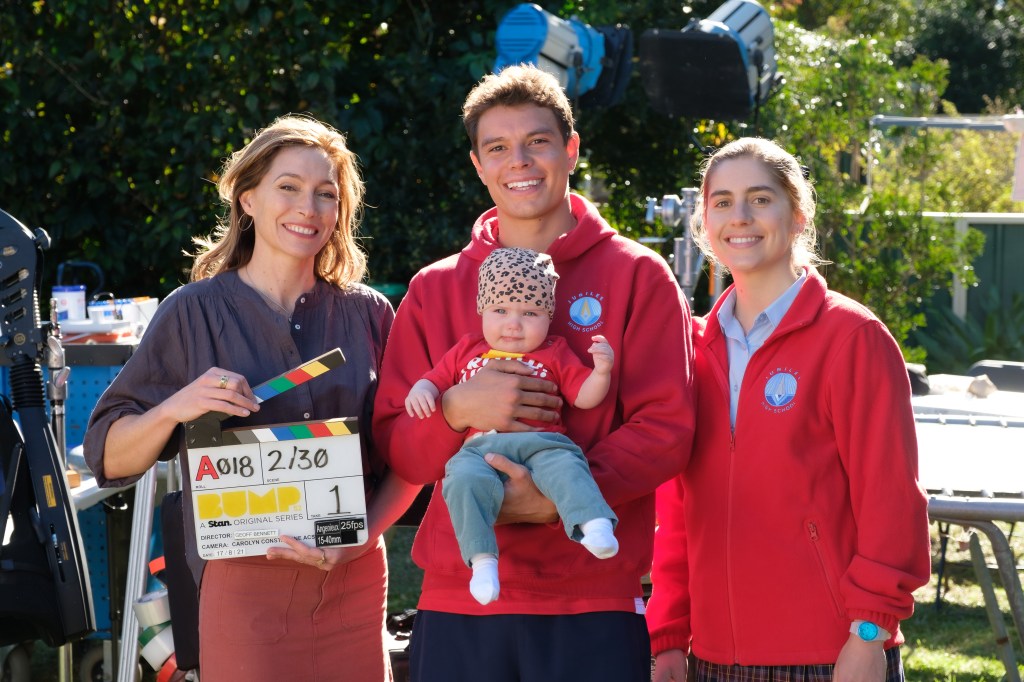 –Year Of will begin production in June. The series takes place in the same universe as the hit Stan Original Series Bump and is set in and around the senior years of high school – exploring the liminal time between childhood and adulthood for the kids and the renegotiations with adults that it brings.
Roadshow Rough Diamond's Dan and John Edwards are working alongside the talented writing team of Jessica Tuckwell, Kelsey Munro, Enoch Mailangi, Emily Havea, Zoe Norton Lodge, Eddie Diamandi, Ayeesha Ash and Eleanor Kirk. The Stan Original Series Year Of is produced by Roadshow Rough Diamond with major production investment from Screen Australia. ITV Studios is managing international sales.
–Bump: The third season of Bump is currently in production in Sydney. Stan has confirmed the lead cast are all returning, including Nathalie Morris, Carlos Sanson Jr, Claudia Karvan and Angus Sampson. Bump Season 3 will also welcome series newcomers Ava Cannon, Harry Greenwood and Oscar Perez.
Dan and John Edwards return to produce the series, alongside Claudia Karvan and Kelsey Munro. The Stan Original Series Bump is produced by Roadshow Rough Diamond with major production investment from Screen Australia and in association with Screen NSW. ITV Studios is managing international sales.
Read: First Look at Sam Neill in Stan's The Portable Door
Documentary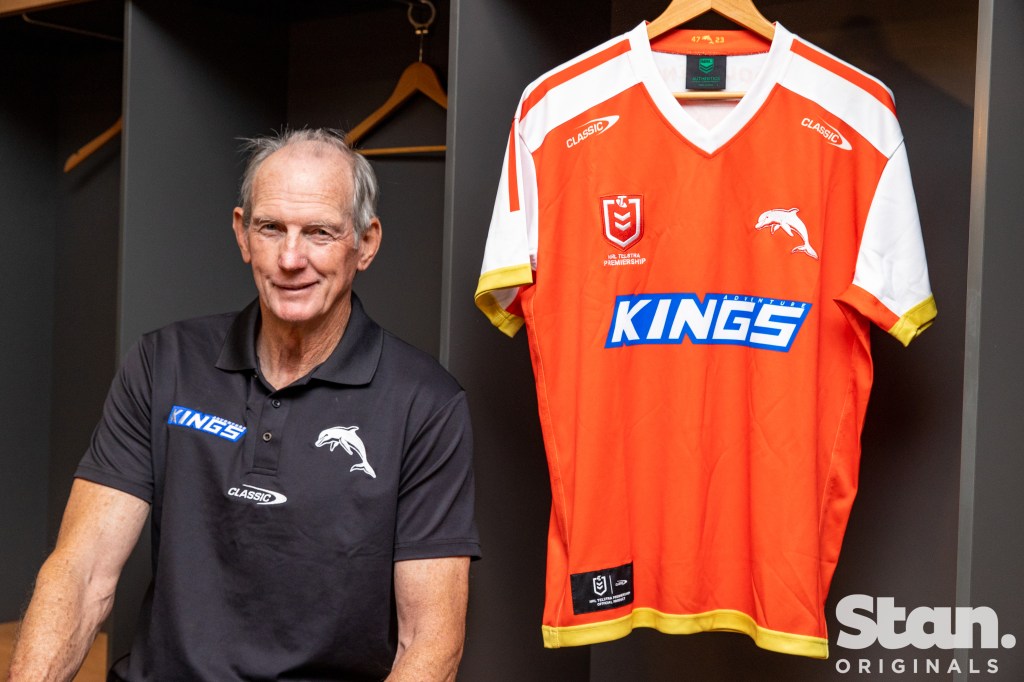 -Dawn Of The Dolphins: get unprecedented access to the remarkable tale of the Queensland-based Dolphins as they prepare to transition from successful community club to elite professional force in the world's leading rugby league competition. The cameras track the year-long preparations, from securing the successful bid to the 2023 season kickoff, in a story anchored by the business of becoming 'NRL-ready' both in the boardroom and the football department.
This three-episode series is an exclusive backstage pass to a real-life portrayal of a start-up sports organisation, of livelihoods that will hang off the numbers on the scoreboard, of a talent-rich region hungry for its own flagship NRL club, and the building of a business from the ground up.
Feature film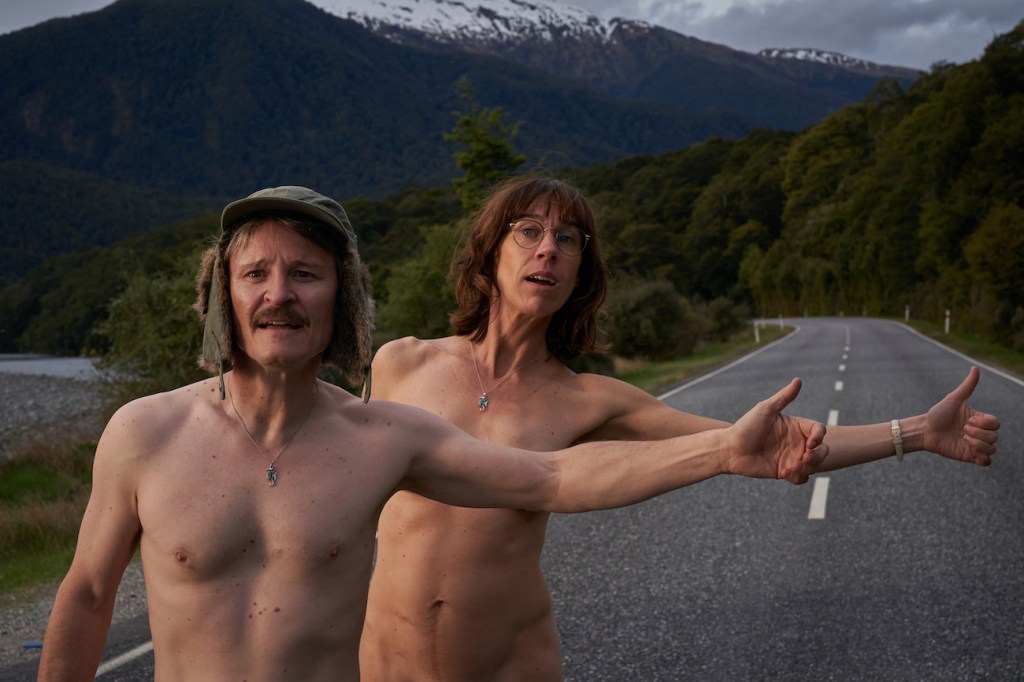 –Nude Tuesday follows a couple (Jackie van Beek & Damon Herriman), who in an effort to rekindle the spark in their troubled marriage, head to a three-day couples' retreat run by a relationship and sexual healing guru (Jemaine Clement). Upon arrival, the path to their reconnection is met with hilarious and increasingly absurd farce. Spoken entirely in an improvised, gibberish-esque language, Nude Tuesday is a multi-version viewing experience. Through unique subtitles, created by acclaimed Australian comedians Celia Pacquola and Ronny Chieng, and also by BAFTA winning British writer Julia Davis, Nude Tuesday gives audiences an utterly original excursion into miscommunication, full frontal nudity and self-discovery.
Directed by Armagan Ballantyne from a screenplay by Jackie van Beek and based on a story by Jackie van Beek and Armagan Ballantyne, Nude Tuesday is a New Zealand/Australia co-production produced by Emma Slade for Firefly Films and Virginia Whitwell and Nick Batzias for GoodThing Productions, with major production investment from the New Zealand Film Commission in association with Screen Australia. Financed with support from VicScreen. Madman Entertainment are managing theatrical distribution in Australia and New Zealand, with Cornerstone handling international sales.
Screen Australia CEO Graeme Mason said: 'Screen Australia is delighted to support these strong, distinctive Australian drama series and documentaries. These new productions are evidence of our wealth of exceptional local storytelling talent, and we look forward to them entertaining and engaging viewers on Stan'.
In Reality
Stan have also announced an as-yet unnamed relationship reality series from the producers of Married At First Sight.
This original reality format will challenge a group of singles to relinquish their grasp on who they think their perfect partner is and instead choose someone based on a deeper connection. Endemol Shine Australia developed this original format with 9Network's Michael Healy. The series is executive produced by Endemol Shine Australia's Tara McWilliams and the 9Network's Adrian Swift and John Walsh and Stan's Cailah Scobie and Amanda Duthie.
You can see more original programming on the Stan streaming platform.