As the Russian invasion of Ukraine rages on, more and more companies, banks and festivals are boycotting Russian entities in the hopes of sending a strong message to their government.
The international screen industry has responded in kind, with some notable actions including a complete ban on Russian delegates and film screenings at Cannes Film Festival, and Netflix putting a pause on all its Russian projects and current acquisitions.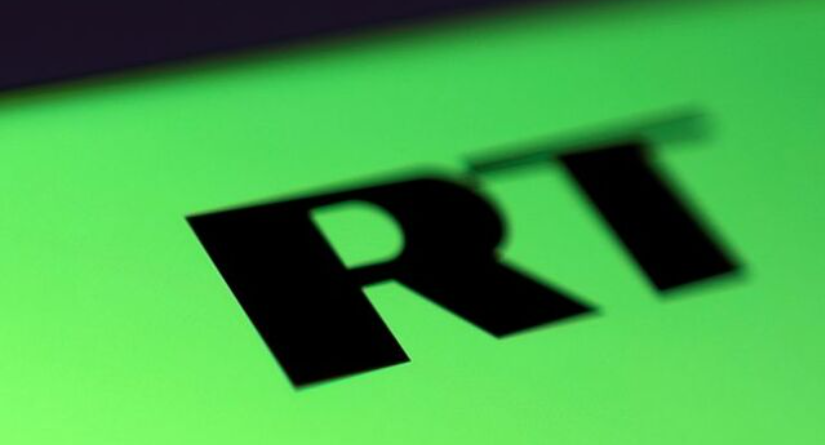 In Australia, Foxtel has followed SBS in stopping all broadcasts of Kremlin-backed news program RT (Russia Today). In their official response, a spokesperson said that 'In view of concern about the situation in Ukraine, the Russia Today channel is currently unavailable on Foxtel.'
SBS also stopped their broadcast of news bulletin NTV Moscow last Friday, but continues to provide information via a Russian-language news service.
Will boycotts of Russia work?
'The European and American film festival circuits have always been very political festivals,' according to Dr Kirsten Stevens, a lecturer in Arts and Cultural Management at the University of Melbourne. 'They began as a kind of cultural competition, an "Olympics of film"-style thing. And for many years, during the Cold War, Russia and the Eastern Bloc were banned from competing in them. They did not compete at Cannes, or any of the major Western festivals like Berlin'.
What the European festivals are currently doing by banning Russian films is a real symbolic gesture.

Dr Kirsten Stevens
But is the symbolism worth it? Dr Stevens points out that the Russian directors who are selected for these festivals are 'not necessarily pro-government directors'. 'Russian filmmakers are often critical of the current regime and use their platform to look at key issues facing the Russian people. So banning films isn't necessarily going to achieve the outcome of disrupting the regime. However, it is embarrassing for Russia on the whole'.
And will Australian festivals in 2022 follow suit? 'Australian festivals are not used as the same political tool', Dr Stevens says. 'Having said that, I would be really surprised if we don't see a similar reaction from Australian festivals like MIFF. I think maybe Gold Coast might be the first major one that would have to deal with this. Sydney and Melbourne have got a little bit more time to read what's happening around the world before making that call'.
'I don't know that either of the festivals are going to make the call [to boycott] now. But we get most of our films from Cannes and from Berlin. So what we're choosing is going to be affected by these bans, and we're not necessarily going to be seeking out Russian films.'
Dr Greg Dolgopov, director of the Russian Resurrection film festival in Australia, has said that 'unless a miracle happens' his festival will not go ahead this year.
Dr Dolgopov believes that cancelling Russian films at festivals is, in general, 'misguided'. 'Most of the Russian films that screen are independent and do not represent the ideas of the Russian authorities,' he said, echoing Dr Stevens. 'It would be a mistake to cancel them, as their filmmakers are the ones being hauled off to jail for standing up to the regime. Their voices should be supported'.
The boycotts so far: film festivals and awards
Cannes Film Festival have refused entry to all Russian delegates and will no longer show any Russian films as part of their lineup. Their official statement says that 'Unless the war of assault ends in conditions that will satisfy the Ukrainian people, it has been decided that we will not welcome official Russian delegations nor accept the presence of anyone linked to the Russian government'. Glasgow Film Festival has also followed suit by boycotting Russian, Kremlin-backed films No Looking Back and The Execution.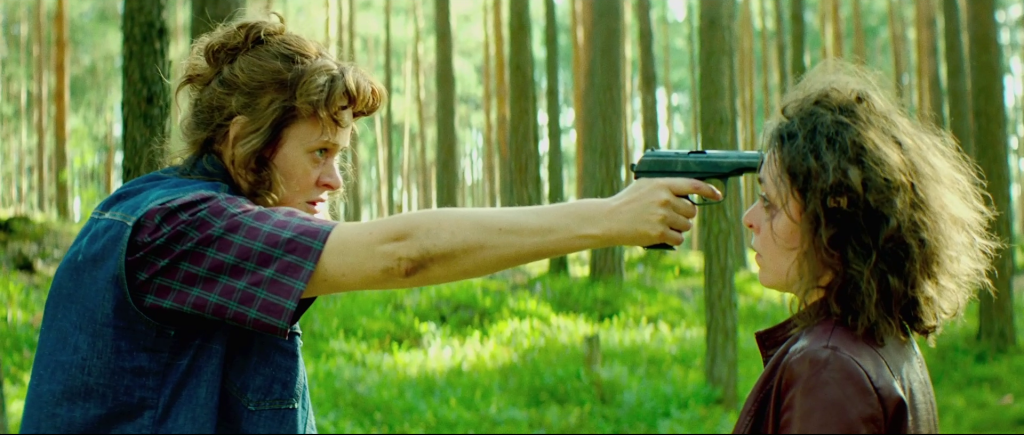 The European Film Academy has prohibited any Russian films from its European Film Awards. This decision came after a Ukrainian filmmaker expressed disappointment at their allowing for Russian films to qualify for the awards. They have now gone as far as to release an official demand that asks Russia 'to halt immediately all military activities in Ukraine'.
Two notable film festivals that have decided to not boycott Russian delegates and films are the Venice Film Festival, and the True/False Film Festival in the US.
Read: Oleg Vidov: how an Australian director's film touched the Moscow Film Festival
Movie screenings
The Batman will not be shown in any cinemas across Russia. Warner Bros said in a statement: 'In light of the humanitarian crisis in Ukraine, WarnerMedia is pausing the release of its feature film The Batman in Russia. We will continue to monitor the situation as it evolves. We hope for a swift and peaceful resolution to this tragedy.'
Disney has made similar moves in pulling their latest animation Turning Red from Russian release, and Sony has pulled Spider-Man spinoff Morbius.
Read: Pass the popcorn – Scorsese cinema boycott will shape the future of movies
Disney have also said that 'given the scale of the emerging refugee crisis, we are working with our NGO partners to provide urgent aid and other humanitarian assistance to refugees'.
TV and streaming
Netflix has officially paused all Russian original projects, and halted further acquisitions of Russian media. This means that filming for the production of detective drama series Zato will be suspended until further notice.
The Eurovision Song Contest, which is broadcast on SBS in Australia, has banned the Russian entry from competing further. And bizarrely, the BBC has pulled Doctor Who from Russian airwaves.
As mentioned above also, Foxtel and SBS have both cut broadcasts of Russia Today.
Russian cinematographers speak out
Meanwhile, Russian filmmakers are banding together to protest the war on Ukraine. In an open letter, more than 100 cinematographers of Russian origin expressed sentiments that condemn their government's actions and called upon the international film community for support.
The letter (posted on the Variety website) reads: 'On February 22, 2022, Russia started a war with Ukraine. There is no geopolitical excuse, no goal of any kind that would justify taking human lives – don't let propaganda convince you otherwise. The officially stated aims of this "operation" have nothing to do with reality: the war is being fought across all of Ukraine, people are being killed or forced to flee their homes and spend their nights in bomb shelters. What can possibly justify that? What greater purpose is worth the people of Kyiv learning to tell a Grad rocket from a Smerch rocket by the sound? No such purpose exists'.