For three decades, Cinema Nova has been home to off-beat, arthouse, indie and mainstream cinema-going in Melbourne – and to celebrate their 30th anniversary, they're pushing the boat out.
This August, the beloved cinema will host a 'Pearl Anniversary' retrospective program and a 'Nova Nostalgia' gallery and exhibition. The exhibition will showcase three decades of Nova history through exclusive images, newspaper clippings and historic movie posters. The event will also include filmmaker Q&As and advance screenings.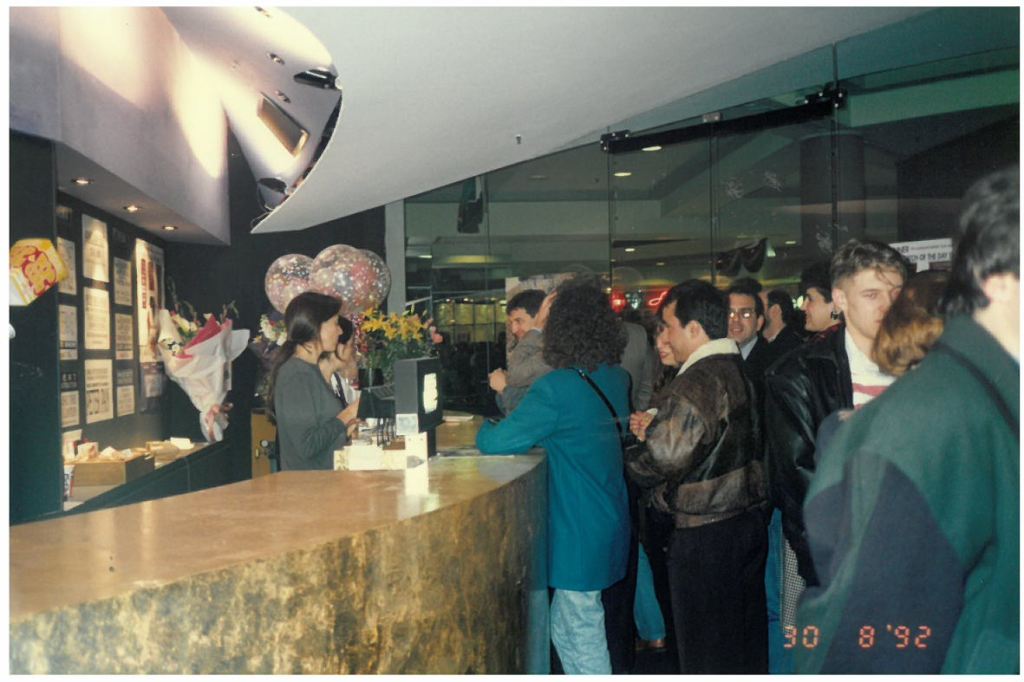 Cinema Nova Co-Founder Natalie Miller said she was 'elated, overwhelmed and surprised' at Nova reaching its 30th year in business. '[the pandemic] has been a difficult time … but business is slowly building back.'
'When Barry Peak and I opened Cinema Nova in 1992, we built a twin cinema and worried there wouldn't be enough art house product to fill two screens. We said we would do repertory in one theatre if not enough. By 1994 we had four cinemas running, by 1999 we became eight screens, then eleven in 2001 and 15 in 2010. We now have a total of sixteen screens.'
Humble beginnings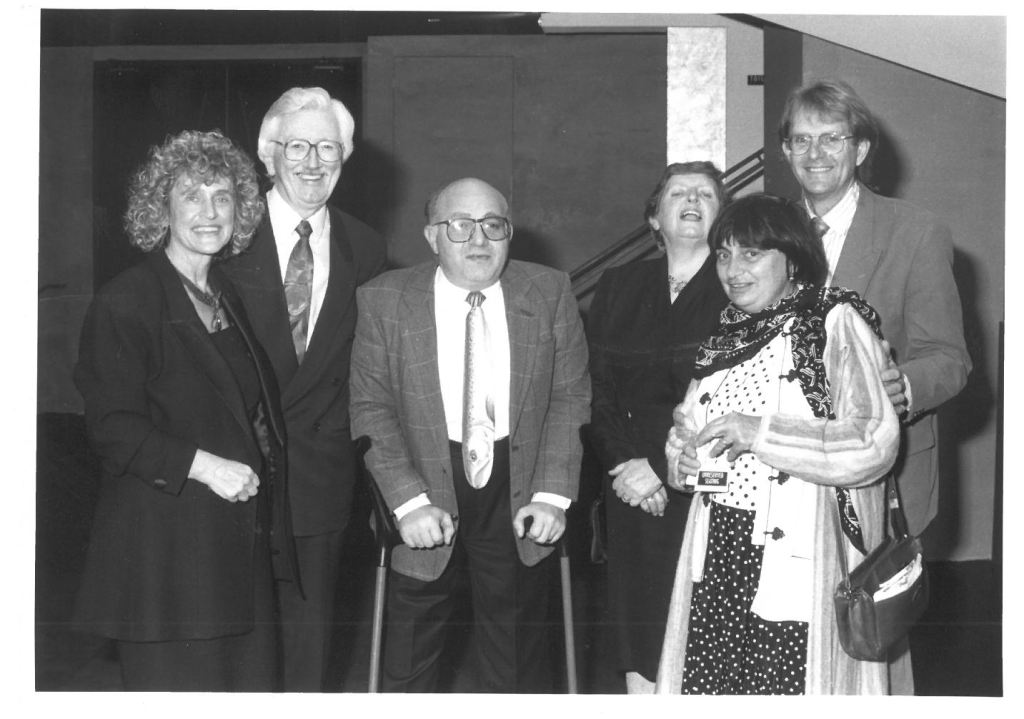 In August of 1992, Cinema Nova opened as a two-screen complex on the ground floor of the Lygon Piazza. In the three decades since, Nova has cemented itself as a figurehead of the Melbourne arts and culture scene, and made itself a Lygon Street institution.
The cinema's opening represented the unification of two cinema industry icons: Natalie Miller and Barry Peak. Miller headed The Longford Cinema on Toorak Road in South Yarra, known for its early support of Australian and international film, and Peak operated the beloved cult movie theatre The Valhalla in Richmond (then Westgarth), known for edgy events and long-running seasons of audience participation classics The Blues Brothers and The Rocky Horror Picture Show. Cinema Nova was to become the perfect combination of both, and Melbourne moviegoers clearly agreed.
'I still remember my first visits to Cinema Nova quite clearly,' said CEO Kristian Connelly. 'Seeing Lars Von Trier's Breaking The Waves in 1997 was quite formative, as was an advance screening of Crouching Tiger Hidden Dragon in 2000. Back then the cinema was much smaller with an entry tucked further back in Lygon Court. There was always a buzz in the air when I attended, with the foyer featuring Nova's now signature gold leaf and purple decorations.'
The Carlton venue has expanded multiple times over the decades, eventually becoming the largest and most popular independent cinema in the Southern Hemisphere.
Cinema Nova's Opening Night, held on August 27, 1992, showcased quirky romantic comedy The Favour, The Watch & The Very Big Fish, starring Bob Hoskins and Jeff Goldblum under the direction of Australian filmmaker Ben Lewin, and the Academy Award-winning Italian comedy-drama Mediterraneo. The event was attended by Lewin and renowned French filmmaker Agnes Varda, alongside notable local film industry luminaries.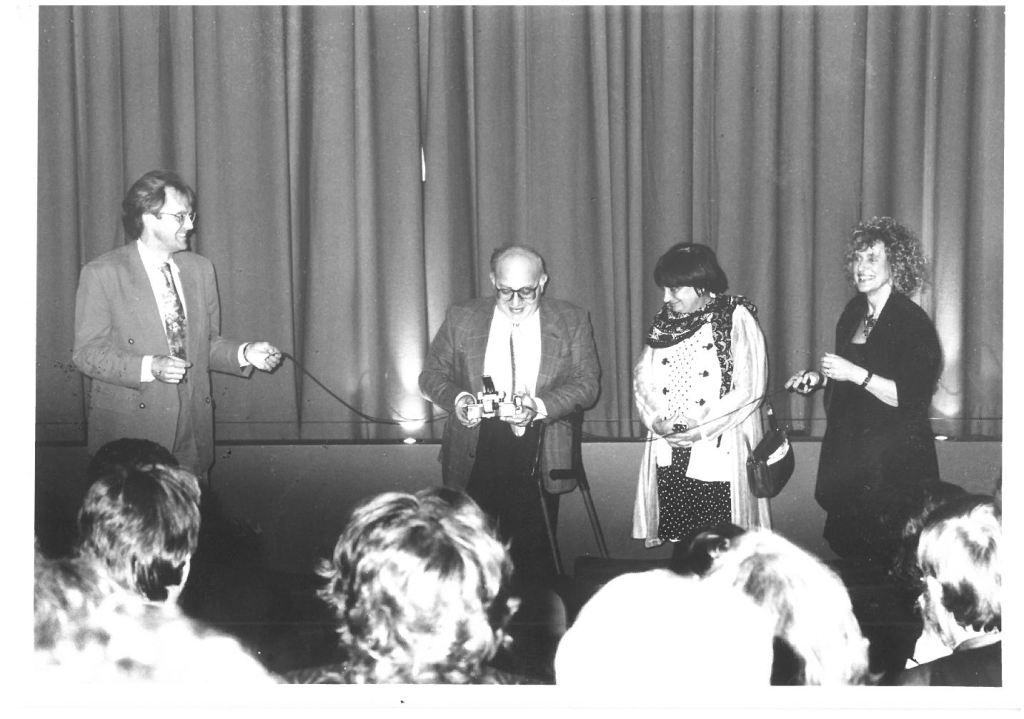 'Our programming doesn't chase the dollar. It chases the culture,' said Connelly. 'Cinema
Nova is well known for its extended seasons, giving films a life that they may not receive elsewhere, and often playing to audiences for over twenty weeks.'
A constant pioneer of the Australian cinema scene, Cinema Nova was the first cinema in Australia to open a digital-only theatre when 35mm was the standard projection method. Since then it has established what came to be known as 'Alternate Content' – that is, the screening of stage events including New York's Metropolitan Opera and London's National Theatre mere weeks after their premiere performances.
Cinema Nova has also been home to countless film festivals over the years, including Monster Fest, Melbourne Documentary, Melbourne Queer, Iranian, Palestinian, Russian and Melbourne International Film Festival, to name but a few.
When asked what she was most looking forward to in the upcoming program, Natalie Miller said: 'We are still curating our Anniversary program, but I would love to see some of my past favourites: Mediterraneo, The Favour, the Watch and the Very Big Fish, Parasite, Muriel's Wedding, The Dressmaker, The Grand Budapest Hotel, Margaret… The list goes on. We have so much to choose from.'
The celebrations kick off on 24 August, with a double Gala Screening of one of the very first films to ever screen at the Nova, and an exciting new release. The full program is expected to be available in early August, on the Cinema Nova website.