The Sydney Film Festival prize winners have been announced, with Belgian film Close taking out the $60,000 top cash prize.
The jury, led by actor David Wenham, selected Close as the most 'audacious, cutting-edge and courageous film' out of a pool of 12 Official Competition films.
The other contenders were as follows:
Alcarràs, Directed by Carla Simón.
Before, Now & Then, Directed by Kamila Andini.
Blaze, Directed by Del Kathryn Barton.
The Box, Directed by Lorenzo Vigas.
Burning Days, Directed by Emin Alper.
Close (WINNER), Directed by Lukas Dhont.
Fire of Love, Directed by Sara Dosa.
Godland, Directed by Hlynur Pálmason.
The Quiet Girl, Directed by Colm Bairéad.
Return to Seoul, Directed by Davy Chou.
Utama, Directed by Alejandro Loayza Grisi.
You Won't Be Alone, Directed by Goran Stolevski.
Director Lukas Dhont gave his thanks to the Sydney Film Festival 'for expressing its love for the film, the jury for choosing it among all these outstanding pieces, and its first Australian audience for opening hearts and spirits to a film that comes from deep within.'
Read: Goran Stolevski, director: 'It's surreal to be opening MIFF 2022'
He accepted the prize remotely, with a pre-recorded video message and written statement.
Read: Nashen Moodley, Sydney Film Festival: 'the in-person event is the ideal'
The winners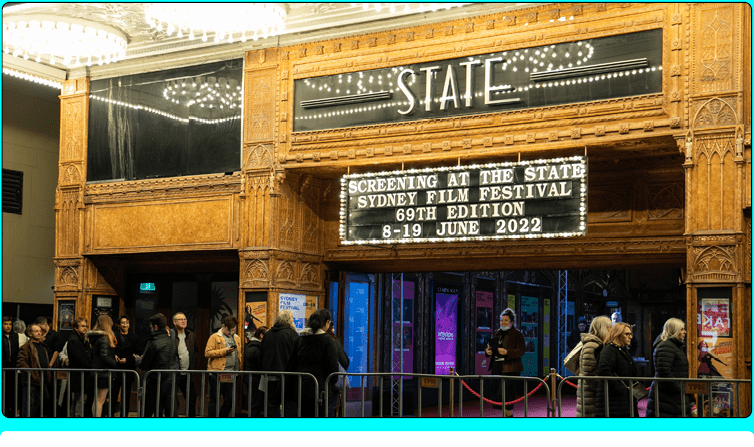 Keep Stepping by director Luke Cornish took home the Documentary Australia Award with a $10,000 cash prize. The documentary follows two female performers as they train for Australia's biggest street dance competition.
The Sustainable Future Award went to Karl Malakunas for his film Delikado, a documentary about environmental crusaders confronting murder, betrayal and their own demons in the Philippines.
Read: Queer Sydney Film Festival picks: Lonesome, The Longest Weekend
Australian composer Caitlyn Yeo was delighted to win the Sydney-UNESCO City of Film Award for her innovative, imaginative and high-impact music work for film. She took to Twitter after the event to thank the 'Asians, mums, ladies and screen composers out there'.
The Deutsche Bank First Nations Fellowship, which provides a $20,000 grant to Australian First Nations Films Creative, was awarded this year to actress Kylie Bracknell. Bracknell most recently starred in the feature film I Met A Girl (2020), and was part of the voice cast for the first Noongar dubbed film Fists of Fury.
The Australian animated short film Donkey took home dual awards in the categories AFTRS Craft (for demonstrated excellence by a craft practitioner) and the Yoram Gross Animation Award (for best Australian animated short).
The Moths Will Eat Them Up, directed by Luisa Martiri and Tanya Modini also nabbed two prizes; the Dendy Live Action Short Award, and the Rouben Mamoulian Award for Best Director.
The Sydney Film Festival concluded its 69th run this past weekend, and will return next year for its much-anticipated 70th anniversary.