Julie Peters – media professional, activist, performer, writer, parliamentary candidate, and doctoral researcher – was the first person to openly transition at the ABC. But she doesn't think of it that way: 'I just decided it was time'.
'The ABC wasn't enamored with my transition, but they just had to deal with it,' she said.
Julie began working at the ABC in 1971, after dropping out of university, and her first day was as a cable-puller on The Kamahl Show. In the years that followed she worked many roles, including camera, sound, and lighting, and witnessed the recordings of oodles of iconic shows such as Countdown, The Doug Anthony All Stars, and Lift Off.
Media is something that has always been close to Julie, as close as her insight that she was a girl – something she knew from a young age. 'The first time I really discovered that there might be gender diversity was in year 9, when we read Shakespeare's Twelfth Night'. She couldn't understand why her parents were raising her as a boy – were they really that oblivious?
At the ABC she witnessed the transition from black and white television to full colour. And while technology shifted and changed, so did cultural attitudes. It was in 1990 that she was able to, at last, transition into the woman she always knew she was. 'When I did that I came out to 700 people … then I ran for parliament and came out to an additional three-million people'.
She's a woman who's worn many hats, so to speak, and tonight she will reflect on it all for Trans Day of Visibility.
Julie Peters' talk is titled 'Working in the gendered ABC over 5 decades – while fighting my internalised transphobia' for the WIFT Trans Day of Visibility event. The talk covers her working history at the ABC, the response to her transition, and the way depictions of trans people have shifted in the media, from shocking and lazy plot devices to something far more engaging and respectful.
Fear in the media
Transphobia, much like homophobia, is an irrational fear of those who present differently to the 'cultural norm'. When it's internalised by a trans person, it can lead to shame, disgust, and self-hatred. After presenting as male in the workplace for so long, Julie found it extremely triggering to be constantly reminded that she would be seen as an 'other' if she tried to show her true self. This was emphasised by poor media representation of trans people.
She names and shames a few examples: Psycho (1960), for conflating trans-ness with serial killing, Dressed to Kill (1980) and Dr. Jekyll and Sister Hyde (1971) for the same reason, and Freebie and the Bean, wherein a trans character is beaten violently, and then shot (audiences in 1974 cheered the moment). 'Up until about 1992, in all the films I saw, the trans person was either a laughing stock or the murderer,' she says. 'Or they were killed.'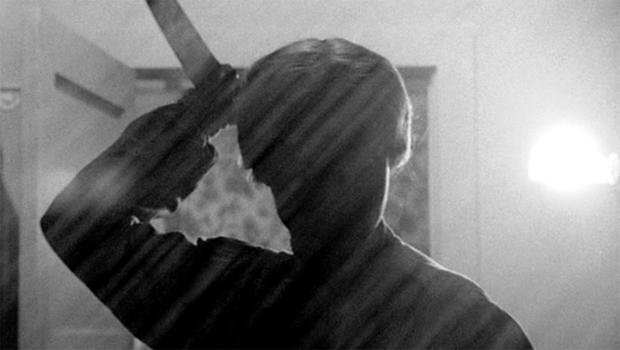 'The first film I saw that broke that mould was The Crying Game (1992). It's only in a subplot, but the trans character in that film, when they reveal themselves to be trans and pre-operative, the main character vomits. And I saw that as positive, because they weren't killed!' Now when she looks back, she obviously doesn't see that as positive.
Priscilla: Queen of the Desert (1994), while being a much better example, didn't quite get the seal of approval, either. 'It conflated drag with trans, and just wasn't representative of my experience'. Julie saw it as a very narrow view.
The 2000s saw a shift that included more examples of positive trans stories, such as 2005's Transamerica, about a transwoman who learns she has fathered a son. 'It's a sensitive but unlikely premise,' Julie said.
'It's a lot better now. There's much more diversity'. She cites the public coming-out of people like Caitlyn Jenner and Elliot Page as significantly affecting how trans people are portrayed in the media.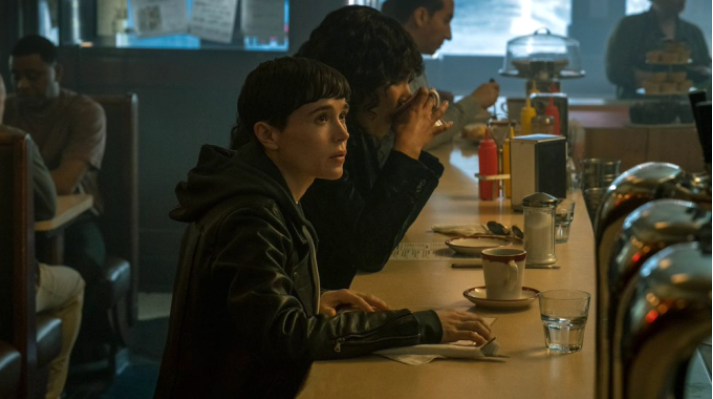 Shifting attitudes
Julie is a massive fan of the ABC Me show First Day, a series about a transgender youth named Hannah navigating school in Australia. 'In the show, she transitions while she's between grade 6 and year 7, which is incredible. I was in my thirties before I worked out how to do it safely'.
Julie fondly recalls being on a panel with Evie Macdonald, the lead actor, a few years ago. Evie was a teenager who was already undergoing her transition. 'She really had her act together, I was amazed!'
The producer of First Day, Julie Kalceff, insisted on using a trans actor in the lead role. She felt, like Julie Peters does, that when cis-actors are used to play trans characters, it suggests that trans people are just 'playing a role', which suggests they are not their authentic selves. Good representation comes not only from in front of the camera, but also from behind.
First Day begins airing its second season tonight, which Julie encourages people to watch. 'But maybe not straight away,' she added, 'because they should watch my talk first!'
For those that can't attend, I asked Julie what her key take-home message was. 'For me, being trans is just part of the complexity of human life,' she said. 'It needs to be celebrated rather than stomped out. We get a more interesting society by allowing diversity of all types'.
An Evening With Julie Peters takes place on 31 March 2022 at Holding Redlich in Melbourne to celebrate Trans Day of Visibility 2022. Find out more and buy tickets at the Women in Film and Television website.