What exactly happens when an Australian leaves their home country to 'make it big' in Hollywood? How do they survive those days where every answer is no, and they only have $5 to their name? And how do they then navigate the fast-paced reality of newfound success?
Charmaine Bingwa (The Good Fight, Emancipation), Jason Clarke (Oppenheimer), Amy Wang (Crazy Rich Asians 2) and Phillip Noyce (Rabbit-Proof Fence, Salt) each have some idea of what that's like, and they took to the stage at SXSW Sydney this week to share their lessons with the world.
'Australia is such a self-deprecating nation,' said Bingwa, 'and it's hard to genuinely sell yourself because you just sound up yourself…But if you don't do it, the people in LA aren't interested in you'.
The Once Upon A Time in Hollywood panel took place in Sydney ICC's Darling Harbour Theatre, putting together these four Australians from in front of and behind the camera to talk shop with Bec Smith, an Australia-born LA-based agent. Panelists shared their career-spanning Hollywood insights, ranging from 40 years of experience (Noyce) to just five years (Bingwa), in acting, directing, writing, and producing.
Read: Kitty Green, Royal Hotel director, talks imposter syndrome and women's stories
Noyce revealed that, at least when he started out (i.e. the 70s), directors were the 'lowest paid crew on a film production' in Australia, and cited this as his reason for leaving and giving the US a go instead. Upon arriving in Hollywood, he noticed immediately how different the screen business was there. Not only were directors paid better ('a luxury rental car and accom at the Chateau Marmont were standard business practice'), but there was more of a focus on 'emblematic stories'.
And of course, there was the Paul Hogan effect. After Crocodile Dundee was released, 'everybody expected magic' from Australians, Noyce said – which certainly made his time there a bit easier, albeit laced with high expectations.
The ripples of the Hogan effect are still felt: 'Australians are seen as down-to-earth and hardworking,' Bingwa added, 'which is very appealing to people in Hollywood'.
Being in LA also meant more monetary success for Noyce. 'Financially, my worst films did as well as my best,' he revealed, 'because Hollywood could sell ice to Eskimos!' So, if the gig ever becomes less-than-fulfilling creatively, at least there's that.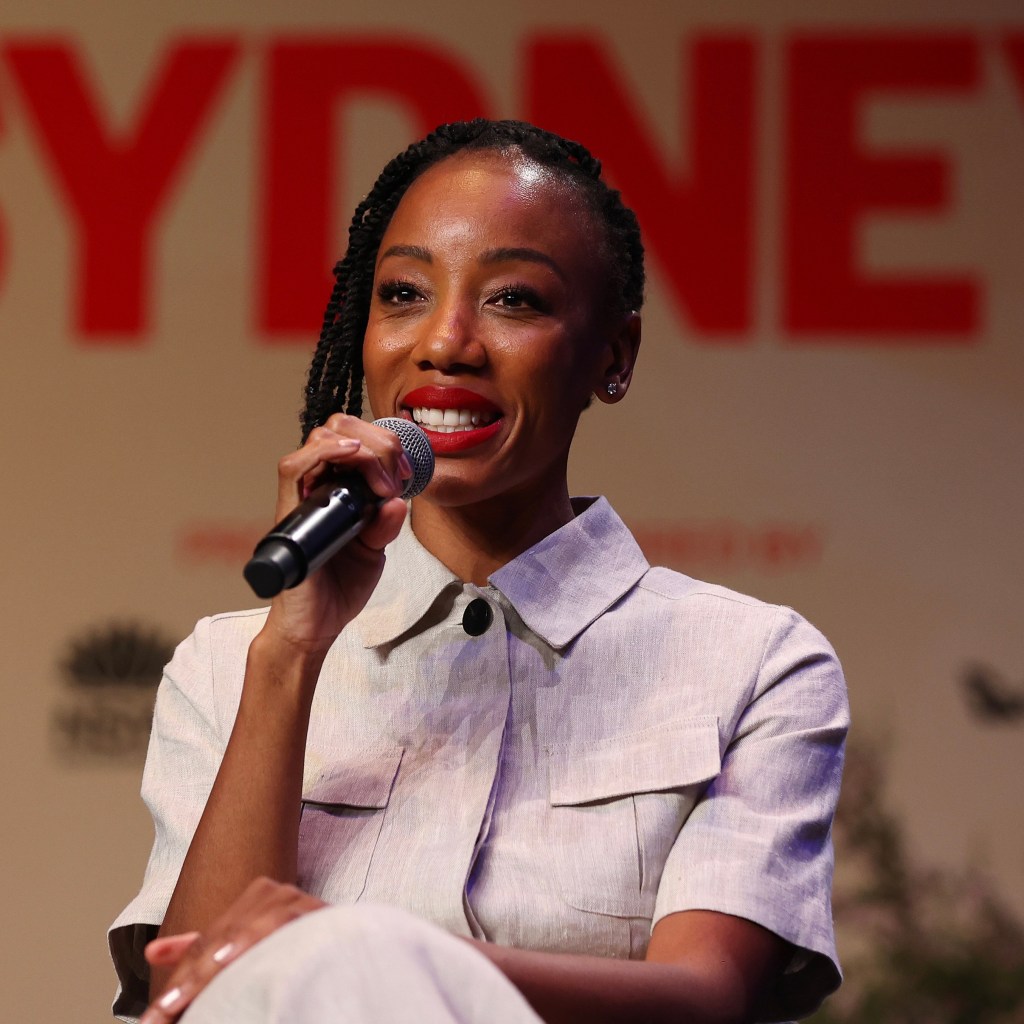 Only a few years ago, Bingwa was a bank teller at Westpac in Sydney before she decided to pursue acting full time. Already in her 30s, Bingwa struggled at first – learning all that she could 'from books and YouTube' while often having to make a $4 burger from In 'n' Out last the entire day. During this time she was awarded the Heath Ledger Scholarship, which helped her gain recognition and access to industry professionals. 'It changed my entire life,' she said.
Much of the focus of the panel went to the Australians in Film (AiF) organisation, a members-only initiative which supports Australian creatives in Los Angeles through various programs (including the Heath Ledger scholarship, hot desk and business networking hub, and an online screen development lab). Noyce, Bingwa, Wang and Clarke all credit AiF as being a 'huge help' for finding community and furthering their careers in LA.
Clarke met Noyce on Rabbit-Proof Fence, which was Clarke's first big film after starring in a number of small roles in TV and short films. He was struck by the director's camaraderie and support, and looks back on the experience fondly – 'Noyce demistified the Hollywood dream for me,' he said.
Clarke has now been a high-profile working actor in LA for a number of years, most recently starring in Christopher Nolan's Oppenheimer and Netflix's The Devil All The Time.
For Clarke, the most important step to making it in Hollywood was having a strong support system, including 'agents, managers, and lawyers' to help navigate opportunities and challenges. 'I've changed agencies multiple times throughout my career, and it's always beneficial to keep a good relationship when you go.'
Wang, screenwriter on Crazy Rich Asians 2, once worked an unfulfilling job at Channel 7. 'I would go home every night thinking "man, fuck my life"!' she said, 'and no offence to Channel 7!'
On making it in LA, Wang shared similar sentiments to Clarke and Bingwa, while also noting the importance of 'putting yourself out there'.
'It's important to capitalise on key moments in Hollywood,' Wang said, 'such as film festivals or meetings to increase your visibility and exposure.' It's not all networking and small-talk, though, since Wang says surrounding yourself with people you 'respect and admire' is just as important. 'Connection and collaboration are vital, and everyone knows everyone anyway.'
'Yes, Hollywood is suprisingly small!' Bingwa agreed. So, it really is about who you know.
Finally, Noyce shared some regrets he had about moving to Hollywood. 'My children think they are Americans, and have no sense of the Australian spirit,' he said. 'I think Baz Luhrmann and George Miller are the Australian directors to aspire to be like – they make the great films they want to make and they make them here, in Australia'.
SXSW Sydney is happening right now, and will close on Sunday 22 October 2023. You can see the full line-up of panels and conferences here.