It's been a long road back, but this year's Sydney Film Festival, which runs from November 3–21, is a stronger festival for it.
'We initially planned to present the Festival in June as usual,' said Festival Director Nashen Moodley, 'then just days before we were going to launch the program, it became clear we couldn't do it. We didn't really know how things would play out, but we chose some dates in November and just hoped that conditions would improve in time.'
The delay was a blessing in disguise, with Sydney's COVID-lockdown restrictions lifting and the event being able to pick up films from Cannes and other festivals.
'We gained everything from Dune to King Richard to the Pedro Almodóvar film Parallel Mothers, Andrea Arnold's film Cow, Jane Campion's The Power of the Dog – which I think is going to be a highlight of the Festival – and the Paolo Sorrentino film The Hand of God. It worked out extremely well.'
This year's Sydney Film Festival is bookended by a pair of highly anticipated features. Opening Night showcases the spirit of the Australian collaborative effort with a film that is the product of five directors and eight Western Sydney writers – Here Out West.
'It's a fantastic opening film for Sydney Film Festival,' said Moodley. 'It's going to be wonderful for the film team and even more wonderful for the audience.'
Closing Night sees the Australian debut of Wes Anderson's eagerly awaited The French Dispatch.
Moodley remarks, 'I think it's true cinema. It's something so meticulous, but also very clever and very funny. It's going to be amazing to see on the big screen at the State Theatre – I think everyone will leave with a very big smile on their face.'
THE HIDDEN GEMS
With 233 films from 69 countries in nine cinemas across two weeks, Sydney Film Festival audiences will be spoilt for choice, but there are some smaller films Moodley said movie-goers shouldn't sleep on.
'There's a film from the UK called Real, made by a director called Aki Omoshaybi. It's his first film and he's also an actor in the film. The film is made with a very small budget, but it has such spirit and energy – I think it's quite special.'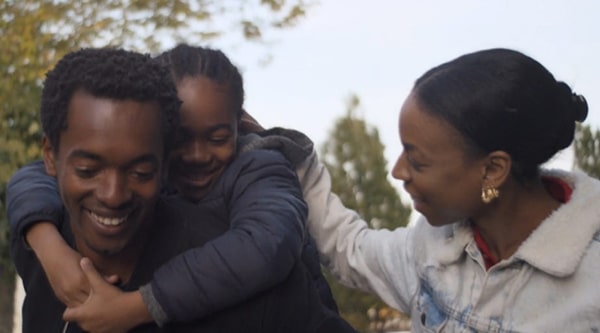 Prayers for the Stolen by Tatiana Huezo also impressed Moodley.
'It's a film that looks at the influence of cartels on a very small Mexican town, but does so in such an unusual way, in a mysterious way. It's a really impressive film by a director who I didn't know about before.'
Another film not to miss from Latin America is Simon Mesa Soto's Amparo.
'It's about a woman who returns home one day and discovers that her teenage son has been drafted and is about to be sent to a war zone where it's extremely likely that he'll be killed. It's about her desperate manoeuvres to try to save him. It's a devastatingly powerful film.'
SPECIAL PRESENTATIONS
A Festival highlight, the Special Presentations program combines iconic Sydney cinemas with highly anticipated films, including Bergman Island, the recreation of Archie Roach and the late Ruby Hunter's award-winning 2004 concert in Wash My Soul in the River's Flow, as well as this year's notoriously shocking Palme d'Or winner, Titane.
'I think many people are not going to take to it,' said Moodley, 'but some are going to really love it and I'm very happy to be able to show it.'
Moodley also recommends the new Jacques Audiard film Paris, 13th District, based on the works of graphic novelist Adrian Tomine.
'It's a wonderful film about young love, sex, and the complexities of contemporary Paris. It's funny and moving and tragic in parts. It's a really superb film.'
BEST OF THE BEST
Sydney Film Festival is known for its strong awards program, with films such as Australian drama The Drover's Wife:The Legend of Molly Johnson, the Tilda Swinton-vehicle Memoria, and Petite Maman, the latest film from director Céline Sciamma (Portrait of a Lady on Fire) all vying for the Sydney Film Prize.
New to the Festival this year is the Sustainable Future Award, which was won by Oscar-winning filmmaker Eva Orner's Burning. Described as 'really provocative' by Moodley, it's part of an impressive overall line-up in the documentary section.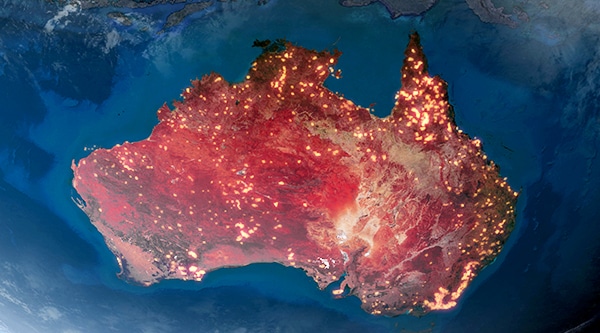 'I really urge people to watch all the films in the Sustainable Future Award, each of which looks at the repercussions of climate change in very different ways,' said Moodley. 'They're important films that should be seen and discussed.'
For those unable to attend in person, the Sydney Film Festival On Demand program is available to stream at home anywhere in Australia. Moodley says the reasoning behind its inclusion was simply 'another way to give people access to some really wonderful films.'
Sydney Film Festival On Demand is a bespoke collection offering 56 feature-length films and 13 shorts, which will be available between November 12 and 21.
Explore the full SFF program and book online at the website.
ScreenHub is offering readers the opportunity to win one of 10 double passes, redeemable for any session at Sydney Film Festival 2021. To enter, please email rewards@artshub.com.au with the subject line 'SFF tickets', and include your name and a mobile number by midnight, Monday 25 October 2021.