The Rose d'Or is an international television event with a European rather than a North American or even English sensibility. Just a nomination gives screenmakers an attack of the hiccups and winning will get them screaming in the street.
It is also true that Australia has trouble engaging with the arts on television – we simply don't have a tradition of solid series in which works about the arts are works of art themselves.
This year, the Rose d'Or for Arts went to Firestarter – the Story of Bangarra, directed by Nel MInchin and Wayne Blair, produced by Ivan O'Mahoney, co-produced by Nel Minchin, with Ivan O'Mahoney and Nial Fulton as executive producers through In Films for the ABC.
Read: Firestarter film vivid and important
The film has already shown/streamed across Australian festivals, and the international documentary circuit; it won the International Best Documentary Award at the Adelaide Film Festival in 2020 and the AACTA Best Documentary Award as well. It was nominated by directors, writers and editors at their respective annual awards – a rare trifecta.
Co-director Nel Minchin is wildly excited about the award, while executive producer Ivan O'Mahoney is celebrating in Holland. As Minchin said, 'It is amazing to have the film resonate on an international scale. It is a very Australian story but we really wanted it to find a broad international audience.
'When you make an arts documentary which reaches beyond an arts audience, and is engaging, it reflects the society we live in. They are usually the place where you can find the most challenging ideas – if you can find a way of telling the story, they are some of the most important films out there.'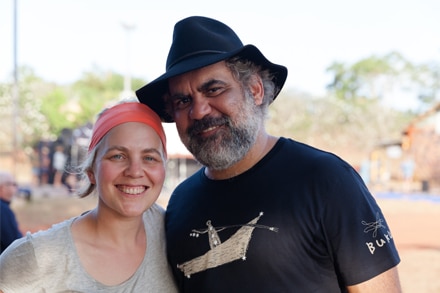 Check out a Q&A session on the film as part of the Sheffield Doc Fest 2021.