Matt Sloan, Genevieve Camilleri, Matt Everitt and Brian Cox of South Australian PDV studio Mr X have been nominated for an Academy Award for Best Visual Effects. They received the nomination for their work on 2020 release Love and Monsters. 
Directed by Michael Matthews and starring The Mazerunner's Dylan O'Brien, Love and Monsters is a 2020 monster adventure release that was filmed in Sydney from March to May 2019. The film follows Joel Dawson (O'Brien) who is separated from his girlfriend Aimee (Jessica Henwick) during an apocalyptic event that causes all cold-blooded creatures to mutate into giant monsters that decimate the human population. In the midst of the monster apocalypse, Joel searches for Aimee as he and the remaining humans struggle to survive against this new existential threat.
The film was well-received critically, and distributed via video-on-demand on Amazon Prime Videos on 16 October 2020, after its February 2021 theatrical release was cancelled due to COVID-19.
READ: Making Unreal short films with virtual post-production
Working with creature designer Andrew Baker of Weta Workshop, the team brought the film's titular monsters to life. Due to the relatively small budget, they used a creative combination of practical effects and VFX to achieve a skin-crawling outcome that has made waves internationally.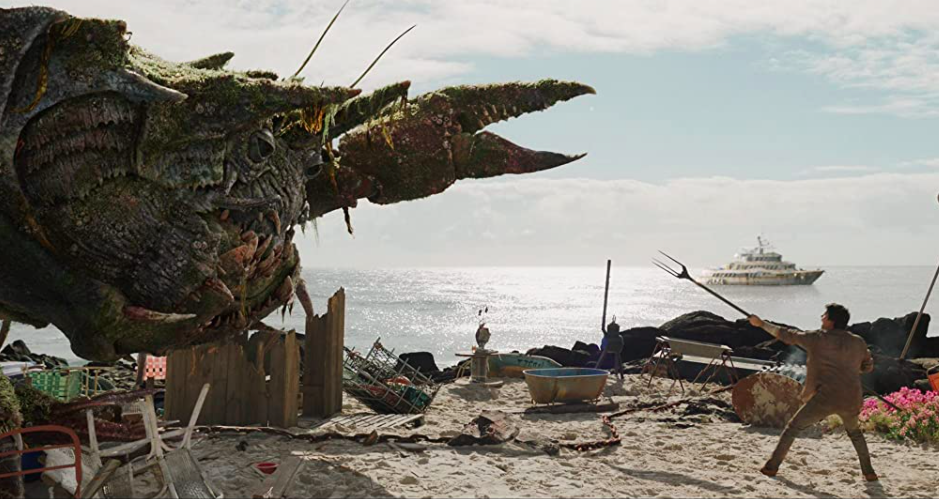 Hello handsome. Love and Monsters Image via IMDB
In an interview with befores and afters, Everitt said that limitations weren't 'a bad thing,' and actually helped the team look at different challenges in a lateral way: 'It just forces you to look back through everything you've done in your career and figure out those clever solutions to those quite complicated problems. And if it is doing something practically on set and that's the way to do it, rather than just saying, 'Oh, we'll just do it later in CG,' then great.'
Sloan also expressed pride in the outcome that the team achieved: 'During the shoot and post, there's probably b-roll of me saying, 'This is my favourite creature,' about every creature in the movie.'
The 93rd Academy Awards ceremony is scheduled to take place 25 April at both the Dolby Theatre and Union Station in Hollywood. Love and Monsters is available as video-on-demand through Amazon Prime Video.