Director Jennifer Peedom's sequel to the cinematic and musical collaboration Mountain didn't come about easily. With seemingly endless lockdowns, and a shot list spanning the rivers of some 34 countries, River is the result of much hard work and abstract thinking. Like its predecessor, River is a film that brings together an epic score by the Australian Chamber Orchestra, rich narration by acclaimed actor Willem Dafoe, and incredible drone footage of one of the world's natural resources.
We spoke with the director about the elements that went into making this film, as well as the anticipated reactions from flood-affected audiences.
The drone footage in this film is absolutely stunning – can you talk about how that was captured?
Well, one of the things we realised had happened in the years since we'd made Mountain was just how far technology had come with drones. There are also many more young, talented drone pilots around the world who are just getting out there and doing this amazing work. We began this film at the beginning of the first lockdown in Australia, and we suddenly couldn't go anywhere. So we started to reach out to these guys who are based all over the world.
We ended up making this film in a way that we had never expected to, by working together with all these cinematographers to get the footage we needed.
Probably my favorite drone shot in the whole film is this amazing 'proximity' drone shot, which flies incredibly close to the water's surface and tracks it plunging down a cliff, having been released from a glacier and joining the river below. That particular shot was done in Norway, by a Dutch drone pilot called Ralph Hogenbirk, who goes online by the name Shaggy FPV.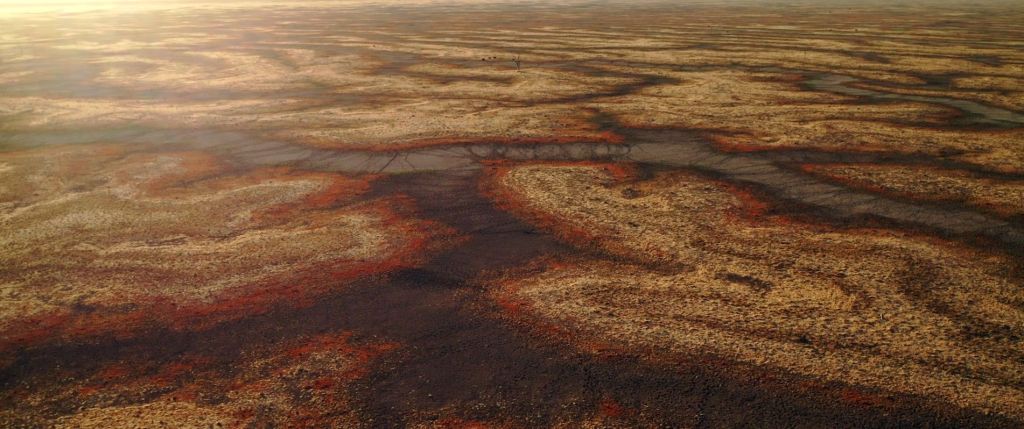 So lockdowns offered a chance for you to innovate?
I think we were really lucky in that Mountain had already come out and we had shot a lot of unused material for it. We had also collaborated with Renan Ozturk and team of cinematographers in Canada called Sherpas Cinema. They had introduced us to other great mountaineering cinematographers. But even then we needed to throw the net wider.
We were surprised at how often these people had seen Mountain and were excited to be involved in River. They were immediately on board with the the ideas and the messages of the film and the idea of it being a collaborative work.
It became this really lovely thing where we had this team of enthusiastic collaborators around the world who really cared about the world's rivers, like so many of us do.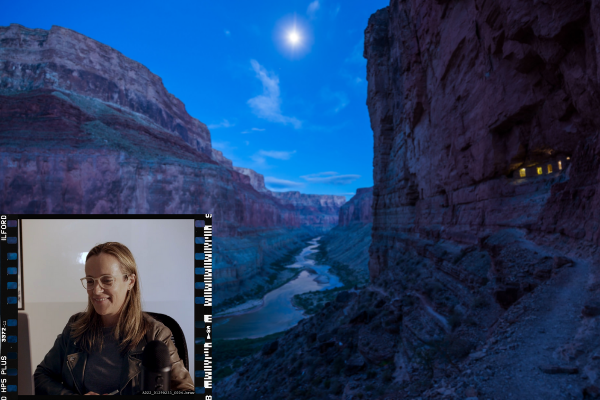 In some cases they were saying, 'Oh, I've shot this amazing thing on the weekend that you should have a look at', or 'I was in Iceland', and they would send us that footage. In other cases, they would go out specifically and shoot something for us. We gave them a really clear brief, and they would go off and get what we wanted.
There's no way you could ever go to the 34 countries that this film was shot in – even outside of lockdowns. We also worked with NASA photography, and in fact, we went to a particular artist who had been doing some really beautiful work with NASA Space photography, to tell the story of rivers from even higher above.
The higher you go, the bigger the story becomes. It was always about thinking differently, and figuring out where we need to position ourselves to best tell these stories. We had to think outside the box.
What purpose does the music serve in River, and how did your collaboration with the Australian Chamber Orchestra achieve that?
Like Mountain, music is a fundamental part of River. Mountain actually began life as a commission from the Australian Chamber Orchestra. So they approached us first, and the work [Mountain] exists as a concert as well as a movie.
That particular methodology found its way into River as well. So, you're not watching a normal documentary but rather sitting down in an immersive concert. That really dictated the way we made the film. You can't make a film with a whole lot of talking heads when you have this big classical work being performed in the background.
The score is made up of existing classical works that are arranged by Richard Tognetti, and then about 50% of it is original composition. So rather than us cutting to the classical music, it works more like the traditional way where the composer scores to picture.
There were three composers on the film – Richard Tognetti, the artistic director of the Australian Chamber Orchestra; Piers Burbrook de Vere, a really talented young composer that worked really closely with Richard; and William Barton, a wonderful Indigenous composer who's also a vocalist and an extraordinary didgeridoo player. He composed as well as performed a number of cues – in particular the very final cue, which is one of my favourites in the film.
And then we got really lucky because of the relationship the ACO has with with incredible Jonny Greenwood [of Radiohead]. They had commissioned from him a track called Water some years earlier. It was an obvious choice to include that in a film called River. So that's how we ended up with Jonny Greenwood score in the film. They then also agreed to let us use a particular Radiohead track called Harry Patch, which is used to really beautiful effect in the film.
Read: Film Review: River is a visual spectacle
Willem Dafoe is an interesting voice over choice – how did you bring him onboard?
When we were deciding who would narrate Mountain, I delayed the decision because I just really didn't want it to be token. It was the film the Australian film The Hunter that made me think of Willem for Mountain. It was something about the earthiness and unpretentiousness of his voice – it has a particular quality.
It's like one of the instruments in the film. When Richard Tognetti first heard it, he said, 'Ah, it's like, it's like a cello'.
And for River, because we had all of the same collaborators back again, I just felt like it needed to be to be Willem again. He's just one of the loveliest, easiest people to work with, and again he was keen. Except this time we didn't do it in person. Last time, I was in Rome and recorded with him over there. Whereas this time he was filming in Atlanta, so we did the whole thing via Zoom in a studio.
It turned out beautifully, because we already had this shorthand, and he's just a delight to work with.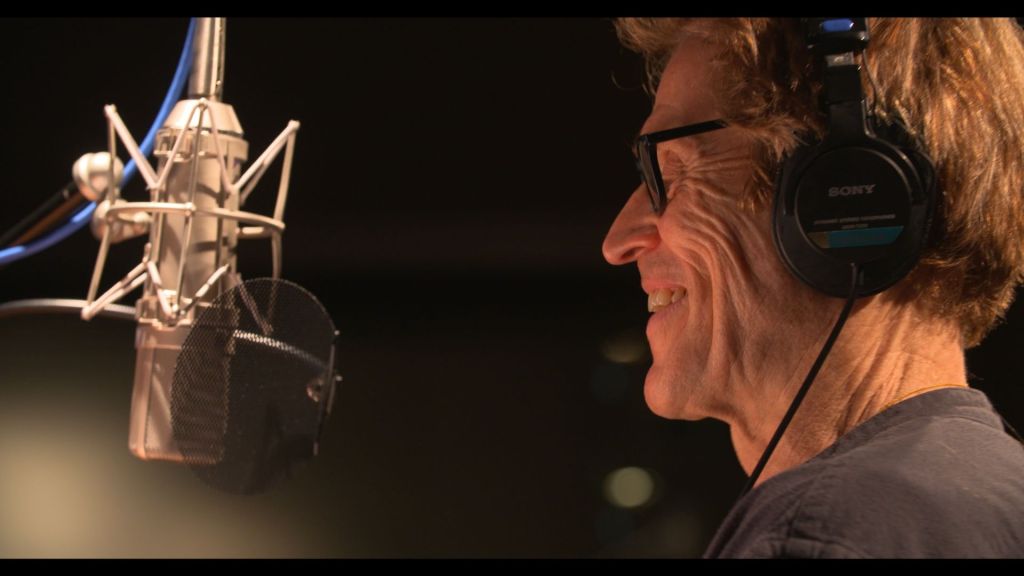 In the editing suite, there must be hundreds of shot choices – are you letting the music dictate, or going by instinct?
I have to give a shout out to our editor Simon Njoo, and also our assembly editor Christine Cheung. I've developed of real process with editing over the years, because I think in documentary, particularly, when you're dealing with this volume of footage, it's really important to to keep fresh eyes.
It's hard for an editor not to just drown in the material. So writing is a very big part of editing a project like this. It all comes back to to structure, and aiming to be clear about what you're saying first, then figuring out how you're going to tell that particular story visually, but also musically, and then the actual narration becomes part of that as well.
In this particular instance, we worked in chapters, and it was a huge amount of footage and research – and the co director, Joseph Nizeti, was totally instrumental in that process.
He actually used to work with the ACO and so he and I got to know each other through making Mountain. He's a really talented filmmaker. We would accumulate all of this footage, work it into chapters and then work with Christine our assembly editor to whittle it down and figure out the best shots that would tell that story.
And oftentimes, we would feed that over to Richard Tognetti, to get his musical input, and then that would come back. Often that would change the piece of music, which then changed the editing, and the length of the scene and all of these things. It's a kind of an unusual way of working, but we developed a good system with it.
How do you think people will react to a film about our waterways, especially considering the recent floods in QLD and NSW, not to mention elsewhere in the world?
It's so sad for so many people. And yet, the government still allows developers to build on floodplains while we're seeing these floods become more and more frequent. It will be interesting to see how audiences react to it for that reason. I'll note that it takes such a global point of view, this film, and it doesn't speak to any specific rivers, specific regions, specific floods or anything like that.
I think we do understand that the worship of waters is practiced by millions of people, and that rivers mean so much to all of humanity in different ways. But one of the things we realised in making the film was just how many works of art deal with rivers – whether it be literature, poetry, movies – so many of these have 'river' in their title, more so than any other landforms.
So we instinctually understand that rivers are an important part of our existence, and this film asks us to look at that, and takes us back to our first interactions with rivers, when we used to revere them.
Humans have reached a tipping point where our attempts to control rivers have begun to backfire. And it is probably a good moment to look at the bigger picture, and to think about the ways that we are interacting with rivers. I think it's timely.
River is released in cinemas on 24 March. To find your nearest screening, head to the Madman website.