Australia has selected the Australia/Afghanistan co-production When Pomegranates Howl as the official submission for the Best International Feature Film at the 94th Academy Awards to be held in 2022. This adds to increasing awards conversation around a quiet child-centric film that feels especially relevant as the world fears for the people of Afghanistan.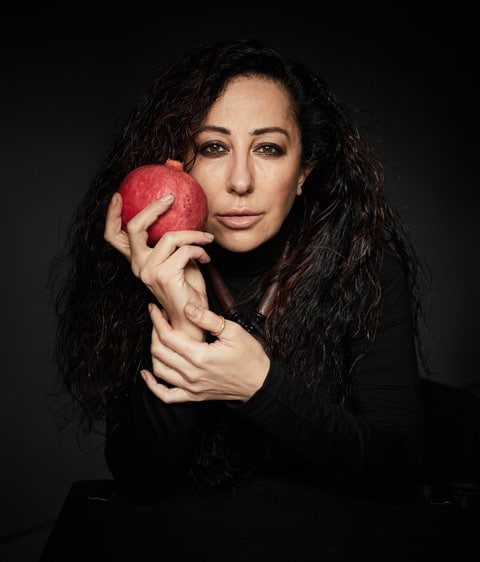 When Pomegranates Howl is the second feature film written and directed by Iranian-Australian filmmaker Granaz Moussavi, who made My Tehran for Sale in 2009.
A graduate of AFTRS and Adelaide's Flinders University, Moussavi immigrated to Australia from Tehran with her family in the late 90s and since that time has distinguished herself as a contemporary poet, film director and screenwriter.
When Pomegranates Howl is an anti-war drama inspired by true stories and shot on the streets of Kabul in Afghanistan. It was partly funded by the Adelaide Film Festival and post-produced in Adelaide, where it premiered at the Adelaide Film Festival in October 2020. Seeing it there, our reviewer, Travis Akbar, called it a quiet but 'stunning' film and admired the central performance of the untrained child actor.
Read: Film Review: When Pomegranates Howl is stunning
The film follows Hewad, an irrepressible nine-year-old boy (portrayed by Arafat Faiz), who hustles on the streets of Kabul – selling everything, including pomegranate juice as protection from the evil eye. When an Australian photojournalist befriends the boy and starts documenting his life, Hewad is hopeful his luck may finally be changing.
Earlier this month the film also garnered a nomination in the prestigious 2021 Asia Pacific Screen Awards for Best Youth Feature Film. Winners will be announced on November 11 at the APSA Ceremony on the Gold Coast. You can watch Moussavi's response to the news of the APSA nomination in the video below, which is just as relevant to the Oscars news. She said she was especially appreciative because:
'…we are living in a world where most stories in our industry are open to excessive entertainment, and increasingly there's more and more focus on bombastic storytelling. So it's very important to have platforms such as APSA that see cinematic sophistication beyond just big productions and regards alternative cinema stories that need to be told and cinema that matters.'
'I'm hoping it will open the film to wider audiences who will hopefully relate with the film, especially these days as the whole world is witnessing such horrific and radical news from Afghanistan.'

Granaz Moussavi on the hearing of the APSA nomination.
'This nomination is especially important for me because I'm hoping it will open the film to wider audiences who will hopefully relate with the film, especially these days as the whole world is witnessing such horrific and radical news from Afghanistan. And this film is very much about inside narrative and stories of people of Afghanistan and especially children stuck in such severe circumstance.'
Australia has submitted films for the Academy Award for Best International Feature Film since 1996. These are chosen by a committee of industry professionals convened by Screen Australia. The Academy hands out the award annually to a film produced outside the US containing primarily non-English language dialogue, thus we see films like Rodd Rathjen's Buoyancy and Benjamin Gilmour's Jirga submitted in recent years. As of 2021, fourteen Australian films have been submitted. Samson & Delilah made the shortlist for the 82nd Academy Awards and Tanna was actually nominated for the 89th. So although it's a big deal for Pomegranates to be submitted for the 94th ceremony, it's just the start of the process.
Distributed in Australia by Bonsai Films, When Pomegranates Howl will next be seen at the 2021 Sydney Film Festival along with a late November preview season in Sydney and Canberra, prior to a select theatrical release in the first quarter of 2022.
For more on Granaz Moussavi
A special virtual panel event Filmmaking in Hostile Environments moderated by Professor Peter Greste, will see Moussavi joining the discussion alongside Shawkat Amin Korki, Rachel Leah Jones and Sam Ho on how filmmakers navigate the politics, logistics, and challenges of filming in politically unsafe environments. From cultural restrictions, war zones, protests, or working with politically or culturally sensitive material, panellists will share their experiences from the frontline. The virtual event will be presented at the 3rd Asia Pacific Screen Forum on Friday November 12 at 3pm and more information can be found here.