Ade Djajamihardja knows what it's like to have a thriving, successful media career and then to lose it all, after suffering a massive stroke in 2011.
What he didn't expect was how difficult it would be to come back to an industry he had known and loved all of his life. And he needs the support of the screen industry to make some changes for others in his situation.
'I don't believe that anyone in our industry means to be ableist,' Djajamihardja says. 'No one sets out to actively exclude or offend 20% of the population. But it happens all the time. I have seen first-hand that even progressive, well-meaning organisations can get it wrong.'
Djajamihardja's career began at ABCTV where he worked on iconic shows like Countdown Revolution and The Big Gig. He later became CEO of Ten on Ten Pictures and Enfiniti Productions in Malaysia and co-produced Puteri Gunung Ledang (A Legendary Love), 2004 – at the time the biggest historical feature film in Malaysia's history.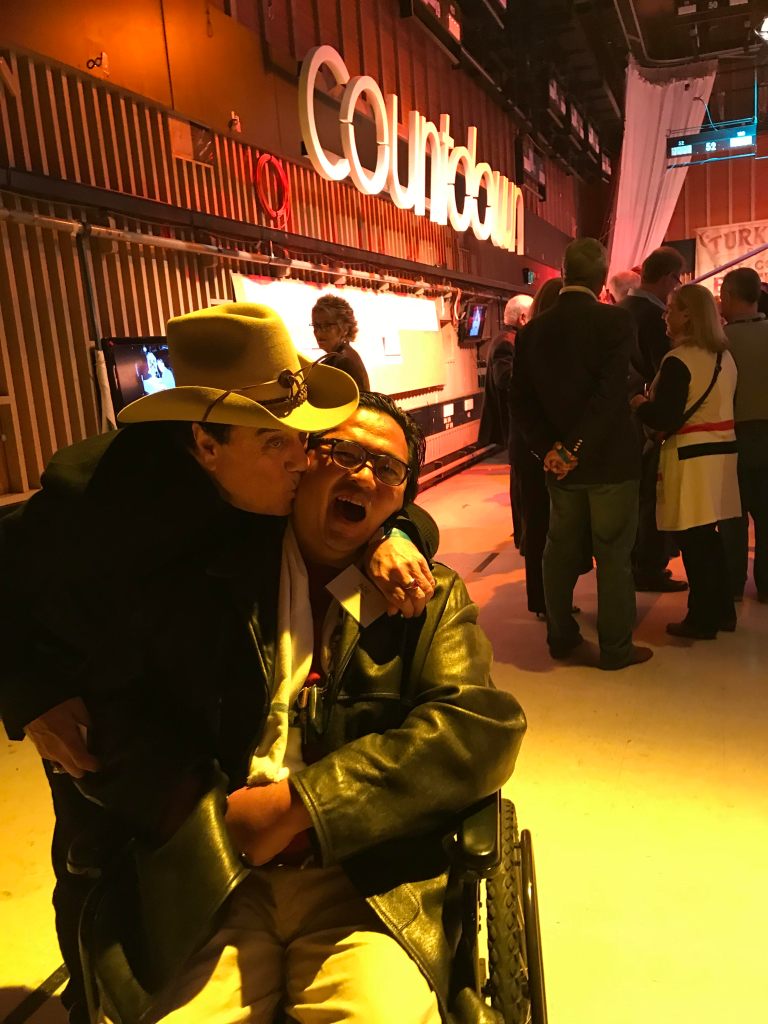 His re-emergence to the business six years after his stroke made him realise many uncomfortable truths about his new place as someone with a disability. And he saw how it was almost impossible for others in the same situation to get work. Prejudice, ignorance and plain disinterest stymied much of their efforts.
He quickly realised he was best placed (with his partner in life and in business, Kate Stephens) to do something about it. The Disability Justice Lens (DJL) project was born and finds a home with their company A2K Media – along with a slate of programs made by people with disabilities and their fellow professionals.
They have persuaded almost every funding body in Australia and others to back their project with a significant budget and they're well on the way to building an online education platform to enable people in the screen industries to hire more creatives who have disabilities.
Their major partner is Screen Australia (as a recipient of the Screen Australia Enterprise Business & Ideas funding). Film Victoria is the major film state funding body, with further support from Screen NSW, Screen Queensland, South Australian Film Corporation and Screen West. Independence Australia and The University of Melbourne, through the Melbourne Disability Institute and AFTRS, are also backing the project.
Djajamihardja says it's now the screen industry's turn to help provide crucial information to ensure its success. There is very little statistical information available and the project has commissioned the University of Melbourne to thoroughly research the screen industries with a survey, which is currently open and closes on 21 March.
'I think we all know intuitively that Disabled people are the most underrepresented group in the screen industry,' he says. 'However, having substantive data quantifies and strengthens a case for progressive change and motivates members of the screen industry to action towards equity and inclusion for Disabled people in this industry.'
The survey is aimed at those working in the screen industry and those with the power to hire and it's designed to give an idea of how well the project has performed after it has been launched.
'We would like to hear from Disabled and Non-Disabled people working in the Australian screen industry in any capacity,' Djajamihardja says. 'Your views are important and will help us to get a clearer idea of what the current status is and what is required to work towards equity and inclusion.'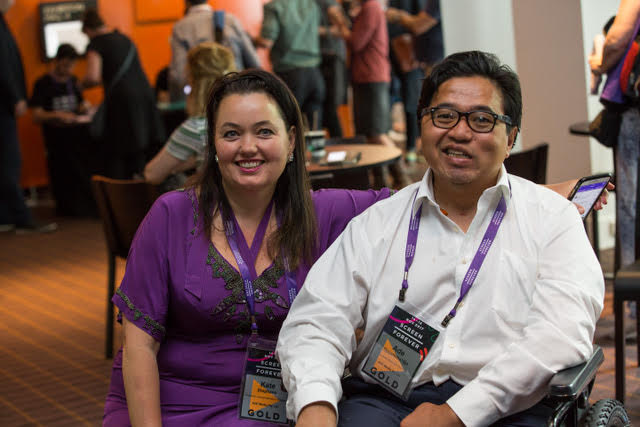 At the same time, DJL has commissioned leading Online Education learning specialists, Savv-e to work with them to deliver a state of the art education platform which will be launched around the world.
It will heavily feature comedy (Djajamihardja's main production interest) and will entertain while providing fantastic information and support to help bring about meaningful change.
It is an ambitious project. One not attempted on this scale before.
There are also plans to continue with a supported online community, encouraged to enact practical and useful change – alongside a disability data base to make crewing easy.
'In order to succeed, this project relies not only on our champions but on the whole industry re-educating itself. I don't think there's anyone in this industry who wouldn't, at the very least, pay lip service to the benefits of diversity for our industry. This is a legacy project which could transform the way we work and the stories we tell, and we need as many powerful and respected people in our industry to be behind us.'
Djajamihardja just wants people to shelve their apathy and embrace the survey so the work can be the most appropriate possible. Besides, he knows how much people with disability can contribute to creating powerful stories.
His company, A2K Media, has already produced the series Tales from the Crips, and The Wheelhouse, a live performance comedy show from the 2021 Melbourne International Comedy Festival which will be screened on both the SBS main channel and on demand this year.
'People aren't used to seeing Disabled people who are empowered or talking about sex or even being horrible,' he says. 'We have totally got away from the stereotypes where Disabled people playing are only playing a role that is either the inspirational hero or the victim.
'I had a fantastic team alongside me for both shows, including our cheeky and charming disabled and non-disabled cast, including both experienced comedy legends and emerging talent, and incredibly experienced and talented directors. Isn't that half of producing, get a great team together? Kudos to them. They are the stars!
'A realistic, holistic view of humanity better embraces and amplifies the idea that we all have value. I continually experience a plague of ableism and I'm determined to eliminate the soft bigotry of low expectations. Capturing your views in this survey is just the start. Please fill it in now and share with your peers. All answers are anonymous.'
You have until 21 March.
The Disability and Screen in Australia survey is open now and closes on 21 March 2022. Visit the survey.
Denise Eriksen is Co-Founder of Media Mentors Australia and the company is consulting to A2K on the DJL project. She also worked with Ade Djajamihardja back in his earlier days at the ABC.