Creatives working in the screen industry are not alone in feeling unseen and unheard during these past two years. As we continue to dodge more coronavirus curveballs, it's important not to lose heart and use this time of uncertainty to continue to chip away not just at our creative projects, but at our 'personal brands' (even if you baulk at that term) so we're ready to step into the limelight when the director finally calls 'action!'
Karen Eck, the founder of The Power of Visibility (POV) masterclass, says that even in big organisations, the power of visibility always starts with the individual, no matter what level they're at or stage in their career.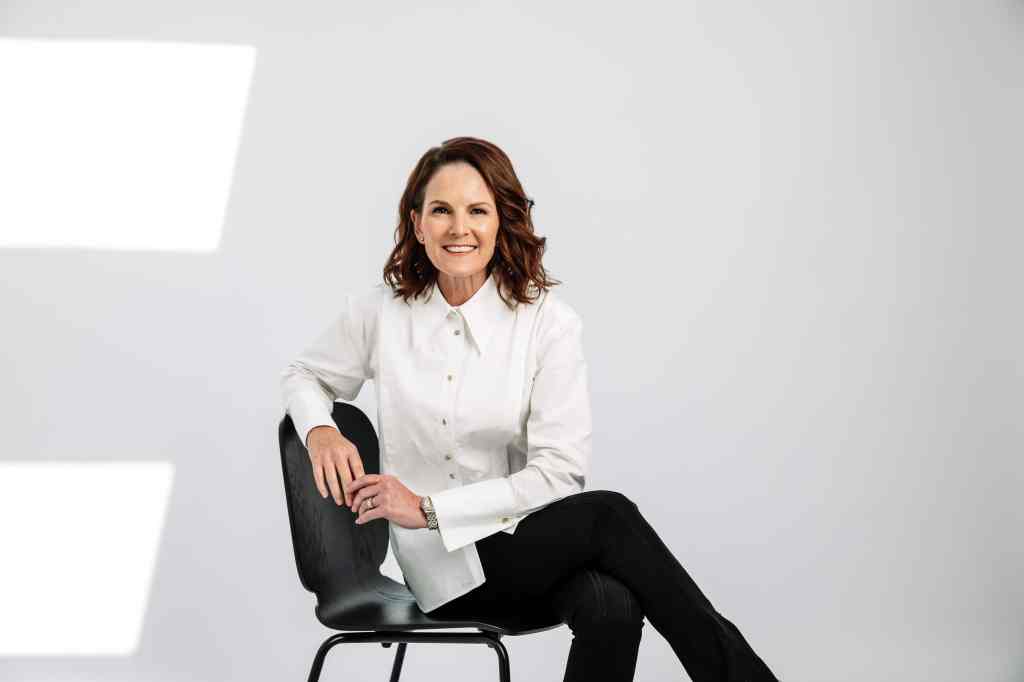 'Everyone can make a positive contribution. If everyone lifts each other up and highlights each other's achievements, it lifts the profile of the entire organisation to achieve its business outcomes. While it's hard to plan ahead when there is continued uncertainty in the air, it's important to keep working away on your brand. Get all your ducks in a row and be 'brand-ready' for when opportunities arise.'
At the same time, Eck says it's okay to switch off sometimes, for strategic recharges, as long as you're not permanently hiding your light under a bushel.
Eck says that a culture of visibility is how an organisation promotes itself from the inside out. 'Culture stems from an individual's mindset and how they think about themselves. It's also reflected in a person's own barriers. They may feel uncomfortable about putting themselves forward. Often people blame their personality type; they say they're shy, introverted or feel overwhelmed. The good news is there are solutions and strategies for overcoming those barriers. They can work proactively on what I call a 'visibility plan' that gives them a structure and ideas for what they can realistically achieve. We explore their ideal outcomes for them personally, as well as for the organisation.'
'Often people blame their personality type; they say they're shy, introverted or feel overwhelmed. The good news is there are solutions and strategies for overcoming those barriers.'

Karen Eck
The Power of Visibility masterclass were started specifically to help mid-career women in the screen industry and Eck says she's been pleased with how the program has been developed and extended to all types of industries and organisational levels, from event coordinators to CEOs. 'What's exciting is when participants realise how visibility impacts everyone. If teams work together, they can achieve objectives that positively impact the bottom line. The psychological benefits of everyone feeling heard and seen is not only good for an individual, it has wonderful benefits for the organisation and industry as a whole.'
Read: Branding yourself: what's your user experience?
Eck says the past two years have been especially challenging in terms of visibility. 'Sometimes we can't help our given circumstances. A lot of people have had no choice but to be invisible; they've had to put their work aside while they've cared for elderly relatives or supervised home-schooling. But now I think everyone's looking forward to 2022 when visibility will be more important than ever.'
YOUR VISIBILITY PLAN FOR 2022
Take Stock
Review your career history, achievements, and successes. You may be more skilled and experienced than you credit yourself.
Think ahead
Work on your personal 'visibility plan'. Add professional, personal and any other milestones coming up the next 12 months. This could include finalising a script, a film premiere, an industry conference, pressing 'send' on a PhD thesis, a work anniversary, or even moving to a new house. A visibility plan helps focus your attention and energy and avoid a sense of overwhelm.
Less is More
Pick ONE key area to focus on per quarter. Reverse engineer the tasks and add key deliverables to the Plan. Pick the most appropriate platforms for personal and brand communication. You don't need to be on all social media – be selective.
Be the Tide
If you feel awkward putting yourself forward, focus first on lifting others around you. As the old saying goes: a rising tide lifts many boats. Before you post or share something on LinkedIn ask yourself: is it engaging, informative, entertaining and most importantly, does it add value?
Be Brand-Ready
Update the essentials. Have a well written bio. The POV Bio Formula is a helpful structure: one line, one para, 400 words. Use it for yourself, your project and your organisation. Update your images (get together with friends or colleagues to share costs; or talk to your marketing manager to schedule new executive team photos). Get on or update LinkedIn (use your new bio and image) and make it easy for people to find you. Once you're brand-ready, put it away in the top drawer and forget about it. Get on with your work.
Turn it OFF for a while
It's okay to disappear, go underground to focus on your creative endeavours, to think and reflect. We can't be 'on' all the time. Taking a breather will help your mental and physical health.
Turn it UP
Choose your time to resurface. Do it when you have something to say or share. Know WHY you are stepping into the spotlight. Whether it's launching your project, your program, your new brand, presenting new research. Put purpose at the heart .
Who is in Your Corner?
Keep these people close. They support you through the ups and downs and enable you to push forward, be brave and keep perspective. They celebrate your successes.
Don't Lose Heart
Australians love and need the arts. During the pandemic, nearly three-quarters of Australians (73 per cent) sought out artistic and cultural goods to improve their mood and quality of life (Australian Institute, 2020). Keep working on your creative projects and use your new-found quiet time to get 'brand-ready' for when the time is right.
Read: Three killer mistakes women make in promoting their work