If you're a regular ScreenHub reader, you may have enjoyed the opinion pieces and reviews from diverse writers that we've published in the last 18 months.
These were brought to us by Ana Tiwary, an extraordinary connector of people and ideas, and the founder of Diversity in Australian Media (DAM), a large proactive Facebook community working to make our media better.
In March 2021 it was announced the ScreenHub initiative had expanded to ArtsHub, and, thanks to the support of Diversity Arts Australia, a call was made for pitches from diverse writers, especially those of colour, covering a variety of subjects. The focus was to be on systemic issues within the arts or screen sector and we were especially interested in pieces offering not only critique, but ideas and solutions.
Fifteen of these pitches have now been selected. They will be edited and published across ArtsHub and ScreenHub in the coming months and the writers will be paid, of course. We hope to raise their profiles and enrich their professional writing experience, but also want to delight our readers with these fresh takes on the arts.
As Lena Nahous, Executive Director of Diversity Arts Australia, said in March, there is an absence of arts critics and arts writers from diverse backgrounds.
'A lack of opportunities for culturally diverse reviewers and journalists in the Australian arts and screen sectors impacts the articles that are written, ultimately affecting the lens through which the works of creatives of colour are reviewed.'
Speaking personally, as ScreenHub's project editor on this initiative, I'm excited to work with these writers. I've been challenged, enlightened and inspired by the pieces brought to me so far by Ana and her selectors, including curator Katrina Irawati Graham, Rhianna Malezer, Shirley Pierce and Sukhjit Kaur Khalsa.
Here are the names of the writers selected for the fifteen pieces. One will be co-authored. Congratulations to them all!
Ayebatonye Abrakasa
Anastasha Boado
Gloria Demillo
Lamisse Hamouda
Tasnim Hossain
Jessica Magro
Ljudan Michaelis-Thorpe
Naavikaran
Muhib Nabulsi
Matthew Nguyen
Lucia Tuong Vy Nguyen & Reina Brigette Takeuchi
Guillermo Pablo Martin Sepulveda
Geetanjali Sharma
Emma Sullivan
Pearl Tan
Selector Shirley Pierce, said of the list: 'It was difficult to pick just fifteen voices out of the many calls for action that I had the honour to read. For me, one theme coursed through every single submission, "In diversity, there is unity."'
Announcing the list, Diversity Arts Australia's Lena Nahlous said: 'Global and local conversations about systemic racism over the past 18 months have highlighted the exclusion of First Peoples, people of colour, migrants and refugees from the creative sectors, including from spaces like arts criticism and review. This modest initiative proactively addresses the predominantly monocultural art criticism space by providing opportunity for writers from significantly underrepresented backgrounds. Diversity Arts is very proud to be a partner with Diversity in Australian Media and ArtsHub/ScreenHub on this significant initiative.'
Ana Tiwary added: 'I am grateful for the strong partnership with Diversity Arts Australia and ScreenHub/ArtsHub to be able to create a platform to amplify the voices of brilliant writers on diverse topics that cover music, dance, film, TV, theatre and the arts sector as a whole. These articles will not only highlight systemic challenges but also offer pathways for positive change. I urge everyone to read and share these articles far and wide, so that together we can work towards making the arts a welcoming, safe and vibrant community for everyone.'
Our first article, 'Pasifika Pride', by Jessica Magro, will be published next week. A first-generation Samoan-Australian, Magro has written a beautiful personal piece about rediscovering pride through the recent APRA success of Pacific Islander rap and hip hop artists.
---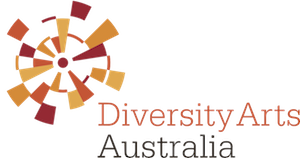 This initiative is supported by Diversity Arts Australia, made possible through funding from Create NSW and Australia Council for the Arts.
---