The Australian Academy of Cinema and Television Arts (AACTA) announced this morning it would establish the Brian Walsh Award for Emerging Talent, thanks to a generous sponsorship from Nicole Kidman.
The award aims to 'discover and nurture' the next generation of Australian actors, while paying homage to the late Brian Walsh (1955-2023), an Australian actor who left a lasting impact on the entertainment industry, both in Australia and internationally.
Kidman shared a long-term friendship with Walsh, beginning at the infancy of her career, working on the acclaimed series Vietnam (1987) and Bangkok Hilton (1989).
'Brian Walsh played an important and influential role in the careers of many, including my own,' Kidman said. 'I considered him family and for that reason I approached AACTA with a view to creating a legacy in his name worthy of Brian's long and substantial career.'
The AACTA Brian Walsh Award for Emerging Talent will focus on individuals who are in the early stages of their acting careers. In the fine print, that looks like actors with less than five years of professional, credited experience. Entrants must be over 18 years of age and cannot have previously been nominated for an AACTA Award, excluding the AACTA Award for Best Short Film.
Read: The New Look: Ben Mendelsohn is Christian Dior in Apple TV+ series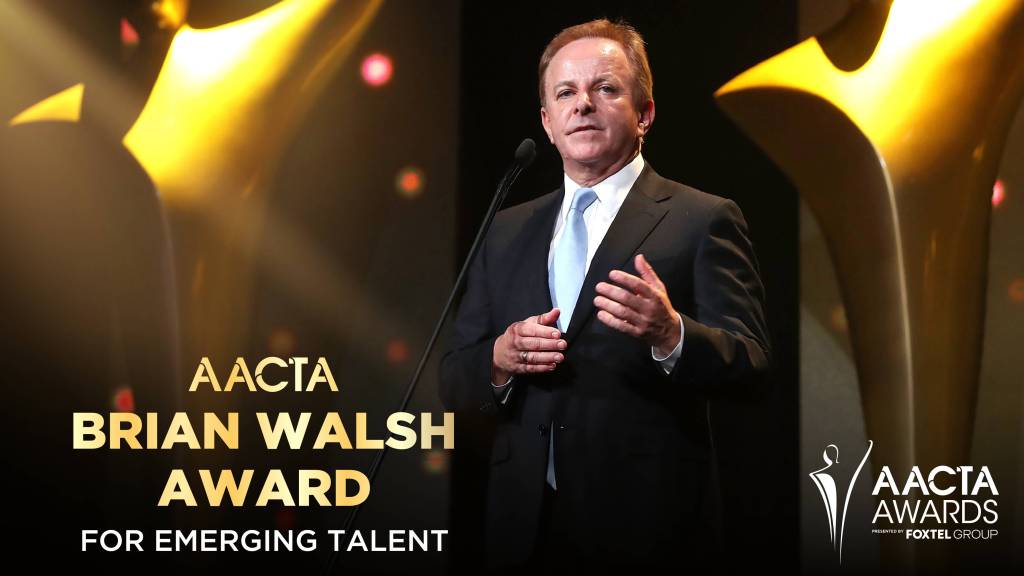 The recipient of the AACTA Brian Walsh Award will receive $50,000 towards their career development, contributed by Nicole Kidman. The Award recipient will also get career support, substantial exposure and recognition through AACTA and its partners.
The judging panel is led by Culture Editor-at-Large of The Sydney Morning Herald and Melbourne Age Michael Idato, with Communications Consultant Jamie Campbell, Actor Rob Collins, Head of Scripted Fremantle Carly Heaton, Chief Content and Commercial Officer at Foxtel Group and Managing Director of BINGE Amanda Laing, Senior Vice-President of International Co-Productions and Development at CBS Studios Lindsey Martin, Casting Director Kirsty McGregor, Director/Producer Unjoo Moon, Director/Producer/Writer/Actor Leah Purcell and Actor/Director Pamela Rabe.
'We are incredibly grateful for the generous contribution from Nicole,' said AACTA CEO, Damian Trewhella. 'Nicole's longstanding friendship with Brian and unwavering support for emerging talent embody the spirit of this award. It's an honour to be able to pay tribute to Brian. This award not only celebrates the dedication and passion of emerging actors but also symbolises a commitment to shaping the future of Australia's screen industry.'
'Brian dedicated his personal and professional life to identifying, nurturing and mentoring young and emerging talent across the creative industry,' said Chief Content and Commercial Officer at Foxtel Group and Managing Director of BINGE, Amanda Laing. 'Many of these people became his lifelong friends and have gone on to have stellar careers in Australia and on the global stage. This is a very generous commitment from Nicole to honour Brian's legacy with the next generation of talent and we are forever grateful.'
For more information about the AACTA Brian Walsh Award and the Australian Academy of Cinema and Television Arts visit aacta.org.