CinefestOZ Film Festival (25 – 29 August) gets our vote as the festival most likely to run as normal, with the South Western Australian fest happening in the safest state around. Exactly how many of the non-WA filmmakers be will be able to attend the premieres of their films remains to be seen.
The opening night film is pretty safe, with the WA-made surfing documentary Facing Monsters, directed by Bentley Dean and produced by Chris Veerhuis, having its world premiere in Margaret River.
The full 2021 film program has just been announced, with 270 film and event options. There are 17 world premieres, four Australian premieres and 34 WA premieres. These will largely happen at in-person screenings, taking in 35 venues throughout the Insta-worthy South West region, from Busselton to Bunbury and Margaret River-Augusta. Alongside the films themselves will be food, wine and art experiences. This is, after all, an event supported by Tourism WA.

Now in its 14th year, and boasting the richest feature film prize in the country ($100,000), CinefestOz showcases Australian films across feature, documentary, shorts and experiential releases.
Nadia Tass has been announced as chair of the jury this year for the CinefestOZ Film Prize. The four finalist films competing are: Here Out West, Nitram, River and The Drover's Wife The Legend of Molly Johnson. The winner will be announced on Saturday 29 August at the Gala Night celebration. The prize was not awarded in 2020, due to the pandemic, but previous winners include H is for Happiness (2019), Jirga (2018), and Ali's Wedding (2017).
Nadia Tass also has a film premiering at the festival, the documentary Oleg: The Oleg Vidov Story, 'telling the story of one of the Soviet Union's most celebrated actors, Oleg Vidov, who was blacklisted, threatened with death, and forced to defect to the West.'

CinefestOZ's Industry Program takes place 26 – 28 August, with both online and in person talks, workshops and networking opportunities. Stay tuned for more coverage of this.
Read: West Coast Visions finds 2021 team for low budget feature chance
CinefestOZ CEO Malinda Nixon said: 'It's an incredible time in Australia to be hosting a film festival, and we're so proud of our team and the South West community for pulling together such an impressive lineup of premieres, events and workshops.'

'We've proven before that our festival is adaptive, and this year will be no different. We have a program filled with innovative storytelling, unique voices and immersive events that will surely cater to anyone with an interest in cinema. Hosting in-person screenings, filmmaker Q&As and Gala Night celebrations, some of which can be streamed online to a global audience, is just one way we've expanded and grown from previous years.'
CINEFESTOZ PREMIERES
Here are some of the premieres and films at CinefestOz, with synopses taken directly from the media release:

Girl Like You, an emotive and powerful documentary from WA producer Cody Greenwood, celebrates its World Premiere at CinefestOZ. Directed by Frances Elliott and Samantha Marlow, the film follows the six-year journey of Lauren and Lewis, as they navigate Lewis' medical transition to change genders, moving pronouns from He to She, and becoming Elle. The premiere will host a red carpet arrival and insightful filmmaker Q&A after the screening.

Star Dreaming, a stunning creation from WA writer, director Perun Bonser alongside Prospero Productions, will host its World Premiere and screen every day throughout the festival. A magical odyssey through time and space, two children explore the mysteries of the Universe from the world's oldest living culture and its largest radio telescope. This is an incredible immersive experience not to be missed.

Akoni, directed, written and produced by Australian filmmaker Genna Chanelle Hayes, explores the social and cultural struggles of a Nigerian refugee in Australia. This highly anticipated drama will celebrate its World Premiere as the Opening Night film in Augusta.

Big Deal celebrates its World Premiere at CinefestOZ. Written by and starring comedian Christiaan Van Vuuren, with direction by Craig Reucassel, this documentary serves as a wake-up call on the frightening extent to which money has infiltrated politics.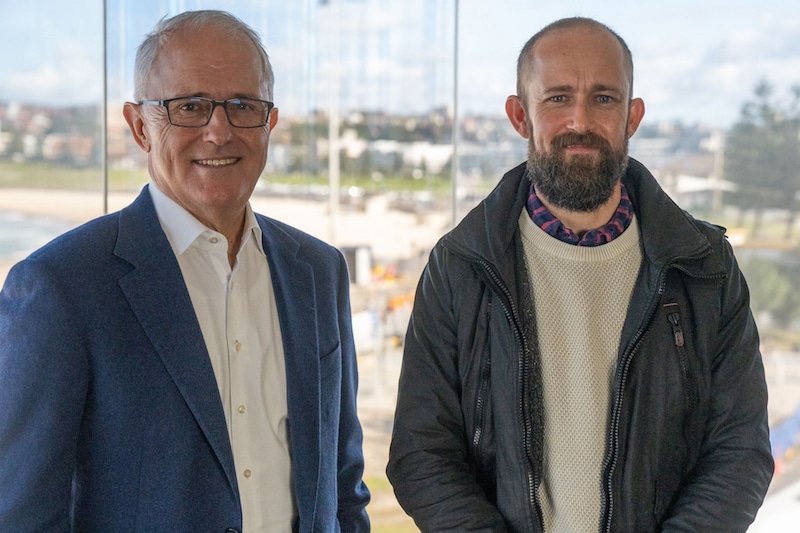 Iggy & Ace, an Australian premiere at CinefestOZ Film Festival, explores friendship, addiction and recovery through the eyes of two queer friends. This WA webseries from director and writer AB Morrison, director Monica Zanetti and Perth producer Hannah Ngo combines dark and witty characters with diverse and complex storytelling.

Under the Volcano charts the incredible rise and fall of AIR Studios Montserrat, the recording studio at the centre of the pop universe in the 1980s, and features interviews from some of the most influential recording artists at the time.

Off Country follows the lives of seven Indigenous students as they leave home to spend a year boarding at Geelong Grammar School in Victoria. The documentary combines their personal observational storytelling and interviews to canvas a broad range of issues, directed by John Harvey and Rhian Skirvin.

The World Premiere of The Fort, from producer Shaynna Blaze. Directed by Carly Anne Kenneally and Jess Kenneally (the latter penning the screenplay), the film explores one woman's struggle with family violence, as she tries to shelter her son from the harsh reality of their lives.

At Bunbury's Opening Night event at Grand Cinemas is the romantic comedy Love You Like That, written and directed by Eric C. Nash. There's also the World Premiere of Ruby's Choice at Margaret River's HEART, and Poppy, a New Zealand production, is another touching story featuring a rebellious young woman with Down Syndrome who has big ambitions for her future.
Homespun had its crowd-pleasing World Premiere at CinefestOZ Albany earlier this year and will screen again, now for South West audiences. Actor and writer Bec Bignell spearheaded this local production that shines a spotlight on the authentic lives and relationships in rural communities.
The 2021 CinefestOZ Film Festival in Western Australia runs 25 – 29 August.