Key art is the face of your project. It's the imagery used to sell a film or TV series in just a few seconds. The pictures, words and messages in the poster, thumbnail are meant to grip viewers and make them want to find out more.
What mood do you want to create? What's the genre? Who's the talent selling the story? How do you craft a sticky campaign that stands out in a crowded content marketplace? Australian feature films especially need all the help they can get.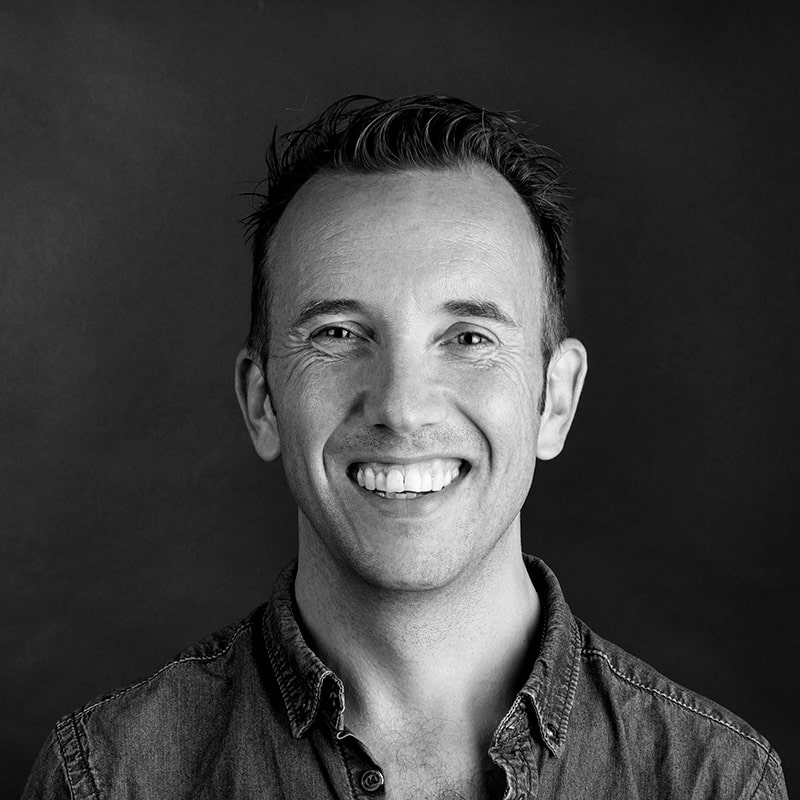 Demi Hopkins is artistic director of Sydney-based creative services agency Carnival Studio, which has been making key art for nearly two decades, including successful campaigns for Ladies in Black, Wentworth and Dirt Music. If there's one message Hopkins wants to drum into Australian screen producers it's this: think about your marketing as early as possible. And by early, he means long before you get on set. Ideally six weeks before.
'We've been producing posters for local films for almost 19 years now,' he says on the phone to Screenhub. 'And we have had this recurring problem of being brought in on the project after the film is finished. It's incredibly frustrating because you are given a limited hard drive of images, and then have to go and retroactively mould your concepts around what's available. So much effort goes into making the films but when you try to sell them, the marketing has often been added on an afterthought and the campaign can't do it justice.'
Read: Branding yourself: What's your 'user experience'?
With this in mind Carnival has launched a free and easy no-nonsense guide to creating engaging marketing materials. Yes, it's a marketing exercise for Carnival, admits Hopkins, 'but it's also altruistic because we want to see the industry do better and for productions to reach their full potential.'
There's serious information in the guide, which was created after a survey of Australian film and television producers about the challenges they see in the marketing and key art process. The results are referenced in the guide and reported in full on Carnival's site.
For example, 45% of producers surveyed said that budget constraints not allowing for special shoots hindered them from marketing activities during production. Worryingly for key art creatives, 26% of producers strongly agreed with the statement that 'Until the film or show is made we don't know what it will look like so we don't want to commit too early to specific concepts or marketing directions.'
'So much effort goes into making the films but when you try to sell them, the marketing has often been added on an afterthought and the campaign can't do it justice.'

Demi Hopkins
The guide also draws on advice from veteran professional stills photographers like Ben King, Jasin Boland, Mark Rogers and John Stiavis, and from EPK/BTS photographer Mark Rodgers, who says:
'…producers should bring in their EPK/BTS/social/stills teams well before they commence production and hopefully in the early stages of pre-production. I know that resources and funds are limited for EPK/BTS/social, but with clear planning in pre-production those resources will be better spent. I want producers to think of us as not outside the film making process but as part of the process, part of their team. EPK and BTS footage will always have a place in the marketing of a film or TV show, but questions and footage need to be targeted to a campaign that has been thought out in pre-production. For example, is it necessary to talk to every head of department or every cast member? And could some of these be done as a quick stand up, vox pop style, on set pertinent to a scene that has just been shot?'
Not having enough money is always going to be a problem. But even within micro budgets, it's the planning and strategic capturing of good imagery at the right time that makes all the difference.
Here are some of the marketing basics
Plan early. A best practice timeline starts six weeks before production
Gain buy-in from all your stakeholders
Communicate well to everyone involved, especially the unit photographer and the gallery photographer!
Budget adequately
Schedule special key art photographic shoots on set when key cast are present
Gather a good series of clean plate assets and atmospheric photography (photos of the location without actors to be used later in composite images)
Hire a good creative agency
Key Art checklist
Draw the viewer's focus to a visual clue, central, cast member, film title or tagline, using lighting, body, positioning, eye-line and colour
Sow seeds of intrigue
Create a sense of dynamism and movement
Maintain consistency of lighting throughout special shoot
Push the creative boundaries
Visually express a specific action or concept about the film
One important piece of feedback Hopkins received was around including such dedicated photo shoots as line items in budgets. 'Not to denigrate Screen Australia, but a big complaint from photographers especially is that there's never enough budgeted for them to do their job properly. Some of the guidelines for filmmakers from Screen Australia are a bit loose and might say $5000 for a special shoot, and so where it should be a bracket because that's not taking into account hair and makeup and hire, there's just the photographer's fee. I've had a number of people say it's just not realistic and there needs to be more industry education around budgeting and how much this costs.'
Hopkins says he hopes the guide will be a useful starting point offering advice for a best case scenario, especially for emerging producers and also for film producers across Australia. 'I've had a lot of people from across the industry thank me, because there's been a lot of frustration around these issues of trying to market things without good imagery, and it's really important that we start having better conversations around marketing, and have them earlier in the process.'
Download here for the free Practical Guide to Great Key Art [PDF]