Paul Trefry is an animatronics artist and the director of Creature NFX Workshop. You might recognise his recent working making Percival the pelican for Storm Boy (2019). He has also worked with major film directors such as James Cameron, Angelina Jolie, Russell Crowe, Ridley Scott and Baz Lurhmann.
Paul's career started in 1984 when he enrolled in a Graphic Design Course at Randwick TAFE in NSW. After completing the course, he travelled to England, where he spent time working at Jim Henson's Creature Shop, Bob Keen's Workshop at Pinewood Studios, and creating sculpture with artist Ron Mueck.
This trip steered Paul's career in the direction of Film and Television, and the manufacture of animatronics and models.
So you want to be an animatronics artist?
Can you tell us a bit about who you are and what you do?
My name is Paul Trefry, I'm the director of a company called Creature NFX Workshop, located at Canal Road Film Centre in Leichhardt, Sydney. I started the company in 1986, building animatronics, models and creatures for film and television. I'm also an internationally recognised, multi-award winning hyperrealistic artist working in the field of sculpture.
What does being an animatronics director involve?
Animatronics are basically machines that are designed to do specific movements. We are generally contacted by a film producer and sent designs of what they want the animatronic to look like. Then we talk to the director about what the animatronic is required to do, and how he wants to shoot it etc .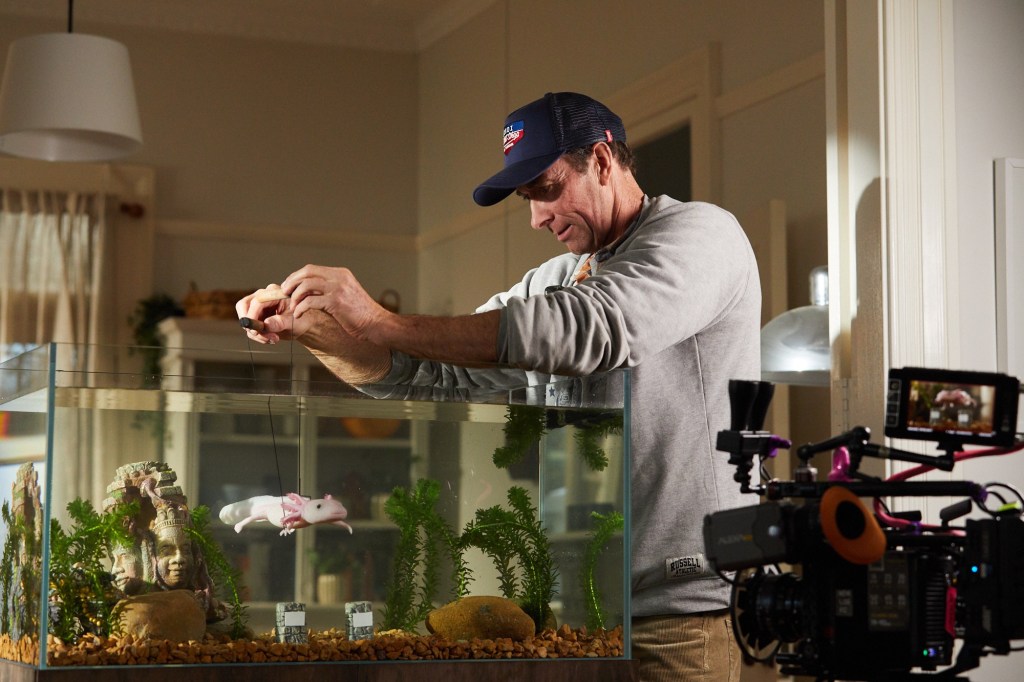 How did you get into this line of work?
I actually fell into the industry by accident, after finishing a Graphic Design course at Randwick TAFE in 1985. During that course I would make models as part of the course for projects, once I had finished the course a fellow student was working at an advertising agency and contacted me in regards to making a small model for a print ad. I did the job and thought, 'I could do this for a living!' and so it started. The animatronics came into the picture a few years later.
What piece of advice or philosophy has held you in good stead throughout your life and career?
Always be humble.
Nobody likes an arrogant wanker.
Everyone is amazing at something, and it can take some time to work out what that is.
What's your top tip for anyone wanting to get their foot in the door?
The best advice I can give someone wanting to get into the industry, is to build up a folio of your work that includes things you have made at home. Then try and get as much on the job experience as possible, because there are many ways to do one job, you just need to work out which one is the best for your application.
Find out more about Paul's work at the Creature NFX Workshop website.
Would you like to be profiled for the Screen Jobs series? Contact the editor at ScreenHub.