The ABC has revealed its lineup for 2022, across drama, comedy, factual, news, documentary and kids shows.
You can watch the whole upfront video presentation here if you're so inclined. A fun drinking game would be to imbibe every time the words 'connecting', 'connected' or 'connection' are used. Aunty's charter is to serve all Australians and show something for everyone, hopefully all at once.
As ABC Managing Director David Anderson said in the release: 'In 2022, the ABC has something for everyone, with our personalised digital services, led by ABC iview.'
The nostalgic idea of the whole family sitting down to watch the box together (even if it's on catch-up) is appealing, and the ABC actually does a great job of making programs, especially in comedy and light entertainment, that draw audiences across age groups from grannies to tweens. Speaking personally, shows like Gruen, Mad as Hell and Hard Quiz seem to work well when nobody wants to sit up at the table for dinner and those old faves are back for more seasons in 2022, with Mad as Hell reaching its astonishing 14th outing.
Public interest journalism and trusted news coverage is at the heart of the ABC, and one of the reasons why it is constantly attacked by those in power. With an election inevitable for 2022, iconic election analyst Antony Green will be big man on campus as he covers his twelfth election. Other regulars like Annabel Crabb, Virginia Trioli, Michael Rowland and Stan Grant appeared in the Upfront, along with a promise of a new series focusing on South Asia.
DRAMA
In drama, the big shows on offer in 2022 include Mystery Road: Origin (where the charismatic Mark Cole-Smith takes over the role of Detective Jay Swan from Aaron Pederson). This season heads back in time to 1999 and the hometown mystery that made the enigmatic and troubled Indigenous detective the man he is.
Also heading back in time to the 1970s, is Micanical Media and Fremantle's Barons, a drama about surfers who turned their passion into big business, starring Sean Keenan (Glitch, Puberty Blues), Jillian Nguyen (Clickbait) and Ben O'Toole (Amazing Grace). Shot in NSW and created by Michael Lawrence (Bra Boys) and Liz Doran (Molly, Please Like Me).
Significant Others is another Fremantle production for the ABC. Billed as 'a bold new psychological relationship drama' that asks what happens when a key member of a family suddenly disappears, the six-part series is created by award-winning writer Tommy Murphy (Holding the Man, Devil's Playground). Other writers include Sue Smith, Louise Fox, Niki Aken, Blake Ayshford and Vonne Patiag.
Savage River, produced by Aquarius Films, is 'an intriguing murder mystery set in regional Victoria, starring Katherine Langford (13 Reasons Why), with all six episodes directed by Jocelyn Moorhouse. The TV series is co-created by writers Belinda Bradley, Franz Docherty and lead writer Giula Sandler (Murders at White House Farm and Glitch), with Aquarius producers Angie Fielder and Polly Staniford also joining the writing team. Developed and commissioned by the ABC, worldwide rights for the 6-part crime drama have been acquired by Dynamic Television.
Jocelyn Moorhouse is also setup director for Troppo, the 8-part crime series staring Nicole Chamoun (Fighting Season) alongside Hollywood veteran Thomas Jane (The Expanse). Created by Yolande Ramke (Cargo, The Haunting of Bly Manor), Troppo is based on Australian author Candice Fox's bestselling novel Crimson Lake, Troppo is shot in Queensland and follows disgraced ex-cop Ted Conkaffey (Jane), confronting his traumatic past alongside Amanda Pharrell (Chamoun), an eccentric PI with a disturbing criminal past. Troppo is an EQ Media Group and Beyond Entertainment production in association Renegade.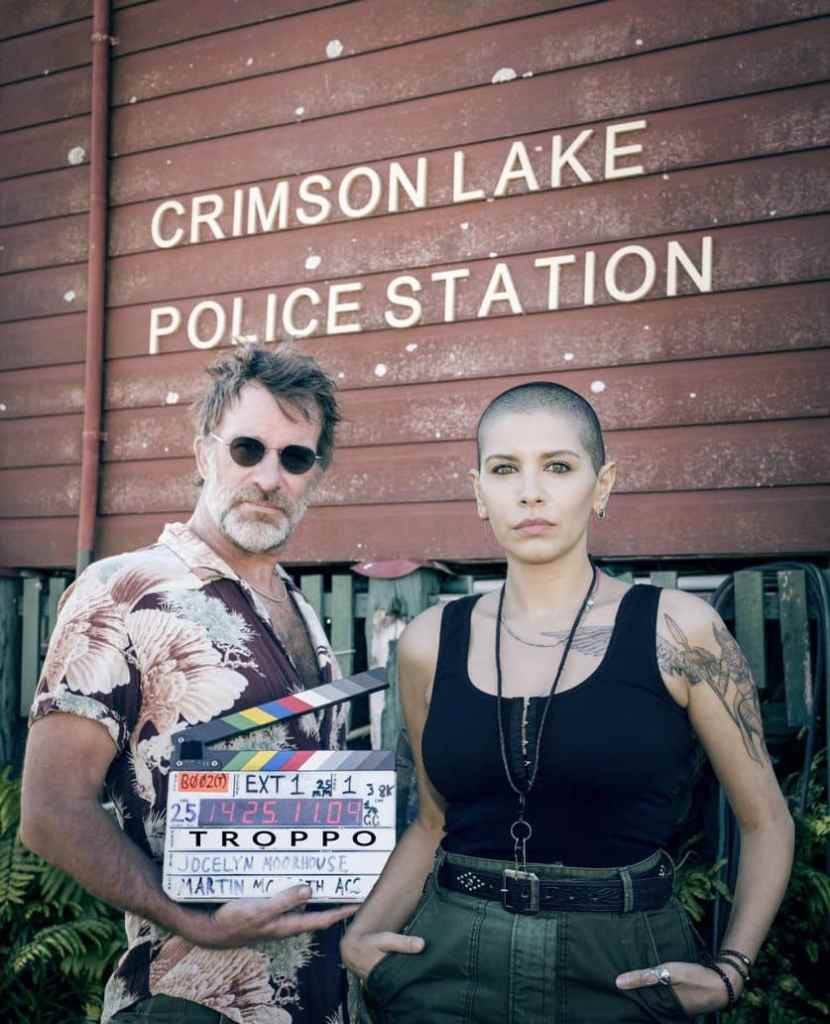 COMEDY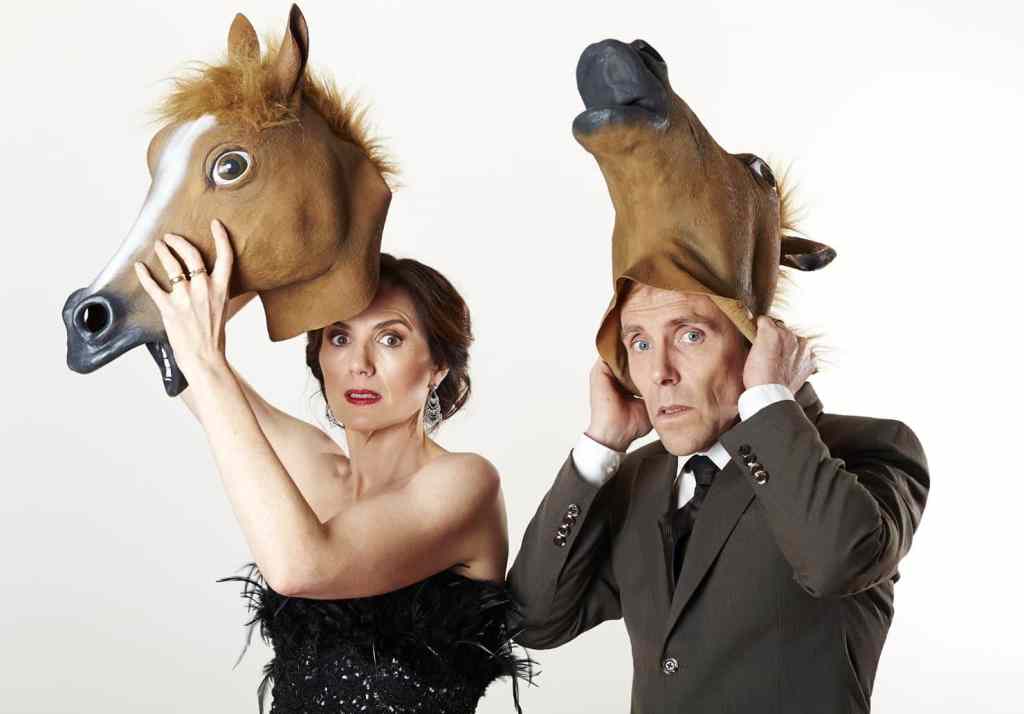 Musical comedy plus history could go very right or very wrong. Billed as the world's first documentary you can dance to, Stories from Oz, written by The Chaser's Chris Taylor and Andrew Hanson, is 'an irreverent comedy documentary series where six of Australia's most defining stories are retold as musicals'. Perhaps it's not the first of its kind in the world, however, as Stories from Norway on SBS has a similar wacky format.
Produced by Princess Pictures, and moving between real interviews, satire and musical numbers, the stories include Schapelle Corby, Princess Mary Donaldson, Tampa, and that time when Barnaby Joyce wanted to euthanise Johnny Depp's pet dogs, Pistol and Boo. There's also the saga of Melbourne's not-so-iconic Southern Star, the Ferris Wheel that never seemed to turn.
Kitty Flanagan will don the brown pantsuit again for a second series of her award-winning sitcom Fisk, set in a suburban law office.
A second season of Aftertaste is also coming to the ABC, with Erik Thomson and Natalie Abbott reprising their roles as the dysfunctional Uncle and Niece chefs working in the Adelaide Hills.
Read: Something warm in the middle: the grist of Gristmill
Summer Love is an 8-part anthology comedy series produced by Wayne Hope and Robyn Butler's Gristmill, featuring 8 stories set in one holiday house. The writing teams for the episodes are: Nath Valvo and Jayden Masciulli, Kodie Bedford and Bjorn Stewart, Kate Mulvany, Patrick Brammall and Harriet Dyer, Nazeem Hussain, Alison Bell, and Miranda Tapsell and James Colley – and Butler and Hope, of course.
NATURE AND DOCUMENTARY
The ABC is very excited about Ithaka: A Fight to Free Julian Assange, a standalone documentary by Ben Lawrence, about the fight by Assange's father, Julian Shipton, to free his son. The documentary premiered at Sydney Film Festival with this synopsis:
'After Assange was arrested at London's Ecuadorian embassy in 2019, his Victoria-based father stepped into the legal, political and media fray. Joined by Julian's fiancée, Stella Moris, 76-year-old Shipton lays out the situation to journalists, often sounding eerily like his detained son. In early 2021, the UK verdict on whether to extradite Julian to America collided with a pandemic and the US presidential election. As the crusade heats up, Shipton battles on, challenging misconceptions with quiet patience and remarkable composure. Filmed over two years across Europe and the UK, this powerful documentary from Lawrence (Hearts and Bones, SFF 2019) and Julian's brother/producer Gabriel Shipton (Emu Runner, SFF 2019) cleverly encompasses the manifold aspects of a singular campaign. With original music by Brian Eno.'
Ocean love affairs include Ningaloo with Tim Winton, Southern Ocean Live hosted by Hamish Macdonald and Dr Ann Jones, and Meet the Penguins.
Community spirit will be on display in Rebuilding Mallacoota (working title), while actor Miriam Margolyes sets out in her van to discover if Aussies can still get a fair go in Miriam Margolyes Australia Unmasked.
Tony Armstrong seeks to understand the science behind the special bond humans have with our canine companions in A Dog's World.
LIGHT ENTERTAINMENT
Julia Zemiro will host the final series of Julia Zemiro's Home Delivery, while Annabel Crabb steps into the hosting role in the new series of Tomorrow Tonight, with Charlie Pickering and Adam Liaw.
Instead of Old People's home for 4-Year Olds, we're going to see Old People's Home for Teenagers; and 'Australia's favourite family', the Ferrones are back in dress-ups for a new series of the immersive history reality show, Back in Time for the Corner Shop.
KIDS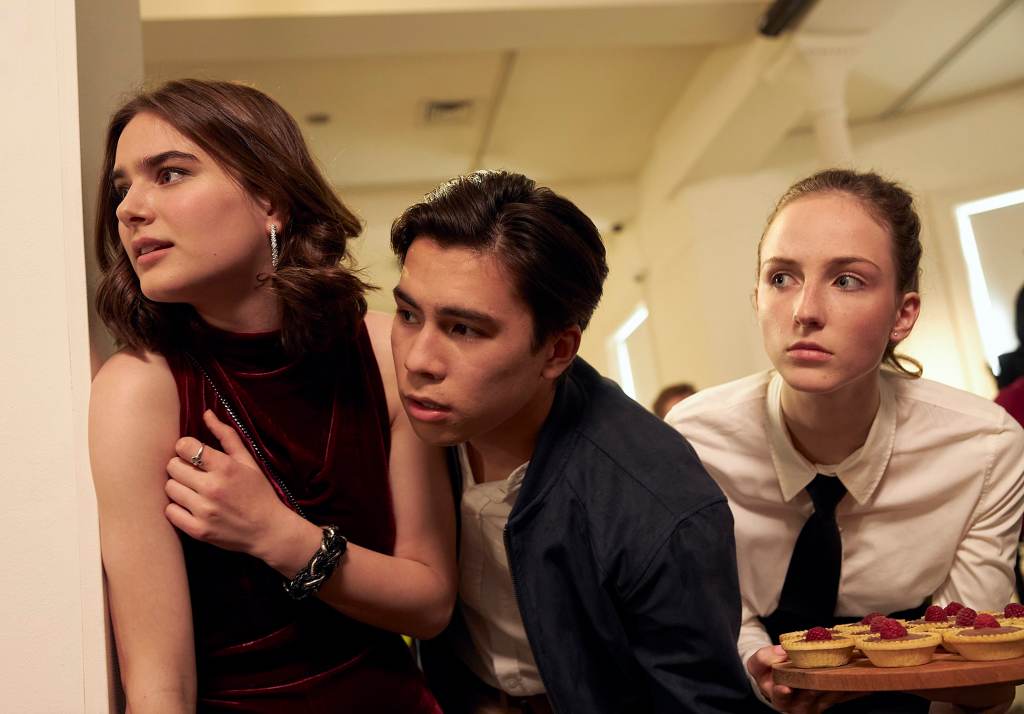 Of course there will be more Bluey, Playschool, Little J and Big Cuz, and other regulars, but littlies will also get a brand new live puppet show, Beep and Mort, produced by Adelaide's Windmill Pictures and based on the Windmill Theatre's award-winning show. The mixed media series for ABC kids is directed by Rosemary Myers (Girl Asleep) and designed by Jonathan Oxlade.
Tweens get MaveriX, Born to Spy and The PM's Daughter.
There's also a second series of the groundbreaking trans teen show First Day.
Read: Julie Kalceff on First Day, trans representation and Hulu deals
ARTS
There's nothing high-falutin' in the ABC's extremely accessible-looking arts lineup, though Whitely on Trial, based on Gabriella Coslovich's Walkley Award-winning 2018 book about suspected art fraud looks classy.
Namila Benson returns with a new series of Art Works, while comedian Jimmy Rees introduces artists who work in miniature with Tiny Oz.
Singer Natalie Bassingthwaighte hosts Space 22, BBC Studios first locally-created original format for the ABC. The 6-part series is billed as an 'exploration of the impact of art and creativity on mental health', where the singer follows individuals with mental health issues as they take part in an experiment to test whether creating and participating in art can be healing, with the impact measured by Australia's Black Dog Institute.
Spotlighting Australia's feminist art history, The Exhibitionists will be hosted by Mandy McElhinney, Bridie Carter, Bessie Holland and Veronica Milsom.