Judy Malmgren was a teacher, a horselover, a finance manager, a production accountant, a producer and a writer. She was a key figure in Media World, the production company which developed a practice in children's animation along with feature films and adult television. The company is probably best known for The Silver Brumby, which became a children's feature and then an animated series.
The story of the wild mountain horse was written by Elyne Mitchell, and travelled to Media World via her friendship with Judy, who first saw how the prose series could work on the screen. She remained involved with The Silver Brumby through all its versions.
The news of her death is devastating. Media World has given us permission to publish the announcement on Facebook. The comments are a roll call of a community. Judy Malmgren is part of the practical vision of the Australian screen sector, far from the red carpets and the headlines, and we hope that her spirit lives on.
She was 65 years old. As her friend Kelly Lefever wrote, 'So swift and sad your passing, and way too soon'.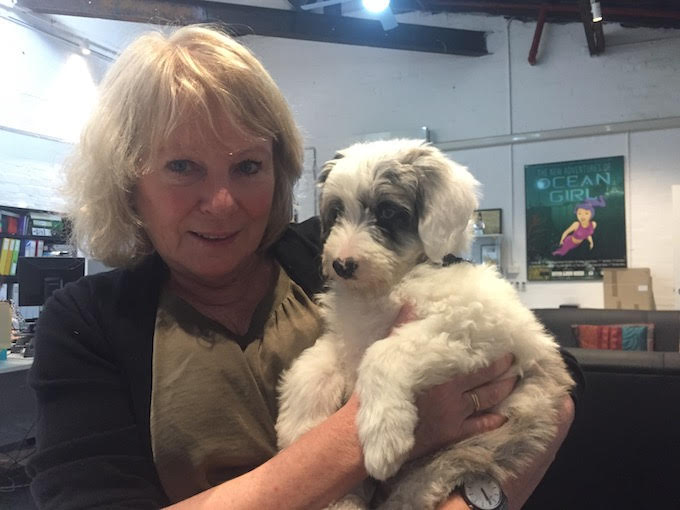 Here is Media World:
'It is with great sadness that we share the news that following a short illness our partner at Media World for over 32 years, Judy Malmgren, passed away suddenly last week. Judy passed peacefully, with her sister Barb, brother David and sister in-law Anna Maree by her bedside.
Prior to joining Media World, Judy gained a Bachelor of Education and taught Secondary School Art and Ceramics for twelve years rising to Art Department Co-ordinator. Judy came on board Media World as a partner in 1988, a move that proved to be pivotal as she encouraged the company to acquire the rights to make the film of the classic children's novel The Silver Brumby.
As Media World's resident Silver Brumby expert and close friend of the author Elynne Mitchell, Judy oversaw and wrote the stories for the company's first animation venture, the 39 part animation series of The Silver Brumby. She also story-lined the company's second animated series, The New Adventures of Ocean Girl.
Judy shared Executive Producer, Associate Producer and Financial Manager credits on all of Media World's feature films and TV series including John Callahan's QUADS!, Dogstar, The Circuit, Stone Bros, The Flamin' Thongs, Dogstar-Christmas in Space and most recently co-production seasons of The Strange Chores with Ludo Studios and 3 seasons of Little J & Big Cuz with Blue Rocket Productions for Ned Lander Media.
All of us at Media World are devastated by the loss of our dear friend and colleague. Our love goes out to all her family, friends and many work associates. Judy will be sorely missed.'