My interview with actor Georgie Stone and director Maya Newell comes hot on the heels of the local premiere of the new documentary The Dreamlife of Georgie Stone at the Sydney Film Festival and shortly after its world premiere at Tribeca Film Festival on 9 June.
Spanning 19 years, The Dreamlife of Georgie Stone tells the story of Georgie, an Australian transgender teen as she helps change laws, affirm her gender, finds her voice and emerges into adulthood.

Told through intimately accessed footage as well as a trove of beautiful home-shot video, it is a portrait of a remarkable life told as a study in memory, glimpsing significant moments of joy, triumph and adversity.
The film's director Maya Newell (Gayby Baby, In My Blood It Runs) collaborated closely with Stone as the actress emerged into adulthood, and more recently said goodbye to Ramsay Street after being a regular on Neighbours since 2019. on that show, Stone played Mackenzie Hargreaves, the first (and only) transgender character on Ramsay Street.
'I am thrilled to be launching this powerful story of strength and love especially after the election results which show a clear embrace of diversity and care,' Newell said.
'After six years of this collaborative partnership with Georgie, we are proud to finally share Georgie's story with audiences at the Sydney Film Festival, Tribeca and then globally on Netflix. I know that people are going to learn so much from Georgie and her family as I have and I am excited about the conversations we will be able to lead that celebrate transgender people in all their brilliance and diversity across the world.'
Read: Maya Newell: Don't be afraid of doing things differently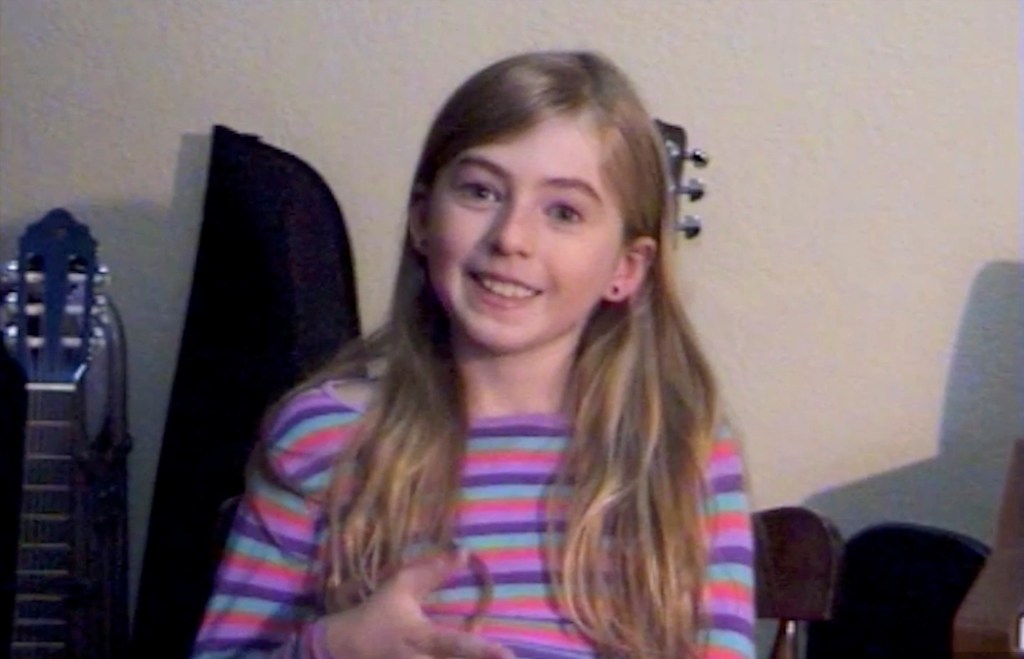 The 30-minute film will release globally this September, via Netflix, with an accompanying impact campaign by Transcend Australia.
'For me, this film is about taking the power back. To have agency over my story, for the first time in my life, has been such an empowering experience,' Stone said.
'In Dreamlife, I want to portray my journey from a kid who felt so isolated and alone, to a young woman who is finally asserting control over her life, her body, her story. I want to show people the importance of a supportive family, and what that can do for a trans person.
'I want people to see the trans experience as not black-and-white, but nuanced and multi-faceted. It's lonely and difficult, but also euphoric and beautiful too. There are times we want it to all go away, and times we are so proud to be ourselves we could explode! And most of all, I want other trans people to see that they have a future.'
Read: TransAthletica: the new TikTok series interrogating gendered sports
We chatted to Georgie Stone and Maya Newell about the film's origins and the positive impact they hope to have on audiences everywhere.
Georgie, The Dreamlife of Georgie Stone captures 19 years of your life, which is basically your whole life. How do you feel about your childhood & teenage journey being made public like that?
GEORGIE: It's both an exciting and nerve-wracking experience. I'm keen to have this documentary out in the world because I hope it can help people. Hearing and seeing other people's experiences are a great way of fostering empathy. But it's also incredibly exposing.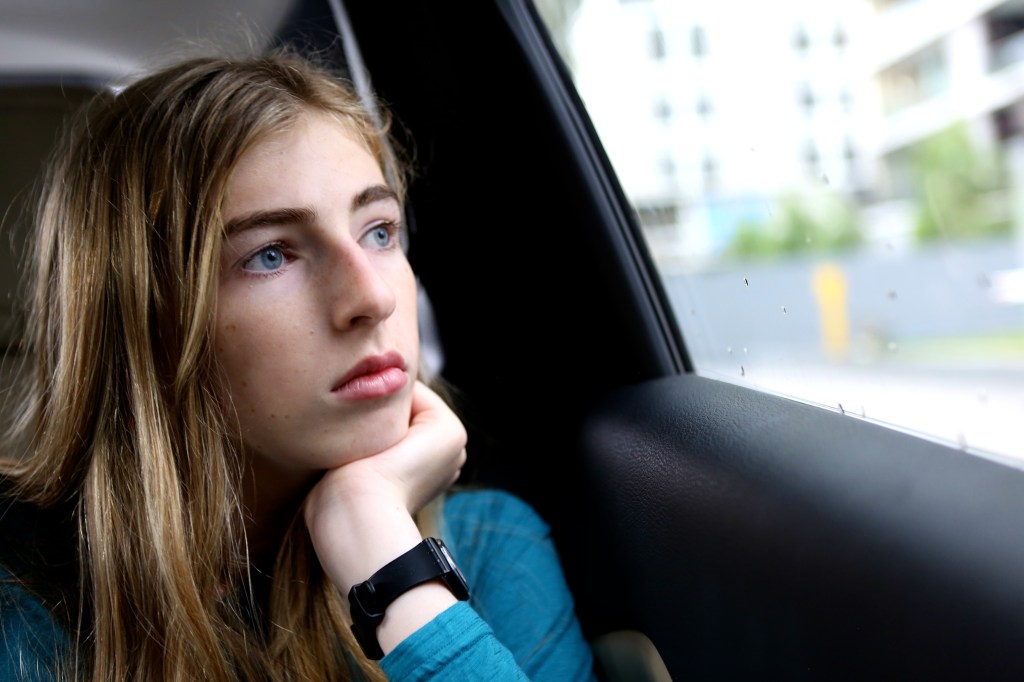 This might sound ironic, because I'm releasing a documentary about my life, but I'm quite a private person. I want to protect my privacy as much as I can, while sharing the parts of me I think will be helpful for other people. It's a very fine line to traverse. Also, like most of us, I look back at my teen years and just cringe. Sometimes I can't believe I agreed to have THAT put out into the world!
You worked closely on this film with Maya Newell, the director – what was that like? Was it a new experience for you?
GEORGIE: I was 14 when I started working with Maya, so everything about this experience has been new for me! But as the process went on, and I had started telling my story more publicly in the media, I realised how important it was for me to have agency over the way my story is told. I'd never really had that opportunity before. Maya was incredible to work with, and I am so in awe of her. I've learned so much.
Maya, can you tell me about how you achieved the film, practically? Were you there behind the camera for the 19 years spanning this film?
MAYA: I wasn't there for 19 years, although the film draws on archive 'memories' from Georgie's whole life as it takes us back into the beautiful trove of home movie footage that Georgie's parents Beck and Greg took of the twins from birth. I met Georgie, Beck and the family when she was 14 years old – about six years ago – and so the observational scenes really cover her teen years as she and her family take on the Family Court to access stage one and two treatment and takes on that fight for other transgender young people.
I wasn't filming all the time, but would turn up every few months to capture moments big and small throughout Georgie's teenhood. As I did on Gayby Baby and In My Blood It Runs, I filmed mostly by myself as a one-woman camera unit in an observational style – although I did have a second camera DP Vincent Lamberti, who is a really beautiful cinematographer who stepped in when I wasn't in Melbourne. 
As Georgie was creative producer on the film, we workshopped what she wanted the film to be about and the core messages she wanted to present to the world. Of course you never know what is going to happen, so there is lots of spontaneity but this consistent workshopping and collaboration meant I could look for the story that Georgie wanted to tell and support her agency in the depiction of her own life.
What was the most challenging aspect of making this film for you, Georgie? And what was the best moment?
GEORGIE: When we first started filming when I was 14, I was so eager to be in front of the camera. I was so excited for the chance to be able to tell my story! But as I got older, and had more time in the public eye through advocacy and then on Neighbours, I became more protective of my privacy. I think what was most difficult was trying to reconnect to what I wanted to say. Why I wanted to tell my story. Maya helped a lot with that. I think the best moments were getting to share my life with Maya. I've met a lifelong friend with her.
Maya, what actions did you take to ensure the subject matter of this film was treated respectfully and done in the right way? Could these things be applied to other film productions?
MAYA: I've spent a lot of time learning and unlearning my practices concerning the treatment of subjects in documentary. Often, marginalised people are represented by filmmakers eager to capitalise on the affect produced by detailed depictions of everyday political struggles, yet are not prepared to share power in imagining what that representation looks like with those whose lives are onscreen.
I think as an industry we should all be looking deeper into co-creation practices especially when working with marginalised communities who have had their images and selves misappropriated throughout history. On my previous film In My Blood It Runs, I learnt much from researching the work of First Nations filmmakers, artists of colour and following Screen Australia's Pathways and Protocols and more who have been practicing collaborative structures of working for a long time. I drew on these lessons to design a structure of collaboration with Georgie and her mother Beck, based on how they wanted to work.
In practicality, we hosted workshops throughout the filming process, and in the edit we bright on Rachel Edwardson, a First Nations producer from In My Blood It Runs who worked as a Cultural Safety Consultant and ran workshops. We also had our impact team monitoring the risk and duty of care of certain storylines, and Georgie and I selected an Advisory Group of trans and gender diverse people who watched edits and contributed to the story. This ensured that Georgie felt she was backed by her community and that the film spoke to the generations of activism and resistance that this film stands upon.
I think there could be some ideas here for other productions, but I have learnt that each film is totally unique and the main thing is designing this collaboration structure with those who the film is about – offering them the agency over their story, honouring their expertise and ownership of their story, and letting them decide how they would like to work.
Read: Julie Peters, ABC: trans stories on screen are getting better – at last
Transgender issues were at the forefront of the recent federal election, bringing a lot of pain and worry to the trans community. How do you feel about your film's release following that?
MAYA: We know from research and evidence from our partners that public narratives and debates about trans lives have real-world harm. First up, we have to show some love, and remind trans and gender diverse people that there is lots of people in the community who have their back and want to celebrate them.
I hope this film, and the impact work we are about to launch will show love and solidarity for trans and gender diverse people. The impact work to follow the films release will be primarily offering space for and backing Georgie as well as our trans-led partner organisation Transcend Australia to lead the change they want to see.
The film will be available for everyone to stream in a matter of months – how do you think audiences will react?
GEORGIE: I have no idea how audiences will react. I hope they watch the film with open hearts, and leave either having a bit more empathy for trans people, or feeling seen. Everyone's experiences are different, but I hope there's something in it that people can connect to.
MAYA: We hope that the film contributes to understanding and support for trans, gender diverse and non-binary young people from their families and communities. We hope it sends the message to trans and gender diverse young people that they are loved, supported and beautiful.
Of course, the film cannot, and does not tell a story that speaks to all trans youth – their experiences are varied and expansive. So we hope this contributes to a proliferation of narratives by trans youth about their lives that offer nuanced and multifaceted representations into the future.
In practical terms, we will be working to use the film as a tool in our campaign to back and support trans-led organisations in their advocacy over the coming year with Australian government leaders and decision makers. We are also supporting a nation youth committee of trans and gender diverse people who will be making a publication called The Dreamlife Project.
How do you feel about Neighbours finally coming to an end, Georgie? What are your plans for after that goes off the air?
GEORGIE: It's an incredibly bittersweet time. I'm going to miss the show so much, but I'm filled with pride that I got to be a part of it. I hope that I get to continue acting in the future, but also use what I learned from producing this documentary, and be a part of the storytelling process behind the camera too!
What's next for you, Maya? Is there another documentary in the works?
MAYA: I have a doc in development with Closer Productions which is very exciting, but still very early so won't talk too much about it.
The Dreamlife of Georgie Stone is coming to Netflix in September 2022. For more information on the film and its impact campaign for trans youth, please visit the official Dreamlife Project website.