BBC Studios
Head of Development and Content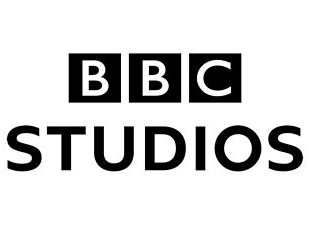 Role: Head of Development and Content Contract type: Fixed Term Contract – 12 Months Location: Sydney, Australia
You must have full working rights in Australia to be considered.
Please submit your CV and Cover letter.
Working for BBC Studios, we are all part of a premium content and production company that inspires global audiences. We are proud to represent some of the world's biggest, most trusted and loved content brands. In Australia and New Zealand, we bring the best of bold, British storytelling to our region through distributing content to broadcasters, our seven branded services on subscription platforms and our own local production arm, as well as other commercial partnerships such as live entertainment and licensing.
We're passionate about content. We invest in it, commercialise it and create it.
This is a key role in the Production arm of BBC Studios and you will be required to lead the Development Team to ensure the origination of bold and ambitious ideas that can progress successfully from development to production/commission. You will also be able to oversee/Executive Produce programs and ensure delivery to network.
Development
– To lead the Development Team, driving forward innovative proposals that connect with our audiences and ensuring they are delivered, as commissioned. – Ensure output adheres stringently with all relevant BBC policies & standards including data protection. – To drive collaboration and partnerships both internally and externally to help fulfil our creative ambitions. – To analyse relevant market data and audience consumer trends, to provide forecasting intelligence which drives new development ideas & new campaign opportunities, in a creative way, across all appropriate platforms & broadcast channels. – Be a key representative of the BBC at internal and external events – To lead and motivate the development team, ensuring that the vision for the genre is communicated and understood and that the editorial specification is realised. – Developing ideas for a diverse audience, relevant to the genre. Inspire and generate creative ideas in own team and wider department
PRODUCTION
– Oversee and or Executive Produce programs to ensure delivery that is compliant to networks – Ensure production guidelines and policies are carried out throughout crew – Ensure delivered programs adheres stringently with all relevant BBC policies & standards including data protection.
Essential
– Ensure that the team operates within the BBC Editorial Guidelines. – Demonstrable passion for creating content/broadcasting to the appropriate audience, and knowledge of those subjects which inform, educate & entertain the audience. – Extensive experience of making content, with a clear editorial vision, specifically an understanding of developing and delivering appropriate content to the most relevant platform. – Excellent writing skills and experience of writing & pitching proposals tailored to specific audience needs. – Sound understanding of the media industry and how it is developing with new technologies and platforms. – Strong experience of influencing, negotiating and communicating effectively both internally and with external agencies/partners. – A strong communicator and ability to simplify complex problems into component parts and evaluate systematically. – Proven ability to influence decision-making at all levels and experience managing commercial and contractual relationships with third party suppliers and partners – Effective planning and organising skills with the ability to concentrate on several areas of work at one time, prioritising, delivering consistently to deadlines and reacting positively to changes and conflicting priorities. – Able to demonstrate strong editorial judgement in a fast moving environment – A track record of realising creative ideas from conception to reality within the constraints of limited resources and challenging deadlines. – Extensive experience of leading and inspiring development and production teams in a multi-platform environment and able to demonstrate strong managerial skills and positive behaviours. – Able to create a clear editorial vision for the lifecycle of content across all platforms and contribute towards the genre strategic aims. – Demonstrable understanding of audiences on all platforms. Highly experienced in analysing market trends on all platforms, as well as performance indicators, to inform strategic success for campaigns. – Has the ability to consider a range of problems and uses own judgement to apply effective, time critical solutions. – Experience of financial responsibility, Strong planning skills and ability to manage projects and budgets to budget and deadline.
Diversity matters at the BBC. We have a working environment where we value and respect every individual's unique contribution, enabling all of our employees to thrive and achieve their full potential.
We want to attract the broadest range of talented people to be part of the BBC – whether that's to contribute to our programming or our wide range of non-production roles. The more diverse our workforce, the better able we are to respond to and reflect our audiences in all their diversity.
We are committed to equality of opportunity and welcome applications from individuals, regardless of age, gender, ethnicity, disability, sexual orientation, gender identity, socio-economic background, religion and/or belief. We will consider flexible working requests for all roles, unless operational requirements prevent otherwise.