Screen Australia
Head of Content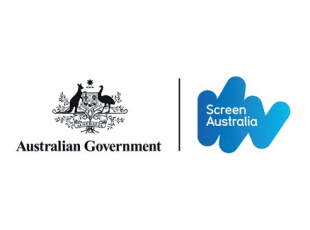 Screen Australia is the Commonwealth Government's primary agency for supporting Australian screen projects, practitioners and businesses. We support projects of scale and ambition, distinct local stories told with strong creative voices and risk-taking content for all platforms.
About us:
The Content Department at Screen Australia includes units that specialise in Online, Development, Production Investment and Documentary. Made up of talented and engaged industry professionals working to support new and established voices, we invest in the future of Australian feature films, television dramas, children's television and documentaries.
About the role:
To continue identifying and supporting distinct and compelling Australian stories, we have an exceptional opportunity for an accomplished screen professional to lead our Content Department.
Reporting to the Chief Executive officer and supported by cohesive and robust teams, this role enjoys a wide overview of a range of screen content while working with and supporting new and emerging, mid-career and established Australian talent.
Key aspects of this role include:
·        Stakeholder management – liaising with Commissioning Platforms, Distributors, Exhibition, State Agencies, industry practitioners and industry guilds and bodies in the Sector.
·        Development decisions, production funding for feature films, television, both Children's drama and general Drama, documentary and online.
·        Oversight of the distribution and project management teams, International Initiatives; and other key initiatives such as, Gender Matters, Developing the Developer and Skip Ahead.
Offered as an initial 3 year contract and based in our Sydney office, this role will also involve domestic and international travel.
About you
·        Extensive industry experience in relevant senior executive roles in project development and production across a diverse range of creative platforms with tangible, high quality outcomes.
·        High levels of creative and commercial skills and knowledge.
·        Avid interest in Inclusive storytelling for the screen.
·        Up-to-date knowledge of the Australian and international screen sector including key practitioners, financiers, distributors and evolving financing and distribution models.
·        Exceptional people management skills as well as leadership experience, with proven ability to inspire, engage and motivate a team.
·        Clear knowledge of production budgets, recoupment structures and other financial matters around content creation and distribution.
The successful candidate will be a leading figure from the world of film and screen content with considerable managerial and production experience across a domestic and/or international landscape.
The benefits:
In return you will receive a competitive salary, work in our modern offices in Ultimo; and become part of a friendly, passionate and high performing creative environment.
How to apply
For further information on this position and to apply, please visit the Screen Australia website:  www.screenaustralia.gov.au/jobs
Applications must be received by 29 October 2021.