Academy of Interactive Entertainment
Film Teacher - Sydney and Melbourne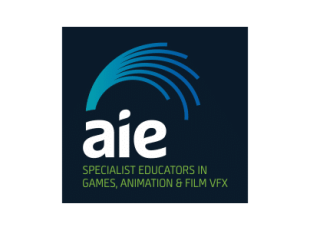 AIE Sydney and AIE Melbourne are seeking a full-time/4 days a week Film Teacher to deliver our exciting new Film and Virtual Production Diploma and Advanced Diploma qualifications, a first in the world ! The Academy of Interactive Entertainment (AIE) has earned considerable recognition as a leading educator for the Game Development, 3D Animation and Visual FX industries with campuses in Sydney, Melbourne, Canberra, Adelaide and Online, and we have made a significant investment in establising this cutting edge practical course to all our campuses. The Diploma and Advanced Diploma are strongly practical and intensive courses that focus on screen industry skills. The successful applicant will deliver course content and provide assessment and direction over the school year. Teaching experience is desirable but not essential. Strong communication skills, a team-oriented attitude and practical industry experience is essential. Applicants that have a wide range of the following skills – Producing, Directing, Camera, Editing and Audio will be prefered. The succesful applicant will be working within a supportive and highly skilled team.
Duties and Responsibilities:
Delivering the course content for the Diploma and Advanced Diploma course using a combination of practical sessions and lectures.
Planning and development of session plans.
Contributing feedback on course resources and participating in moderation and validation.
Advising and assisting students on both creative and technical issues.
Monitoring student progress including attendance, coursework, informal and formal assessment.
Evaluating and providing feedback on student course work in both practical and theory exercises.
Knowledge, Skills, and Abilities
Detailed, practical, up-to-date knowledge of film and television production.
Experienced working in variuous roles in film and television industry.
Proven ability to keep knowledge current with industry standards and further own learning as required.
Proven ability to work effecitvely within a team.
Excellent verbal and written communication skills.
A relevant qualification to area of expertise (not essential)
We require the applicant to have, or we will work with you to complete, a Certificate IV in Training and Assessment TAE40116
Expertise with video edting software, camera, audio, directing and producing.
BONUS – Experience working with virtual production but if not training and support will be made available